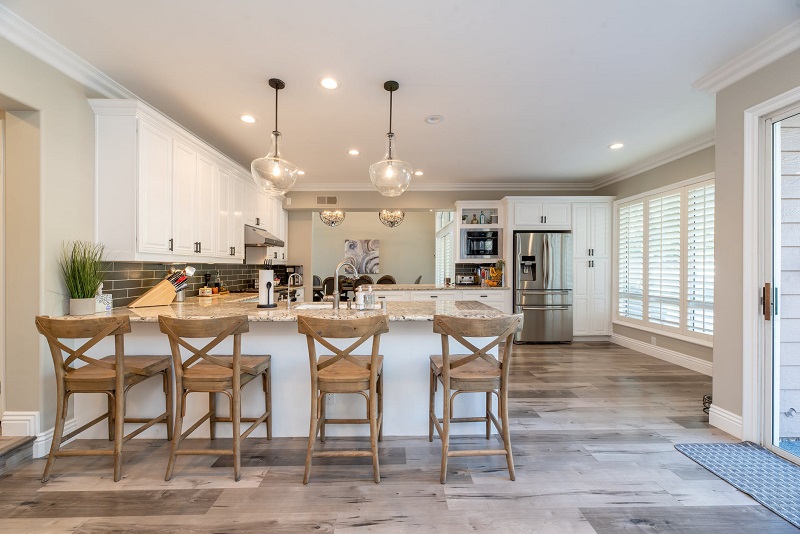 Whenever you feel like you want to overhaul your surroundings, your home is the best place to start with. Living in a home that is full of very old furniture and design that you set up years ago can become boring at some point. It is at that point where people start to look for new interior design and furniture ideas to spice up their place. After all, your home is the place where you spend most of your time. So it is a sensible thing that you would want to have new furniture inside it after some time.
The first step to take would be to pick the right furniture that goes well with other aspects of your home, be it your living room, bedroom, or the kitchen. Furniture can either be custom made or bought directly from the store. If you are someone who has gotten bored with the same old furniture inside your house, then this article is for you. Today, we will share with you the latest trends in home furniture that you can incorporate in your house to make things fresh and interesting. Some of these furniture trends are listed as follows;
Reclaimed Wood
When it comes to environment-friendly furniture, using reclaimed wood is a great option and has become a trend nowadays. One of the most significant advantages of using reclaimed wood is that every piece of it has a story behind it. You should incorporate warm tones with reclaimed wood, which will allow your home to have a cozy feel.
An example would be a modern dining table made out of old reclaimed wood that is oddly shaped. It would give a beautiful and vintage feel to your dining room. People nowadays are focusing more and more on saving the trees and the environment, so this trend is never going to get old.
Plywood furniture is also a good choice if you want to introduce a retro and minimalistic feel inside your house. A customized cabinet made out of reclaimed plywood will be an amazing addition to any bedroom inside any house. If you want to jump on the bandwagon of saving the environment, then this home furniture trend will be the best for you.
Pink Colors
Different shades of pink have become a trend this following year, and many homeowners are covering every piece of furniture with upholstery that is available in this specific shade. This trend is not going anywhere anytime soon. So it is a decent idea to add a touch of pink in every room of your house to brighten things up.
Also, shades of grey are making a comeback these days. When strategically incorporated into the interior of your home, they can make any drab old furniture look new and lively. To sum up, it is all up to what you prefer. A good practice would be to go online and look at new design trends that go well with the overall setting of your house.
Curve Craze
Gone are the days when people used to buy huge boxy sofas. Curved furniture has become a new trend now for the last two years. Curvy furniture is making a comeback in the form of roundtables, dining tables, and even coffee tables. Beds and sofas are also being made in curved and oddly shaped form to add a unique aesthetic to every room inside a house. Not only furniture, but the use of curved tiles are also considered in the room flooring and design.
It is one of the most fascinating trends to consider as far as the latest home furniture trends go.
Mixing Metals
Metals are being used in different ways, and the trend has become popular than it has ever been. Metals such as copper, brass, and gold give a classy feel to any furniture it is used in. Another good idea that has recently become a trend is mixing different metals with different textured materials.
Materials such as cashmere and velvet are mixed with shinny metals like gold or silver to give everything a more eye-popping look. An example of such a mixing of material would be a sofa that has golden legs and velvet upholstery.
THE FINAL WORDS
At the end of the day, it is all up to your preferences and what type of design and furniture you like the most. Pulling off a beautiful looking interior design with the right furniture is not an easy thing to do. Home furniture trends are changing with every passing day, and sometimes it can be challenging to keep up and stay up to date with everything. Everything also depends on what your budget is and what type of furniture you can afford to buy. Other than that, today, we have shared with you some latest home furniture trends, so it is a good idea that you consider them before your next remodeling or renovation project.