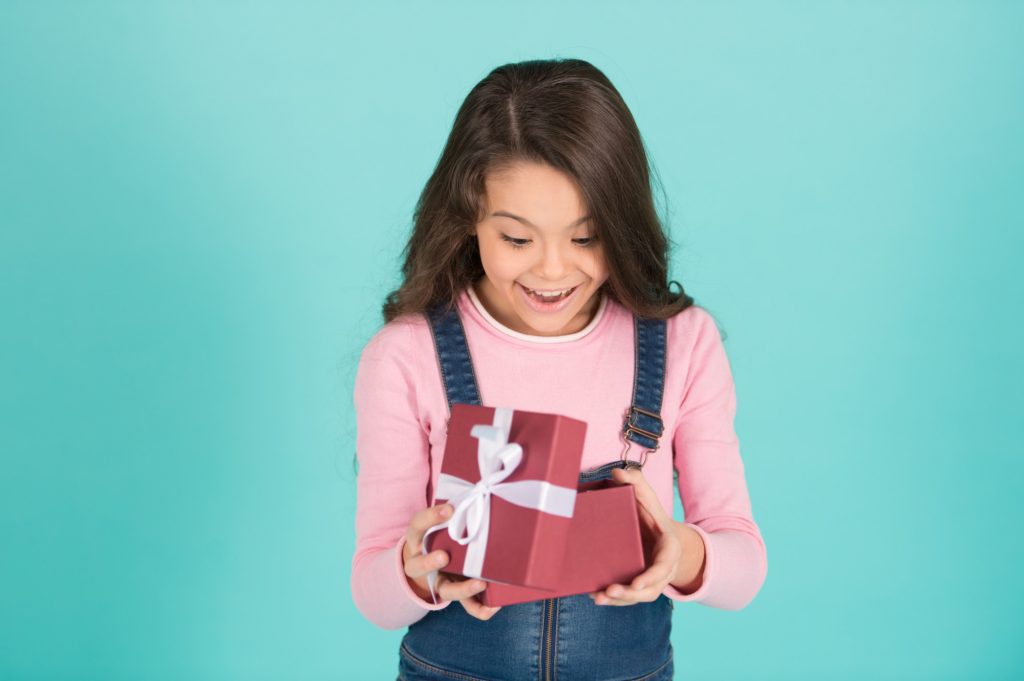 As soon as we hear those sleigh bells ringing, we know that the holiday season is approaching. With the holiday season also comes picking out gifts for your kids.
Seeing your child's face light up as they unwrap an anticipated present is a joy for many parents. Yet, how are you supposed to know how to pick out the right holiday gifts for kids?
In the world of Tik Tok, YouTube, and virtual learning, there are plenty of different gifts that children are going to love in 2020.
Keep reading for our guide on how you can pick the right gift for your kids this upcoming holiday season.
Something to Wear
One thing children might not love getting as much for Christmas, Hannukah, or any other holiday coming up this season is clothing. Yet, if you find something that they like, then you might be surprised.
Giving a winter coat as a present for the holiday season is perfect. This time of the year is the peak of the cold season, which means that we have a ton more freezing days to endure.
Plus, your child more than likely spends lots of time outside, so a new winter coat is great for staying warm. There are tons of different winter coats for kids to choose from depending on what type of climate you live in.
Besides a coat, you can also get them a few new outfits for school. Whether they'll be doing virtual learning or heading back to the classroom after winter break, everyone loves to wear a brand new outfit to show off to their friends.
These Japanese pop culture-inspired T-shirts by an Australian clothing brand may just be the perfect clothing gift for kids, especially those who love Japanese animation and video games. The T-shirts are made from ethically sourced combed cotton, so they're guilt-free and super comfortable. There are a bunch of unique designs created by the brand's artists that you won't find anywhere else.
Some New Technology
You can never go wrong with getting your children the latest Apple product as a present for the holiday season. Whether it is a new iPhone, iPad, Apple Watch, or even a Macbook, you know that they're going to love opening it up on Christmas morning.
If you're not looking to spend top dollar, or are afraid that your toddler might break an expensive piece of technology, then Amazon's Fire Tablet is a great alternative.
The Fire Tablet is an awesome piece of equipment for kids of all ages. They'll have access to over 20,000 apps where they can play games, watch movies, sing songs, read books, and even have access to educational content.
There are even parental controls available on the tablet so you can control and manage the way that your child uses it. You can set time limits on how long they use the device as well as cut it off at a certain time of day.
Something Adventurous
There might a bit of inspiration from A Christmas Story, but if your child is old enough not to shot their eye out, then they might be ready for their own BB gun.
Before letting your child use a BB gun you should talk about how they can be safe with their new Christmas present. While it may seem like a fun new toy, BB guns can still be very dangerous. They use tiny pellets instead of bullets which should only be shot at targets.
Check out the best BB gun for kids so you can ensure that you're getting your child the correct BB gun for your child. Getting a BB gun that is too big or heavy could make it so they aren't interested in shooting.
As a parent, you should do as much research on BB guns as possible before getting one for your child. When you finally decide to gift a BB gun to your kid, then they need to know it's a responsibility. It will also bring plenty of fun and memories for your family.
Something Crafty
If you're looking for gift ideas that involve staying in the warm house this holiday season, then try getting your children something to get their creative juices flowing. There are tons of different gifts that you can get for your children that will get them inspired to do crafts!
You can start with the basics and get them an art set and sketchbook. Art sets will normally include markers, colored pencils, drawing pencils, and even paints. Your child will look like a little artist carrying around their art set filled with art supplies.
Another type of craft your children might be interested in is clay. If they like playing with playdough, then they're going to love making things out of clay. Except now they can keep their creations forever!
You also might be interested in teaching your child how to do crochet. Getting them fun yarn and a book on doing crochet can lead to endless hours of fun. It's great for older kids who like doing repetitive tasks.
Something Exciting
One thing that you can never go wrong with is getting your child brand new board games for the holiday season. Board games are fun and they can get the whole family involved.
If you're looking to play some of the classics, then you can get games like Monopoly, Sorry, Trouble, Clue, or Candyland.
Yet, there are also tons of new age board games that your kids are going to love playing. You will love playing with them too! Your kids might have to teach you how to play, but you'll get the hand of it eventually.
These are games like Sloth In a Hurry, where you have to quickly act out scenes based on who, what, and how. This will have the whole family laughing and acting out different scenarios.
The Right Holiday Gifts for Kids
There are tons of different gifts that you can get for your children this upcoming season that they're going to love. The best thing to do is a little investigation and see what's on top of their wish lists so that you can always choose the right holiday gifts for kids.
Our website has tons more parenting advice for moms (and dads)! You can also find advice on cooking, health, finance, travel, and so much more. Be sure to follow us on social media so that you never miss a helpful post!