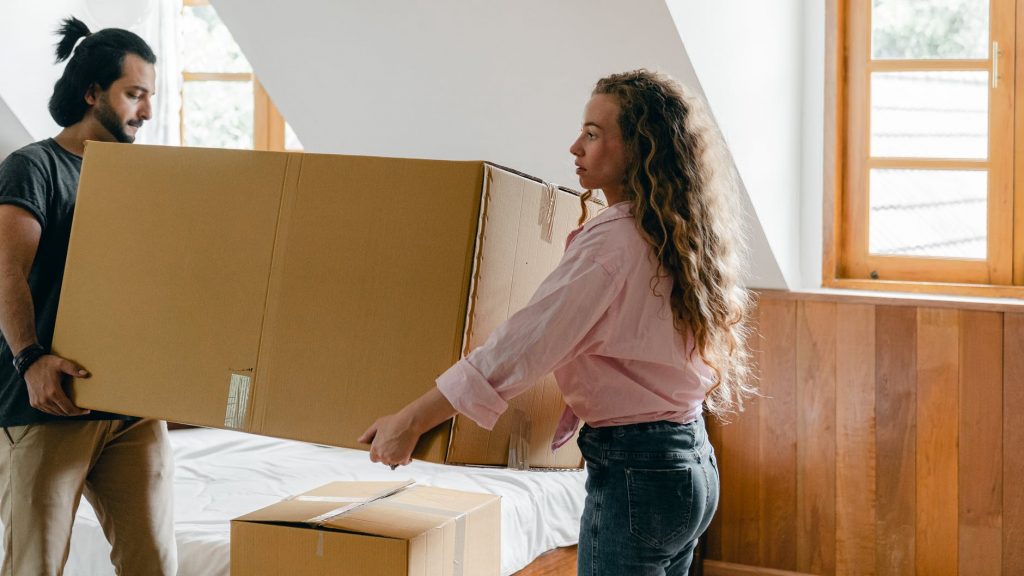 Moving is an inevitable part of our lives that happens at least once or twice and for some folks, frequently, as part of their job requirements. Moving is both stressful and overwhelming, and part of the stress has to do with packing up the entire house. It may even seem impossible when you have a large house filled with things!  But with so many helpful tips and suggestions that you can get from the internet, packing can be a breeze. Just make sure you have a checklist on what to do with timeline for each task and stick to the checklist. Realize that even with all the better organizational skills, you might still require the services of an independent trucker who would respond quickly to the perfect load job, an that is if you can't afford the services of a moving company.
Each time you move to another home, you are often faced with the gargantuan task of handling large, heavy and awkwardly-shaped household items like sofa, a king-size bedframe and mattress, a heavy safe, refrigerator, grand piano and the list goes on and on. Moving house without hiring professional movers can be a tricky and risky job that will require exercising extra caution on your part, implementing rigorous safety measures and following specific safety moving tips to prevent injuries to yourself and damage to your items.
Moving bulky and heavy household items is a physically demanding task that could  turn into a dangerous one too. It requires careful planning, proper equipment, cautious execution and adequate help. If you have a few friends who are up to the challenge, then go for it with safety measures in place. However, if you feel nervous or have a hunch that it may not be possible, don't hesitate to leave this stressful job to experienced movers who will know exactly how to handle each heavyweight situation.
When you move something that is unusually heavy and large, like a metal safe, the safest option you have is to hire professional movers with years of experience in moving large safes safely between homes or offices. It is quite impossible to move a monster of a strongbox weighing between 500 pounds and 800 pounds and sometimes much more yourself.
Hiring Professional Movers
Most professional moving companies are equipped with the necessary equipment such as sliders, blankets, dollies and trollies, which they will bring on the day of the move. When you book your movers, be sure to let them know what item you have so they know what equipment to bring along on the moving day. You should also confirm that there are no extra fees associated with using their equipment, and it is important that all the fees are indicated in your moving contract before you sign.
Using a Specialized Transporter To Move Your Heavy Items
Shipping is ideal for long distance or interstate moves, as well as for getting bulk and heavy furniture to your new home. You may also consider hiring a lorry or truck to move your heavy belongings or even pets. You can see how much it costs to book specialized transport for your move at Shiply.  It's hassle-free and no phone calls are required.  All it takes is to fill out a simple online form and the quotes will be emailed to you.
Save up to 75% on your upcoming move and get a quote from reputable moving experts. There are certain things that are money well spent for peace of mind and safety. Hiring experienced movers to help you on your move is one.   We want you to be safe and your belongings to arrive safely without any damage on your moving day. Good luck on your move to your new home!