Introduction
A lot of people like to eat lamb for Sunday dinner, or some other religious or spiritual experience. Now, most of you know that you can eat lamb at any time, but many do not eat unless they are observing some kind of spiritual day.  
There are a variety of recipes you could try like keep it a low-carb recipe or keto-friendly or add white beans, a simple recipe for a delicious, soul-warming soup-lamb & cabbage soup which can be made in an instant pot! 
A simple authentic recipe-a baked pasta dish with a flavorful lamb as simple & Delicious as middle-eastern lamb stew along with chickpeas & some spices.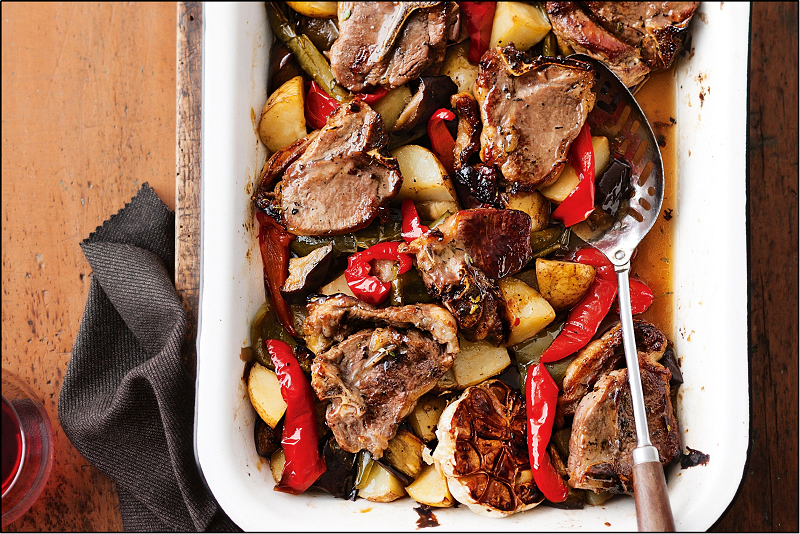 That, my friends, is about to change.
Below we have some exciting dishes that you might want to consider cooking outside of the spiritual norms. It turns out; lamb is not just for Sunday dinner after all.
Grilled Saffron Rack of Lamb
Sounds good, doesn't it? You have to take this outside though. You marinate this in some yogurt, lemon, and saffron. The best way to talk about the recipe is to tell you to click here.
The Lavender Crusted Lamb Chops
The lavender is used to infuse the senses while creating a lavish and lush dining experience. The best way to eat this(according to those who have cooked it before) is to add some spring vegetables as a side dish. This is also best cooked during the spring and summer months. 
Another delicious recipe you can create is grilled lamb chops + harissa yogurt. The lamb is seasoned with a simple Harissa spice rub. After that, it is then grilled along with summer veggies of your choice. You can also add on sweet peppers, some zucchini & summer squash.
A Lamb Burger
Now, this one is for the burger lovers out there. One great way to eat this is to infuse parsley and dill. Make sure to add in some feta and spring arugula(Which you can get in spicy and mild versions, I believe).
Once you see some of the pictures online, you will be dying to try it. It does look pretty delicious and yummy.
The Golden Lamb Fritters
Some say this is very addictive to eat. It is like eating potato chips. You can't stop once you have one. This is also a great way to eat lamb and not have it dry out so fast.
This dish can operate as a main dish or snack. You may want to add in some chickpeas and curry(for those who enjoy those things). It is a fried lamb that works great either by itself or with some gravy over it. Down there in the southern region, most people like to throw in some gravy to spice things up.
It is like eating chicken nuggets without the chicken. 
Some Lamb Kebabs
Most of you have heard of steak or chicken kebabs. Well, now you have lamb kebabs. This is another excuse to fire up the grill. You can infuse any kind of vegetables you want into the mix. You can also add in some cumin and/or pomegranate juice to top things off.
Serve succulent lamb kebabs on sticks at a grill or summer gathering. From doner kebabs to minty Greek-style koftas, we have a lot of motivation. Do you want the recipe to try it out? Fire up the grill now. This is an excellent treat to eat as a snack or meal. It also works better in the spring and summer months.
The Lamb Shoulder Nachos
This is one of the more intricate lamb dishes on the list. You will want to carve away extra time to get this one cooked and ready. 
What you need to do is let the lamb absorb all the juice overnight. The recipe will show you how. After that, you need to let it slow roast for about four hours (give or take). Apply the toppings you want, and you are done. Once again, the recipe will show you how to do everything.