Before considering enrolling yourself for online learning, you need to get all the facts cleared. As you know, they are different than traditional classes in crucial ways we are listing some things you can expect while you enjoy the flexible learning process–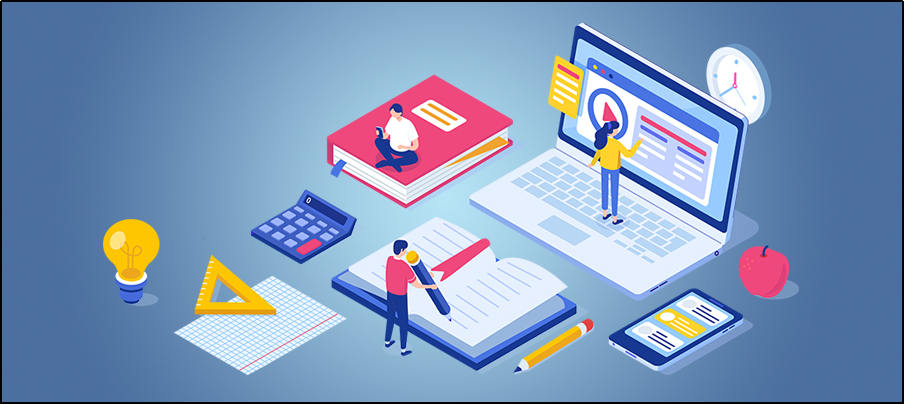 Not necessary to be a tech-whiz to master the online classroom
The journey of online learning is filled with a roller coaster ride as you need to navigate the online classroom environment. It would help if you got equipped with the technical know-how of operating nuisances. But still, it is not a big deal to get worried. One doesn't need to get concerned to be a tech whiz to master the online platform.
You require to nurture the basics of operating to attend class lectures, participate in discussions, or complete the presentations or assignments. If you experience difficulty managing a webcam or encounter a potential technological glitch, you can Google your queries and take instant help from various sources.
They are as impactful as on-campus classes
We might figure out that these online learning environments are dull, and sometimes, one may feel isolated. But it isn't true. But instead, they have the same learning objectives, and it is just that one needs to possess the self-discipline to combat this flexible format. You need to be actively participating in discussions, lectures, and the best thing you can even communicate with your pals and enjoy the learning experience.
Online learning platforms also have features to communicate directly with your instructor and sought out any doubts. You can click here and check some of the online courses that provide the best support to combat this hurdle.
They are as difficult as Traditional Classes
It is just a myth that showcases that online learning is not as impactful as face to face classes. These online learning courses tend to be more difficult because of their flexible structure, and it requires a thorough discipline from a learner's side to complete them. To maintain an affirmative online learning journey, every student must possess strong time management skills to get the best of the benefits of this flexible format.
The overall experience of a student might be challenging initially, but he should keep himself motivated and not get discouraged at the same time.
Easy to interact and bond with your professor and peers
The online learning environment is similar to traditional classrooms as you get to interact and express your opinions in many ways. Students who are unable to speak to their teachers face to face have several other mediums like chats, email conversations, or voice messages to collaborate and interact freely.
A virtual classroom environment is stuck to instructors, but one can also have long conversations with peers. You might not share a classroom with them, but you could still chat, have discussion boards, and work collaboratively.
Not all online degrees or platforms are the same
With a broad approach to online learning, there are different types of online courses with varying degrees of quality. Some platforms may foster discussions while some may provide one on one attention. To develop this support system, many companies vary online programs with some similarities and few differences. Not all classes are the same, while some are viewed more favourably than others.
The primary concern should be quality and consistency while enrolling yourself in any course. The online learning platforms should be accredited, must have a campus, and should have a reputed brand.
Learning from a distance with flexibility is worthy of any potential challenge
Lastly, online learning is a new culture, and it takes time to adjust with its pros and cons. But above all, the opportunity to learn at your own pace and express in their own time is liberating. Even though the lack of living, online learning has given learners to balance family life with educational commitments. Thus, it is a worthy trade-off for many and has been even more meaningful than you might find in a traditional classroom.