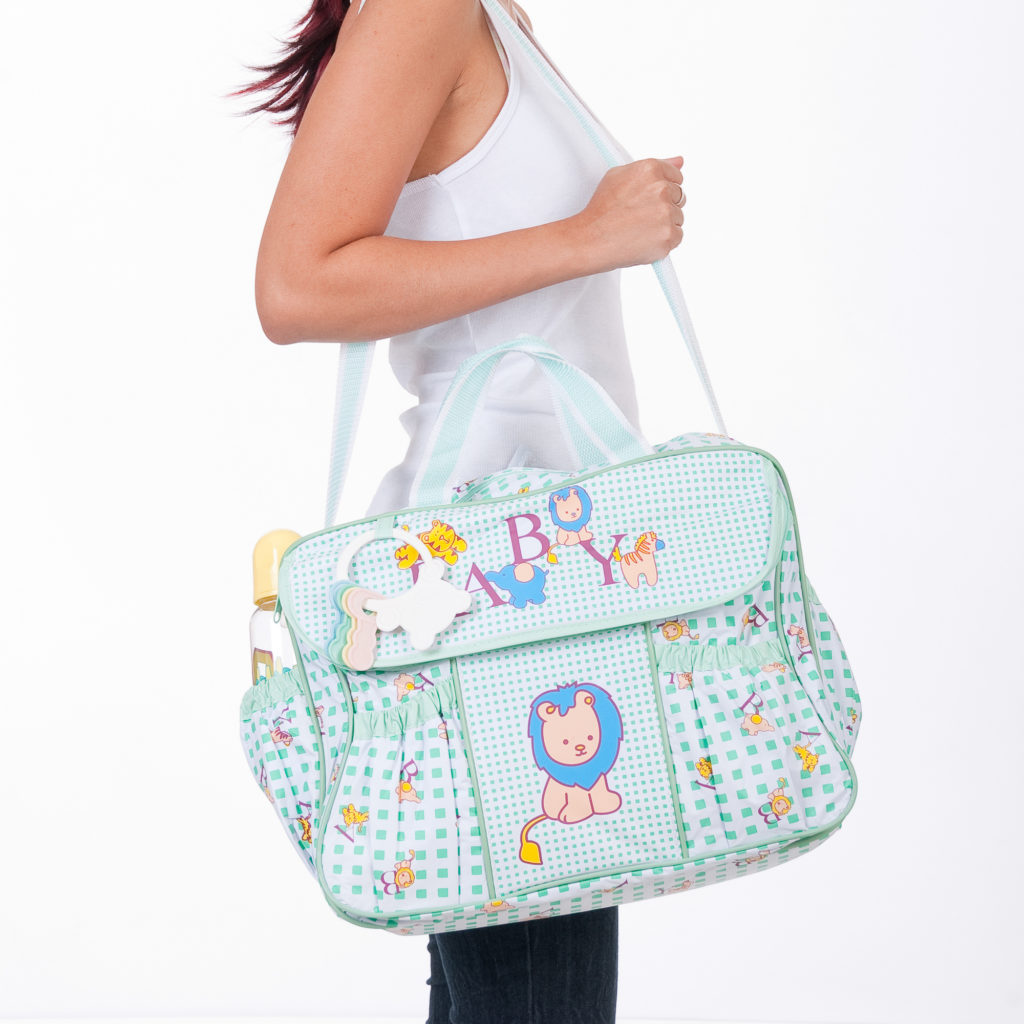 Being a mom on the go is tough enough, but don't sacrifice your style for it! Check out this article where we outline the best diaper bags for stylish moms!
Are you having a hard time figuring out which diaper bag to buy? There are so many choices, but which ones best suit your active lifestyle?
If you're like most moms, you want a diaper bag that's fashionable, lightweight, and durable.
The best diaper bags come with a ton of pockets and are fashion-forward. You'll most likely be using it for a few years, so take your time and pick one that would really work for you.
We've rounded up the best diaper bags for you, and we've even included one that dads will like! Take a look at our top four diaper bags for active fashionistas.
1. Skip Hop Duo Signature Diaper Bag
This diaper bag has been around for 15 years and has a strong following among new mothers. It comes in nine different patterns and doesn't look like a typical diaper bag.
The Skip Hop Duo Signature diaper bag is BPA-free and phthalate-free. It has 10 pockets and features a separate pocket for phones, laptops, or tablets.
It also has clips that you can use to attach it to your stroller, tote bag handles, and a zippered closure.
If you want, you can use the Skip Hop Duo Signature diaper bag as an over-the-shoulder diaper bag, too. The straps are easy to change and the bag is able to take a fair amount of weight.
The best thing about this diaper bag is that it has a lot of space for bottles, diapers, and toys. It's lightweight and comes with a changing pad.
Moms often buy these cool diaper bags with an insulated bottle bag and a portable changing station.
2. iPack Tote Diaper Bag
If you're looking for the best diaper bag on a budget, consider the iPack Tote diaper bag. It's stylish and has a lot of room.
The bag has stroller clips, an insulated pocket for bottles, and a changing pad that is treated to resist odors and bacteria.
You've also got space for a phone or tablet and it's easy to adjust the shoulder strap or even remove it.
This diaper bag sells out quickly, but if you can get your hands on one you'll appreciate its style and functional design.
When you're looking for a diaper bag, you want to find one that has room for all of your stuff as well as Baby's. You don't want to end up carrying around a purse and a diaper bag.
The iPack Tote diaper bag offers you a great value for your money and can be used for several years. It comes in several styles and is sold online and in stores.
3. Bag Nation Diaper Bag Backpack
Diaper bags that look like backpacks are starting to trend across the United States. They're perfect for keeping your hands free to hold your baby, and the added bonus is that dads love them too.
The Bag Nation diaper bag backpack has a lifetime warranty and is made from a water-resistant polyester that's stronger than the cloth used in many diaper bags.
It has stroller straps, an impressive 14 pockets, and reinforced zippers.
If you need a diaper bag that can double as an overnight bag for grandparents or sitters, you might want to check this bag out.
The Bag Nation diaper bag backpack also comes with a changing mat and an extra bag for small items like pacifiers and toys.
It comes in black and has a dedicated outside pocket for wipes. Pretty handy when you don't want to dig into your bag just for a single wipe.
4. JJ Cole Satchel Diaper Bag
This imported diaper bag looks just like a purse. It comes in black and has gold trim. It's made from durable polyester and features 11 pockets total.
The JJ Cole Satchel diaper bag has a dedicated bottle pocket, which means that you won't have to struggle with any zippers when it's feeding time.
It has a shoulder strap that is easy to remove and stroller clips. The bag also comes with a color-coordinated changing pad.
If you've got an active lifestyle and you don't want to sacrifice fashion for function, this could be the best diaper bag purse you could find.
The JJ Cole Satchel diaper bag is durable, easy to use, and extremely stylish. It looks like an upscale purse. Nobody would ever guess that it's a diaper bag.
If you're only going out for a quick errand with your infant, you could even go with a small fanny pack. This company offers a wide range of colors and styles.
The Best Diaper Bags Are Affordable and Fun
It can be overwhelming to try and figure out which diaper bag would work best, but take a minute and think about what you need.
You want something affordable that will last several years. If you push your baby in their stroller every day, you definitely want a bag that has convertible stroller clips.
You might find that you need extra pockets for food, diapers, toys, wipes, and changes of clothes. Pick a diaper bag that has enough pockets and you should be ahead of the game.
If you struggle with organization, consider taking a purse organizer and using it on the inside of your diaper bag. That way, you can easily transfer your keys, cards, and phone back into your purse when you get home.
Do I Need a Diaper Bag?
Now more than ever, the best diaper bags are made to fit into your busy lifestyle. Finding something that works well for you just takes a little bit of research and time.
You definitely need a diaper bag or fanny pack, there's no avoiding it. But you can get a cool diaper bag alternative that looks just like a purse or backpack.
As your kids get older, there's no reason to ditch the diaper bag. You can use it when you travel with your children: just fill it with books and games and you've got a way to distract them during long rides.
We want to hear from you! Drop us a line and let us know how you combine having young children with an active lifestyle.