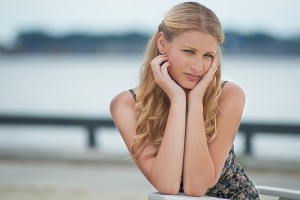 Feeling overwhelmed and busy with your job, family, and just life in general can take its toll. Suddenly your eyebrows haven't been waxed, your hair hasn't been colored in weeks, and you're in desperate need of a manicure and pedicure. Instead of going into a full blow panic, come up with a schedule that allows you to escape from all the chaos and make time for a beauty treatment.
If you don't have time to get your hair done or head to the nail salon for a pedicure there are other ways you can pamper yourself. In fact, the ultimate beauty treatment is focusing on your skin, because if your skin is healthy then so will you be!
Ideas include getting a facial, applying serum to rejuvenate your skin, and trying a laser hair removal service if you have some stubborn hairs that you have been meaning to take care of. Take care of your skin first and you'll feel like a brand new mom in no time.
Schedule a Facial
Facials are an excellent way to not only get rid of dead skin and make room for beautiful new skin, but the after effects of getting a facial will result in your skin glowing and looking refreshed. Getting a facial during the winter is a must since your skin is already battling with the cold air and dry weather. Give yourself (and your skin) a treat by booking an appointment at a spa. Sit back and relax while your face gets the royal treatment.
Try Laser Skin Treatment
Making a laser skin treatment appointment such a scar removal may sound intimidating, but if you have a vacation coming up or have some stubborn hairs that you're sick of shaving, this may be the ultimate beauty treatment for you. Discover a full range of laser services that will be tailored to your personal goals. A lot of businesses have the most cutting edge technology and their staff will create a treatment plan personalized just for you. Laser hair removal can be the winning ticket to eliminating shaving and having smooth and healthy skin.
Apply Serum before Bedtime
If you truly are pressed for time, invest in a serum that you can apply on your face and neck each night before you go to bed. You can have a mini facial treatment in your own home. Try to do this right after you take a shower or a bath so that the serum can soak in. It's best to apply serum before you apply your night time lotion.
Serum needs to dissolve into your skin and it can't if lotion is applied first. Spoil yourself with anti-aging serum that works well with your skin type and if you start feeling guilty for spending the money on a serum that's more expensive tell yourself its okay. Taking care of your skin and coming up with a beauty regimen will help your skin stay vibrant and healthy.