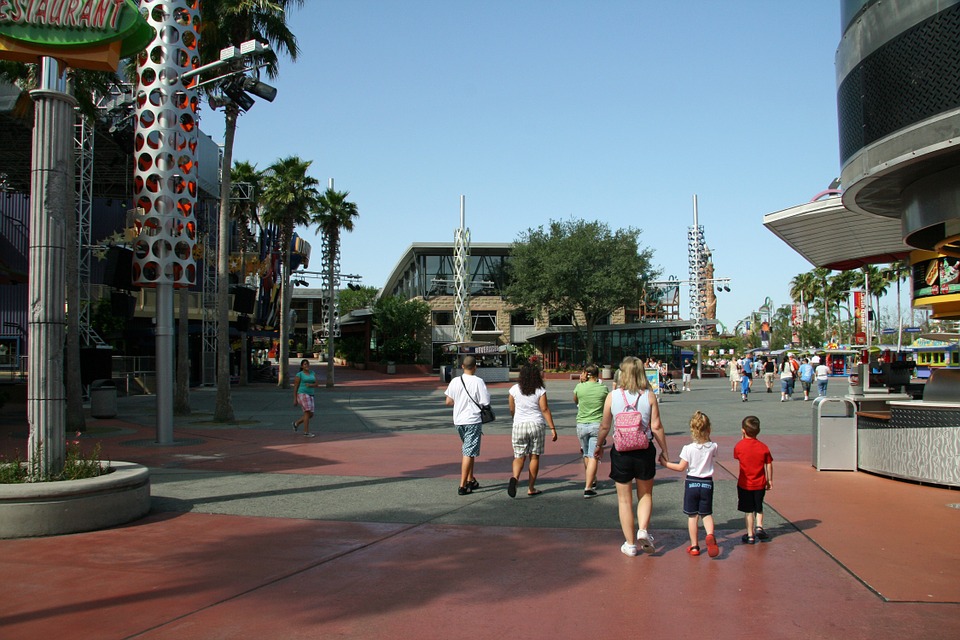 With summer around the corner you might be wondering what you can do for that upcoming summer holiday that will really make a splash with the kids, creating memories that will last a lifetime. While there are numerous awesome ideas for spending the summer downtime with friends, family and the kids, heading to a long sought after destination is probably one of the best ways to enjoy the warmer weather. Florida is one such place many people want to travel to and for good reason. With more than just sun, sea and sand, it's the ideal place to explore. Here are just a few of the great ways you too can enjoy Florida this summer.
Theme Parks
If there's one thing Florida is known for, it's theme parks. The parks in Florida are easily some of the best and most diverse in the world and it's common for families with children of all ages to want to travel to the state to enjoy the parks. You can buy your Florida theme park tickets online to help save time and stress at the gate, as well as money as often you can get great deals online. Between Disneyworld, Universal Studios, Discovery Cove and Epcot Centre amongst others, it's easy to see why so many people come to Florida for the theme parks.
The Keys
The Florida Keys are one of the most beautiful parts of the state and with a highway linking them with a network of bridges, it's an ideal way to visit this stunning island chain for those who want to get a bit of sun, sea and sand. The Keys are the perfect place for families with children of all ages who like exploring beaches and just kicking back and relaxing. With pearlised sands and turquoise seas, it's an idyllic place for anyone to come to in order to truly relax in Florida.
Cape Canaveral and Kennedy Space Centre
For the science lover in your group, a trip to Cape Canaveral and the Kennedy Space Centre is an amazing opportunity to learn more about the Space Race from America's perspective. Featuring old Saturn V rockets in the 'rocket graveyard' outside the museum as well as exhibits all about man's trips to the moon amongst other space missions, the Kennedy Space Centre is an educational and informative foray into the world of space exploration that will have almost any child chomping at the bit to learn more.
The Panhandle
The northwestern part of the state of Florida is home to what's referred to as 'The Panhandle', an area of beautiful nature lined with white sand beaches, edged with turquoise waters. The area is home to several types of nature reserves, including marine parks which can be visited for their vast amounts of wildlife both above and below the water. For those who are interested in visiting other places further afield while in the area, both Alabama and Louisiana aren't terribly long drives away, making the Panhandle the perfect place for basing yourself for a road trip.
So whatever your desires this year, consider heading to Florida to make your summer dreams come true.