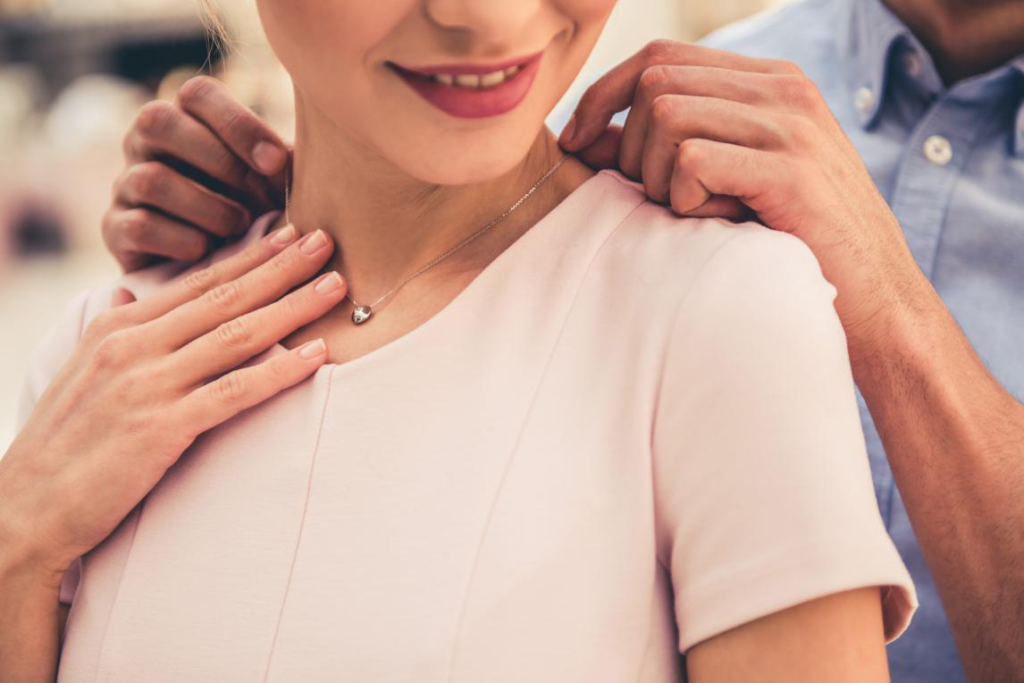 It should come as no surprise that jewelry is the most popular Valentine's Day gift, with billions of dollars being spent each year on baubles and bling for loved ones.
But whether you're buying jewelry for your girlfriend on Valentine's Day, her birthday, the holidays, or another occasion, you also want to be sure she loves what you've given her.
Giving a gift of jewelry is an opportunity to pick a piece that's personalized and has special meaning for the wearer. You want your girlfriend to enjoy wearing her gift with pride and hold onto it for the rest of her life.
Don't know where to begin? Here's a general guide to buying jewelry for your girlfriend that they'll fall in love with.
Observe What She Loves to Wear
If you're clueless about what kind of jewelry to pick out for a woman, a good place to start is observing what she wears when she's with you. Does she opt for more conservative pieces when meeting you from the office, and flashier accessories when you're out on the town?
If you can, try to sneak a peek into her jewelry box to get a better sense of what she owns (and maybe what you never see her wear). This will at least give you an idea of her sense of style.
Remember: you want to buy her a jewelry gift that she likes and feels comfortable wearing, not necessarily something that you want to see her wear.
Ask Her BFF
A woman's friend will also be able to tell you exactly what your girlfriend goes for when it comes to the jewelry counter. Perhaps she's had her eye on a special ring or bracelet that her friend knows she would love to unwrap.
Go Shopping With Her
If you're at the mall and her eyes light up when she sees certain pieces of jewelry, you can make note of that and return alone to buy it for her. Even clothing shopping with your girlfriend in general can give you an idea of whether her style is classic or if she loves browsing the latest trends. You can use her fashion sense as a guide to what to give her for jewelry.
Make It Personal or Sentimental
You usually can't go wrong with a sentimental jewelry item or one that reflects her interests or passions. If your loved one is crazy about the beach, for example, a charm bracelet full of ocean-related charms is sure to please. Buying jewelry in this way shows you celebrate everything unique that makes her the person she is.
When in Doubt, Keep It Simple
Women can wear smaller jewelry pieces anytime and anywhere, whereas large gemstones are usually only appropriate for special occasions. So if you're still unsure what to buy her, go for something simple and classic like a diamond pendant necklace or stud earrings. Browse these products to see the many diamond earring styles available.
Buying Jewelry for Your Girlfriend Doesn't Have to Be Hard
As you can see, choosing the right jewelry for your girlfriend doesn't have to be hard. You just need to take some time to know her likes and dislikes, and what would work best with her personal style.
Check out our fashion posts to learn more about different types of jewelry and how to give them.