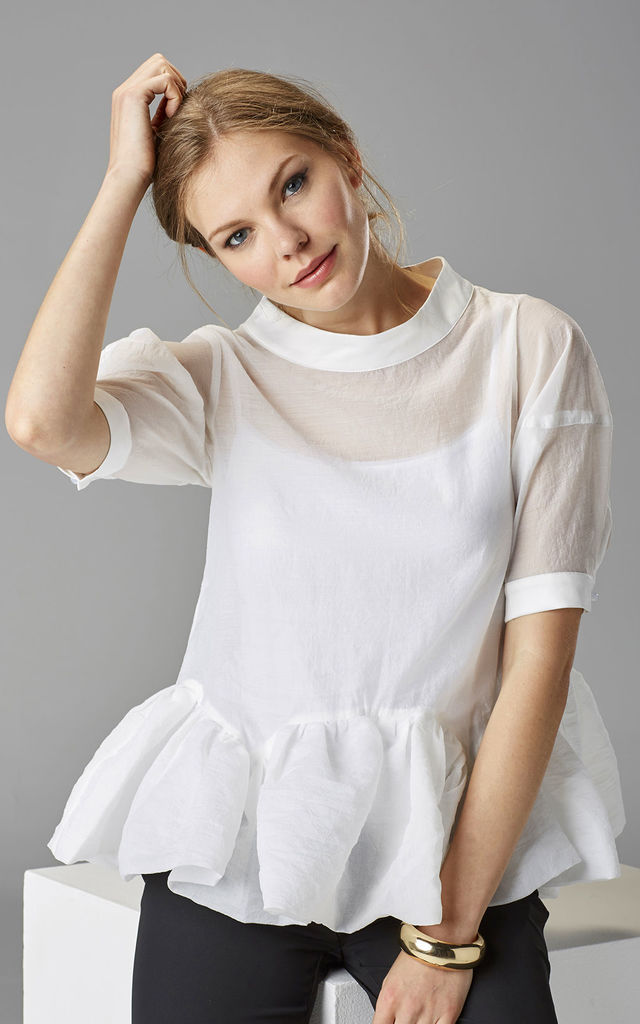 The organza trend is the entire craze in the fashion world right now. Although it is commonly used in wedding dresses, it has now evolved to tops, blouses, skirts, and dresses. Its versatility makes it lovable and it is highly breathable and transparent just like sheer fabric. The designs of the organza are unique and in various forms. Although something is alluring about showing a touch or too much of skin with an organza top. This is a trend that you can easily wear to a myriad of occasions. Most women find it tricky to pull off a look due to the organza factor. However, there are many ways to go about it without looking too risqué as in the tips below.
Wear the right bralette
The right underwear or bralette to pair with your Lily Lulu Fashion organza is vital. As it gives you plenty of coverage and makes you feel comfortable wearing it in various occasions. Although organza tops make you show off that gorgeous bralette. If you find it too much for you can opt for a camisole to wear underneath your organza top. That you can easily flaunt at work or a more formal setting. Bandeau tops underneath the organza tops work as well for an edgier look. Ensure you pair your bralette to give the appearance that they were meant for each other. Choose the same color or a contrast to give an elegant look depending on where you are going.
Layer it with a blazer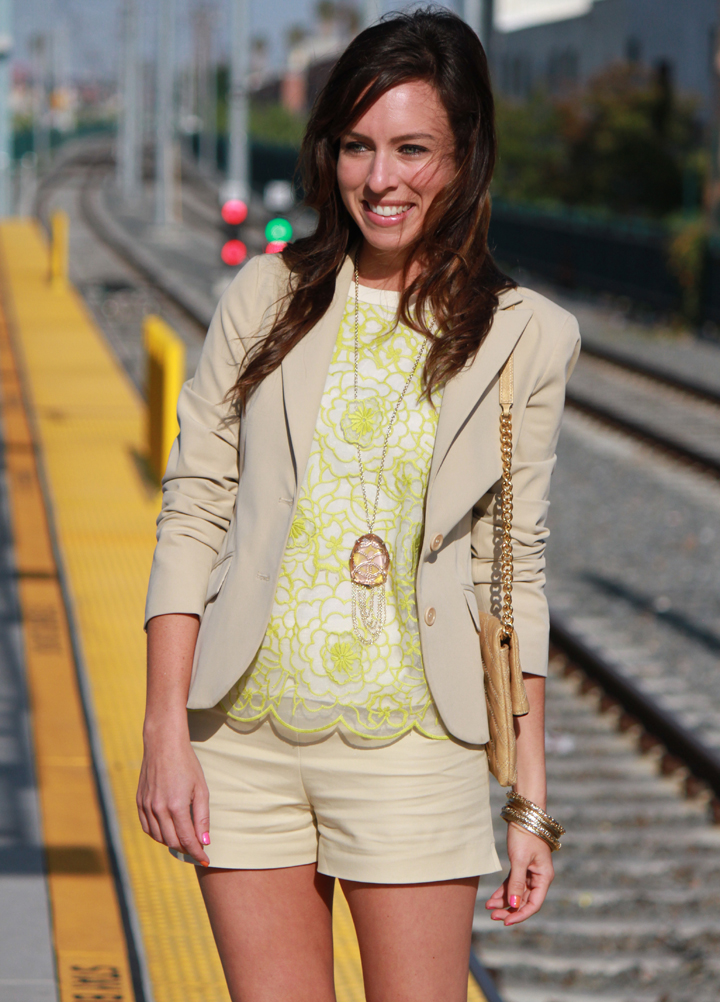 Since the aim is not to look too risqué with your organza top. Plus, the bralette does not have much coverage as you may wish. Add a jacket or blazer to the organza blouse to make it more conservative. This helps you to show some skin with less exposure. Layering an organza top with a blazer is a perfect match that you can wear in a formal setting. This pairing works so well for the organza top adds the romantic and delicate element to the rigidity of the blazer. This combination of the organza top and blazer is a great look and over-styling it is unnecessary.
Pair with high waist bottoms 
This gives it a perfect look for work. There are many advantages to adorning the organza top with high waist bottoms. Either it is a skirt or trouser for it gives your look the much needed spot light. Additionally, they give better support in the stomach area. This pairing gives you a comfortable ensemble that makes you look pretty to work which is a rare happening. Especially, since organza tops are super comfortable and elegant all you have to do is control the amount of skin you show off. Therefore, to avoid breaking the work dress code, find organza tops that show off shoulders, arms or back area.
Go for prints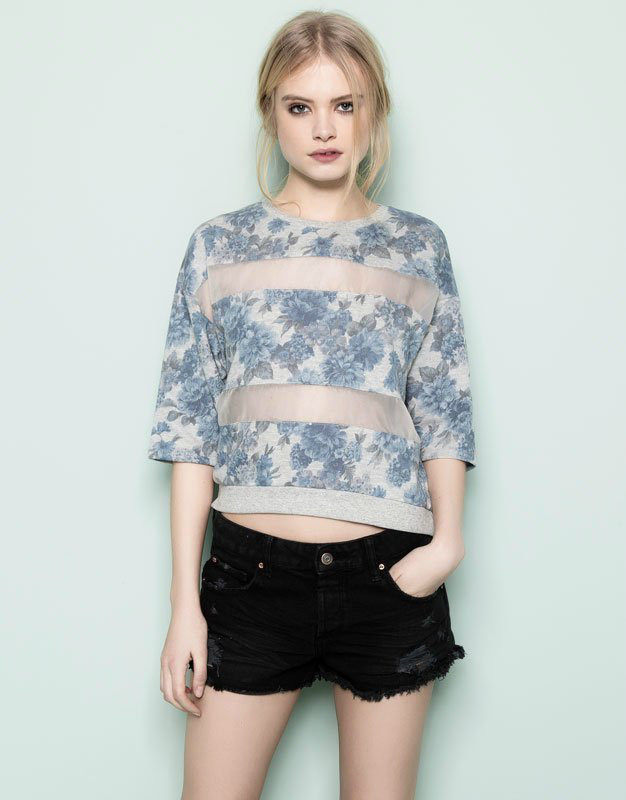 When it comes to adorning to the organza top. For a less risqué look avoid sticking to organza blouses and tops in solid colors. A polka dot organza blouse adds an attractive focal point to any outfit. Optionally, choose one that is embroidered in flowers to gain another great look. This pattern will turn the top into a work of art since it upgrades the minimalist's simplicity of the organza fabric. The beauty of this styling tip is that you can dress it up or down. You can dress to it out on a Friday night or a weekend hangout for the flowery details make it look a bit dressier.
Consider the length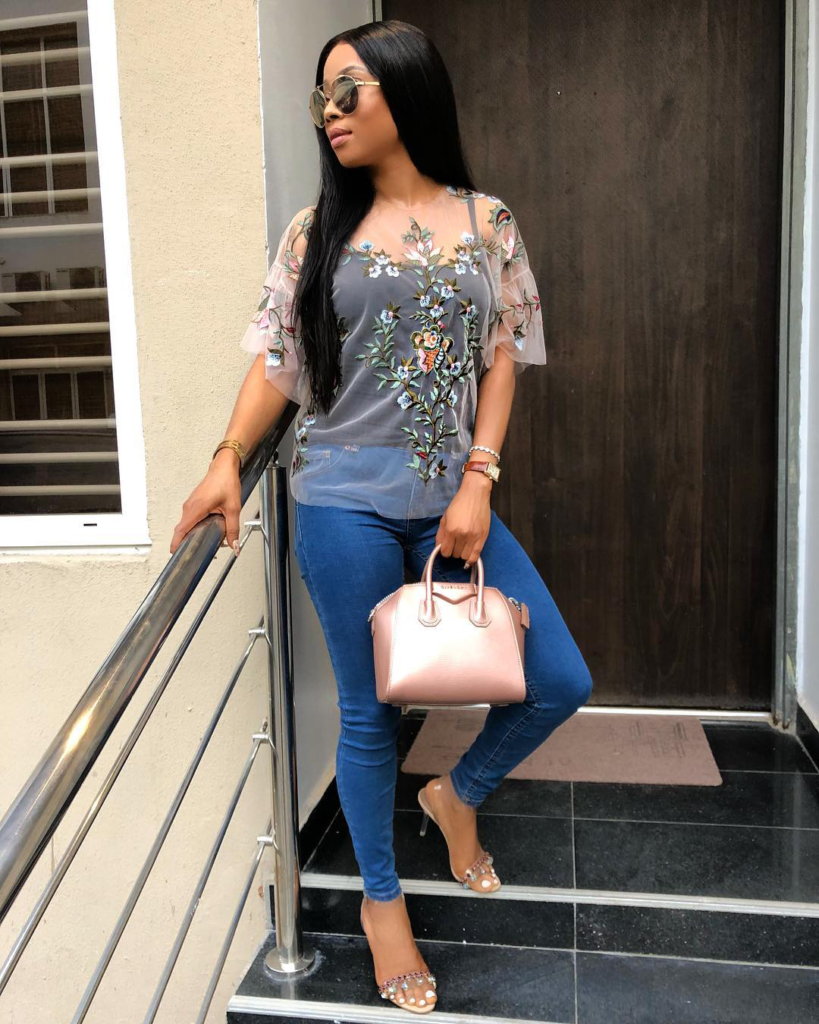 There are two options when you consider the length. The organza crop top or the organza long top. The organza crop top gives it a casual look with a sophisticated touch due to the organza fabric. Interestingly, this crop top is not the usual crop top t-shirt that people pair with jeans or shorts. The organza gives it that alluring look that makes it stand out. On the other hand, the organza long top can work as a tunic or a beach cover-up. They can go as far as the ankles and on the shorter side up to the thighs. Pair this long one with shorts or skirts and you are ready to go.
Choose the right colors and sleeves
The color of the organza blouse matters how the final ensemble will look like. A black or white blouse works perfectly with various pieces in the wardrobe. While an organza blouse in a solid block color is best when paired with muted tones. Optionally, a colored organza blouse with strategic paneling is a flattering piece that gives you a sophisticated look. Ass for the sleeves, a long-sleeved organza top is a tricky piece to pull off. Nonetheless, most fashionistas know how to find the right one and pair it perfectly. Either it is form-fitting, or has puff sleeves it is worth a try.
Style with jeans

Above all, the street style look of an organza blouse with jeans is a must try look. Since you can wear a long-sleeved organza blouse. It brings out the flirty touch for you are all covered but you have a hint of skin showing off. Also, your jeans look more sophisticated with this pairing. This look is perfect for going out with friends or a partner. You can accessorize it with a statement necklace and big earrings. As you enjoy the usual comfort of having jeans on, add on the attention your organza top is getting you.
To sum up, the above tips show that any lady can adorn organza tops. As long as, they understand how best to style it. As the organza trend keeps on growing and gaining attention to many people. The style is yet to evolve more for it is sexy and delicate as well. The see-through element is the win for this fabric. After all, an obvious display of the body is worse compared to playful teasing the organza portrays in various garbs. Select an organza blouse, style it right and slay it to various events as you see fit.