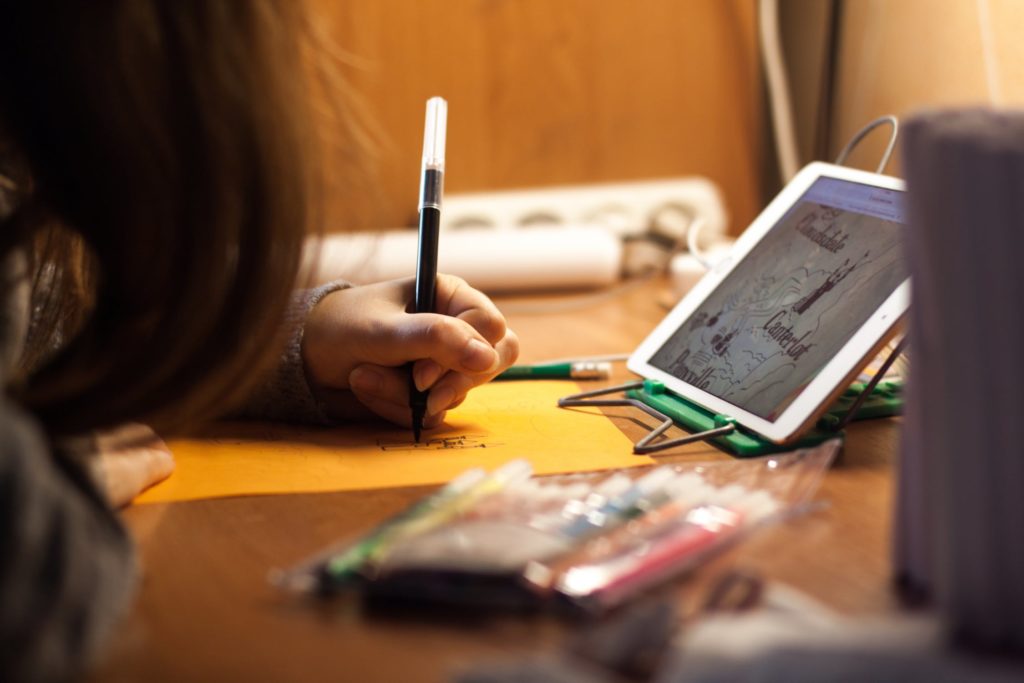 Parents love their children, however; there are those few moments that you want some peace and quiet especially while on the road. Long flights and drives are always a test of the parent's patience level especially when their child gets bored. Thanks to modern technology, there are gadgets that can help keep your child entertained during travels. The gadgets come with several apps they can play with and they do not have to get bored when travelling. The top five gadgets include;
1. Tablets
Nearly every child in this century knows how to operate a tablet thanks to the integration of modern technology in the classroom. A tablet is a key gadget when it comes helping keep your kids entertained while on the plane, automobile, or a train. The tablet has various applications you can download that will help keep your child busy when travelling. You can also store their favourite songs and movies on the tablet that they can watch or listen to without having you constantly change the radio if you are using an automobile to travel.
2. MP3 Players
The other gadget that is guaranteed to keep your children busy is an MP3 player. The MP3 player is small and easy for a child to hold without getting tired. An MP3 player like an iPod touch is an excellent way to keep your child or teenager entertained while travelling. Your daughter or son can listen to their favourite music or podcasts, watch movies, and play their favourite games. Some MP3 players have features that make it easy to document the whole travel experience.
3. Educational Gadgets
The educational gadget you acquire for your kid will depend on their age. The best Educational gadgets available in the market are LeapFrog. A child between the ages 4-9 can use the educational gadget known as LeapFrog. The LeapPad has four different apps with a diverse library for your child to read when travelling.
For children at the age of 10 and above, they can use the LeapFrog Tag device. The device allows them to enrich their minds as they enjoy the travel.
4. Game Systems
For kids who love their play stations, you can purchase a portable gaming system for them. A gaming system is perfect for long flights, road trips, or train rides. Your child will not get bored travelling since they have their game system to keep them busy.
5. Video Streaming gadgets
The video streaming gadgets are perfect when your children are indoors due to the bad weather. To keep them interested in the trip, you can save some of their favourite streaming videos and watch them while inside a motel.
However, since all the above gadgets are easy targets for thieves; it is essential that you keep insure them using sites like switched on insurance who offer family packages.
Keeping these gadgets safe will not only spare you the risk of purchasing new ones all the tip but it will also help your children remain entertained throughout the journey.