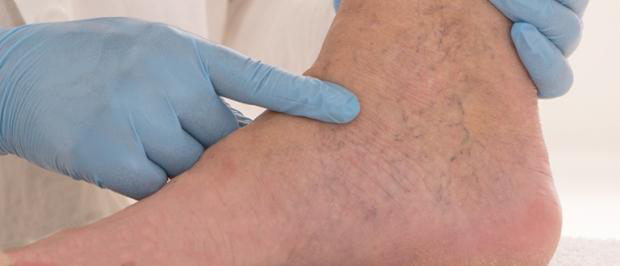 Dr. Zalekha Shair is proud to serve countless patients at Metro Vein Centers. She currently sees vein patients at the White Plains, New York, and Bronx, New York, locations of Metro Vein Centers. In her more than 13 years of helping patients enjoy the relief that comes from no longer having to endure varicose veins as part of their daily lives, Dr. Shair has been asked many of the same questions about the varicose vein treatment options that are available for most patients and what they can expect to gain from the procedures. She collated her answers to these common varicose vein treatment questions below so that potential patients can have a general background of what to expect when undergoing varicose vein treatment.
How and When do Varicose Veins Develop in Women?
For hormonal reasons, varicose veins are almost exclusively a condition experienced by women. There are hormonal, genetic and lifestyle factors that can influence whether a woman will have to deal with varicose veins. Pregnancy, obesity and spending long periods of time without physical activity are all common reasons why women report having developed varicose veins. Many patients remain stuck in the mode of trying to understand what caused their varicose veins to appear rather than figuring out how they can be removed. Regardless of the reason why you are dealing with varicose veins, there are viable treatment options that can enhance your quality of life.
What Do Most Patients Experience During Varicose Vein Treatment?
Unlike procedures in the past, varicose vein treatment these days is relatively painless and without major complications. General anesthesia is typically not required, which keeps many of the risks associated with varicose vein treatment very low. Patients are in and out of the doctor's office within an hour after their initial consultation for varicose vein treatment. Most of the surgeries are covered by major health insurance providers, which means that there is little to no expense associated with receiving varicose vein treatment.
This procedure does not require that the patient take a long amount of time off of work or refrain from most activities. There are varicose vein treatment options that allow the patient to resume almost all activities right away. Patients do not have to worry about going through pain to complete their varicose vein treatment.
There is a common misconception that the results from varicose vein treatment. This may have been true in the past, but the wonderful vein doctors at Metro Vein Centers have access to the cutting-edge technology that allows for a thorough treatment of all visible varicose veins in just one visit to the surgery center.
Seeking Varicose Vein Treatment from Dr. Zalekha Shair
Patients in New York have been seeking out Dr. Shair for quality varicose vein treatment for more than a decade. Dr. Shair is considered one of the most sought-after authorities in specialized methods for varicose vein treatment and devotes a considerable amount of time to staying on top of all current developments in her field. Dr. Shair earned her medical degree from New York Medical College after receiving her Bachelor of Science in Pharmacology from SUNY Stony Brook. Dr. Shair became interested in treating vascular conditions because she found it incredibly rewarding to help a large number of patients experience almost immediate relief from a painful condition that inhibits their ability to perform daily tasks. Dr. Shair is known for attention to detail and a strong dedication to providing quality patient care.