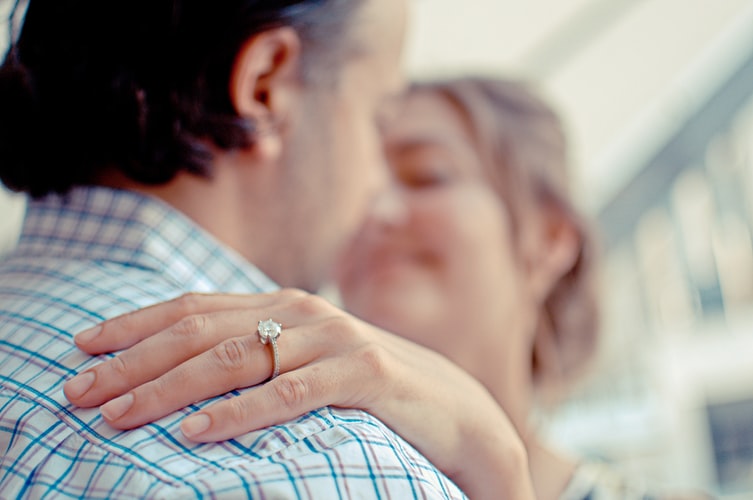 It's finally happening. The love of your life has asked for your hand in marriage. While you're reveling at the moment, the journey to planning your wedding has begun. Once you've ironed out some basics like your wedding date, the theme, and location, you're ready to let your friends and family in on the big news. Though you could quickly spread the word through individual phone calls and conversations, today's couples opt to send out save-the-date cards.
What is a Save-The-Date Card?
Save-the-date cards are nothing more than pre-invitations. Their purpose is to let friends and family know about your upcoming nuptials and that their attendance is requested. When received, your intended guests can lock-in the day well in advance. It also gives them adequate time to call out from work, save for a gift, and make arrangements for transportation, childcare, and hotel accommodations (if necessary).
When to Send
Since save-the-date cards are pre-invites to your wedding, you want to send them out well in advance. If you're planning a destination wedding, it is recommended that you mail them at least a year in advance. For local weddings, putting them in the mail six months ahead of your wedding is advised.
Hiring a Printing Company
While some couples opt to design and print save-the-date cards themselves, paying for the stationary, ink, envelopes, and postage is often a lot more expensive. Not to mention, the time it takes to design and distribute the cards properly may be more than you have to spare. As such, it's best to hire a company to do the printing for you. Opt for a printing service with multiple templates, easy-to-use customization tools, quality results, and affordable rates.
Designing The Perfect Save-The-Date
After finding the best printing service, you're ready to begin designing your save-the-date cards. While you may have some ideas in mind, here are some tips to make things easier:
Paper Selection – Before you begin thinking of images, patterns, and colors, you need to select a paper type. Though there are several types of paper to choose from, cardstock is your best option. This type of stationery is thick and ideal for printing everything from text to photographs. They have various colors and textures for you to choose from. Some couples have opted to forego the paper and design save-the-date magnets. Whatever you choose, it is ideal to select the same theme you'll use for your invitations, programs, and thank you cards to keep things uniformed.
Wording and Font – What you put on your save-the-date cards is essential. Though you only have a few details of your wedding worked out, you want to include as much as you can for your guests. Ideally, you should put the name of the couple getting married, your wedding date, and the location or venue where you plan to tie the knot. If you have a wedding website or special rules (like adults-only), this information should also be included on the cards. As for font, while going with scriptwriting is expected, make sure that the essential details are legible.
Image and Design – Now comes the fun part of creating save-the-date cards for your wedding, designing, and pictures. You can opt to create a design from scratch with your engagement photo and chosen colors. There's also the option to use templates provided by the site to give you a headstart. Either way, the idea is to capture as much of your special day as you can on a card. It should reflect your personality and give guests an insight into your love for one another. So, don't be afraid to let your imagination run wild.
Once you've gotten engaged, the first thing you want to do is to let everyone know about your upcoming nuptials. Save-the-date cards are the perfect way to get it done. Not only are they a keepsake, but they provide your guests with vital information to ensure they can attend. The tips discussed above help you design cards that you and your guests will cherish forever.