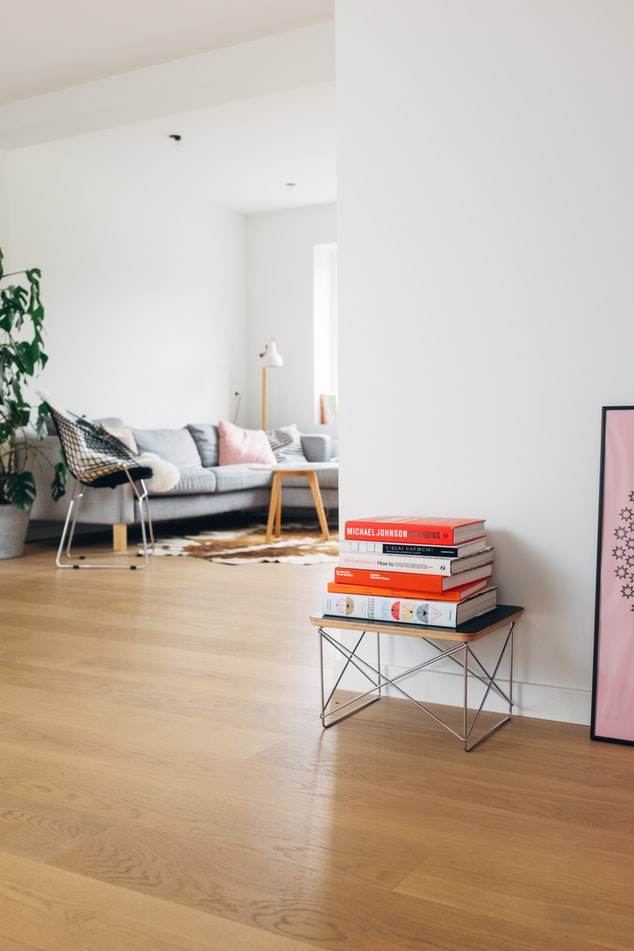 Alongside our kitchens, the living room is most likely the most used room in your home, with it being both somewhere to relax after a long day and an area to entertain guests on a Saturday night – it really is the heart of the home! With flooring often being the main feature of the room, we need to do our research before we set our heart of a particular type of flooring. Whether you come from a busy family household with lots of foot traffic or you live on your own, there's an appropriate choice for everyone. Let's have a look at what the best choices are and hopefully we can make your decision a little easier…
As much as we'd wish it wasn't a factor, durability and practicality is something that we all need to take into consideration and put as a priority when deciding on a new floor. Especially in the living room where heavy usage is common and is exposed to dangers such as scratches and stains.
As a first rule, we'd stay away from carpet. Although still used widely in modern homes and new builds, we'd keep the carpet in the bedroom and guest rooms. The reason being is that carpet tends to look worn and trodden in after a while and can discolour if exposed to too much sunlight. So, since your living room will see lots of foot traffic and depending on your window, lots of sunlight!, we'd recommend a different approach to flooring your living room. Stains are another issue when it comes to carpet, as soon as anything that can stain lands on it it's game over, the only way you're likely to get them out is by getting your carpet professionally cleaned.
Now that leaves us with more practical options: wood, vinyl and laminate. Although all of them are more manageable and practical than carpet, they all come with their own advantages and disadvantages. So, let's play them off against each other.
If you're wanting to go down the completely practical route, then we'd recommend laminate or Luxury Vinyl Tiles as the safest options. LVT is water, scratch and stain proof – you'll have no worries with LVT and is probably the most practical and easy-going option. Laminate is largely similar; however, it is only resistant to these so be aware of this when deciding. Laminate is generally cheaper, perfect for those of you on a stricter budget. You're not even sacrificing aesthetics with these options either – both of which coming in very convincing imitations of natural products such as wood and tile.
That leaves us with solid and engineered wood – we'd say the perfect choice for the living room. Wood flooring is famous for its incredible durability and luxurious appearance. Wood has been used on floors for centuries, offering us a real timeless and beautiful appeal; what better place to show it off than the living room? Although requiring a little more maintenance than the aforementioned LVT and laminate, particularly if anything is spilled on it, wood does hide scratches well and can be sanded down multiple times. Having said that, this should not normally need to be done for at least 15-20 years, so your beautiful floors are likely to last a lifetime!
You might find yourself asking the question: what's the difference between solid and engineered wood and how do I decide on which is best for me? The main distinction between the two is that due to the nature of the plank construction, engineered wood is able to cope with fluctuating temperatures which means you can install under-floor heating. This is something that is growing significantly in popularity and certainly a feature that you'll want in your living room of all rooms, so bear this in mind!