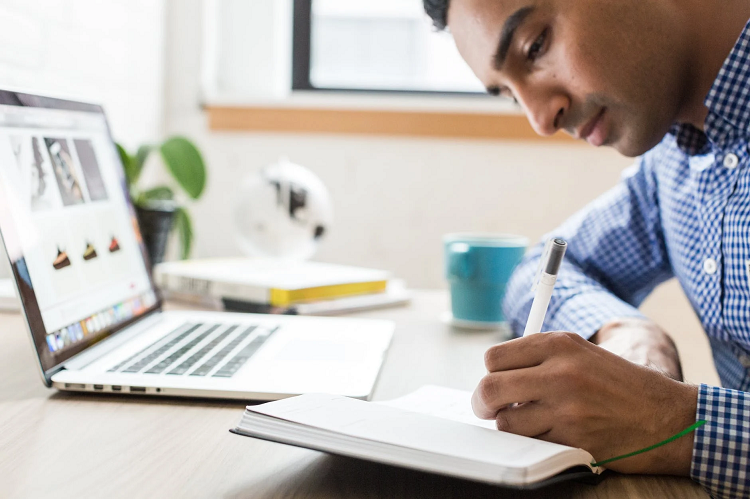 COVID-19 pandemic is an unprecedented healthcare crisis that has halted all forms of life and activity. It has overwhelmed the global economic sector by slowing down all industries, ceasing all forms of activity. As countries struggle to recover their economic health and curb the virus from spreading, the education sector fights back.
Conventional learning models are no longer an option as schools and universities worldwide shut their doors to students. The education sector has responded by transitioning to online learning models through digital tools and platforms. This transition has introduced the world to an exciting new possibility: e-learning is more convenient and affordable.
It is crucial to note that online learning is not new. Its presence is catching up rapidly for several years now. But the pandemic and resulting lockdowns have certainly sped up the transition, urging millions of students to learn online.
Why is online education a viable option for billions of students and learners across the world?
Let us take a look:
Greater Convenience & Flexibility
Online education accompanies the promise of enhanced convenience and flexibility. The entire concept of online or remote learning is grounded in convenience and flexibility. Students no longer have to travel far and wide to enjoy quality education. With e-learning models, they can avail quality education in the comfort of their homes.
Today, professionals seek career advancement opportunities to pursue online degrees to advance their skills and enjoy greater marketability. Students worldwide have access to online courses and remote degrees offered by world-renowned and prestigious universities. They can explore several fields, from engineering to information technology, and so forth. It is crucial to conduct thorough research and review your chosen institution's online rankings before choosing a degree or course.
Students can undertake courses, certifications, diplomas, and training by illustrious professionals and academicians. They can take part in research-driven workshops and join masterclasses with notable professionals without leaving their homes.
Online learning is indeed one of the greatest miracles of technological innovation. Previously, students had to leave their countries and travel abroad to seek enrollment at prestigious universities. However, with the advent of online education, these universities are offering online courses and degrees.
Cultivating Marketable Skills
Online courses and certifications are education trends that emerged long before the advent of the coronavirus pandemic. However, in the wake of this global crisis, this trend has undoubtedly sped up. Institutions and educational organizations are increasingly collaborating with tech-giants, such as Google and Microsoft, to offer lucrative and prestigious certifications. These certifications are focused on advanced training in innovative technologies, such as big data, artificial intelligence, and machine learning.
Modern-day professionals cultivate formidable skillsets and expertise, regardless of their academic backgrounds. Professionals and students can branch out from their chosen fields and explore lucrative opportunities in entirely different career paths. Even broadcasting platforms, such as the BBC, are initiating new online learning opportunities.
Students and professionals are looking towards platforms, such as Coursera, Masterclass, and EdX, to advance their learning and skills. Learning has emerged as a powerful strategy to combat stress, solitude, and depression stemming from prolonged lockdown. People locked at home seek to use their time constructively, and online education is indeed a viable option.
Enhanced Affordability
Conventional learning settings came with many costs and often proved as deterrents for many to pursue higher education. Most professionals enter their fields with massive amounts of student debts, which they struggle to pay off.
Online education offers the opportunity to enjoy quality education and academic advancement without the burden of student debt. It provides incredible avenues for affordable educational improvement and learning. Students from all over the world can sign up for degree programs and diplomas at prestigious universities.
They no longer have to worry about hefty tuition, dorm room expenses, and administrative costs. They do not have to relocate to other countries and entail thousands of major and minor fees. Education has become more accessible and flexible, given the enhanced affordability of e-learning models.
Easy to Manage
Students and professionals from all walks of life are turning towards e-learning to make education easier to manage. Millions of students across the world fail to pursue advanced education, given their social and financial burdens. While some have to look after aging and ailing parents, others have financial responsibilities towards their families.
Online educating offers a learning model that is far easier to manage than conventional learning. Professionals juggling between work and domestic responsibilities can squeeze in online lessons more effectively than physical learning. Nurses and physician assistants can explore advanced education with considerable ease.
Professionals struggling in the same job for years can explore career advancement by taking up innovative certifications and online training. Online learning comes with the flexibility of setting your hours and building your milestones.
Conclusion
Indeed, online education is a highly viable option for all those previously disadvantaged, whether financial or social. Online education has made learning and career advancement more flexible, convenient, and affordable. It allows students to control their academic future by expanding their opportunities. Students and young professionals can explore numerous options that were previously unavailable to them.