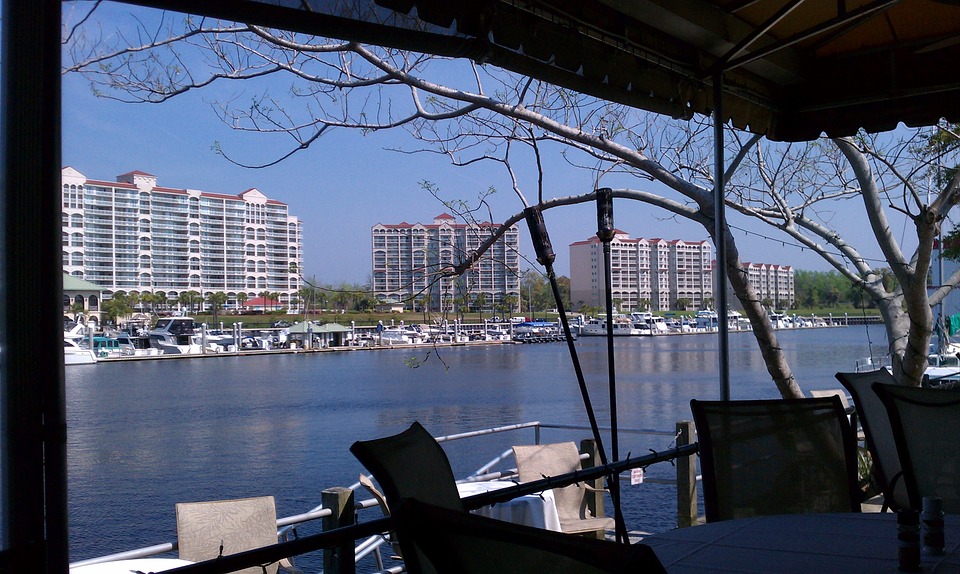 Sometimes all a family needs is a good old beach weekend getaway. However, as much as I would like to take my family of five on to the next trip to the sands and waters, there are a lot of factors to consider.
Honestly, for first-time parents, a trip to the beach is not easy – not with the ever-increasing costs of flight and accommodation, plus the persisting fear from overcrowded beaches. For a memorable weekend getaway, both you and your kids will love, check out some of these popular family-friendly resorts in the United States.
1. Myrtle Waves Water Park, Myrtle Beach, South Carolina
Down in South Carolina, this water park along the sun-kissed beaches of Myrtle Beach has drawn a lot of visitors. Take the family on an adventure across the Myrtle Waves' 8- hectare expanse boasting more than 30 water slides, pipe chutes, and sharp curves for visitors of all shapes and sizes and ages.
One of the main attractions at Myrtle Waves Water Park is the Saturation Station, where kids can enjoy the spacious water-based playground. The centerpiece of the Station is a huge scale volcano, surrounded by kid-friendly slides and scattered water sprays and dancing fountains. If you want to relax, let the Bubble Bay take you drifting away and feel the bubble jets tickle you from all sides.
Adding a bit of a thrill for the brave-hearted, the Turbo Twister is a ten-story ascent towards a steep near-vertical drop more than 350 feet long.
2. Omni Amelia Island Plantation Resort, Amelia Island, Florida
Sitting on a barrier island about 45 minutes away from Jacksonville, Florida, the Omni Amelia Island Plantation Resort offers an out of this world experience with its variety of amenities guaranteed to satisfy all kinds of guests.
Visitors can sign up for different activities such as shark tooth hunting and recreational crab fishing. You can also take the whole family and go kayaking through the salt marshes. The 1,350-acre resort is also open for guided tours or exploration trips via bicycles.
Teenagers, on the other hand, might find their place through water sports or the resort's mini-golf course. The indoor Gamers' Lounge also allows you to play air hockey and foosball, along with other forms of sports.
3. Pink Shell Beach Resort & Marina in Fort Myers, Florida
Only a 40- minute drive away from the Southwest Florida International Airport, the Pink Shell Beach Resort and Marina is a favorite spot for locals and tourist families who would rather avoid the crowded and busy beaches along Fort Myers. Also, the Pink Shell is quite famous for visitors looking for a quiet afternoon searching for shells along the shore.
The Pink Shell also boasts direct access to the beach for its visitors – complete with beach umbrellas, benches, and even toys for kids and teens to play with. During recent years, a couple of water sports amenities have been opened to the public – go kayaking, wakeboarding, parasailing, or paddle biking around the waters of Fort Myers.
Your kids will definitely have fun at the Octopool activity pool. They can also join group activities hosted by the resort such as live sand art creations and other arts and crafts sessions like Sparky's Kidds Kamp. Intended for kids from 4 to 12 years of age, get ready for an afternoon filled with games and activities.
4. Napili Kai Beach Resort, Maui, Hawaii
Let's put this down from the get-go, family vacations to Hawaii can get real expensive real quick. While the cost easily becomes the least of your concerns once you get there,  the rich picturesque environment surrounding you and the very hospitable locals will definitely make your trip worth it.
For a surreal ten-acre oceanfront place for you and your family to kick back some sand and enjoy some waves, check out Napili Kai Beach Resort in the island of Maui in Hawaii. Aside from the usual beach resort games and amenities, enjoy the native feel from an authentic "Keiki" activity – make leis or play on the shuffleboard.
Moreover, pamper yourself with the on-site spa or enjoy Polynesian cuisine in the only restaurant in the Napili Kai – be it for breakfast, lunch, or dinner.
5. Sonesta Resort Hilton Head Island, Head Island, South Carolina
If you are looking for a leisurely stroll along the beach or through lush, tropical gardens, then the Sonesta Resort Hilton Head Island is definitely one of those destinations you have to see.
Nestled along the coast of Head Island, this family beach resort is one of the best beach resorts in the USA and is home to more than three hundred guest rooms, plus suites with added amenities like private balconies or mini-fridges. Tag along with your kids at the Just Us Kids club for an assortment of beach- themed games and toys as well as arts and crafts activities. Also, you and your kids can take a bike such as an urban bike for kids and you a women's beach cruise bike with gears and ride through the resort, enjoying the scenery and gazing at the wildlife which includes alligators, turtles, and different species of fish. If you're feeling extra adventurous you could also rent an electric cruiser bike to explore further afield.
6. Madden's on Gull Lake, Brainerd, Minnesota
Looking for a family beach resort not located on the ocean side? Take a look at Madden's on Gull Lake for a beach resort nestled on the shores of Brainerd Lakes, in Minnesota. Feel the classic Midwest experience offered by Madden's architecture, furnishings and overall ambiance from as soon as you set foot in the resort.
The resort boasts a large golf course, with more than sixty holes to play. You can also play tennis, volleyball, or even basketball within its multiple courts.  Take the family water skiing, canoeing, or paddleboarding from one of its three sand beaches open for its guests. Afterward, cap of the long, fun day with fishing, or go camping over by the bonfire. The Madden's Lodge is a good accent to the Midwestern feel as you dine together beside the panoramic views of the lake on three sides of the lodge.
For the kids, Madden's has a seasonal kids' club named Adventure Cove. Treat them to a whole day of fun and games including beach sports, trail rides, and water park tours.