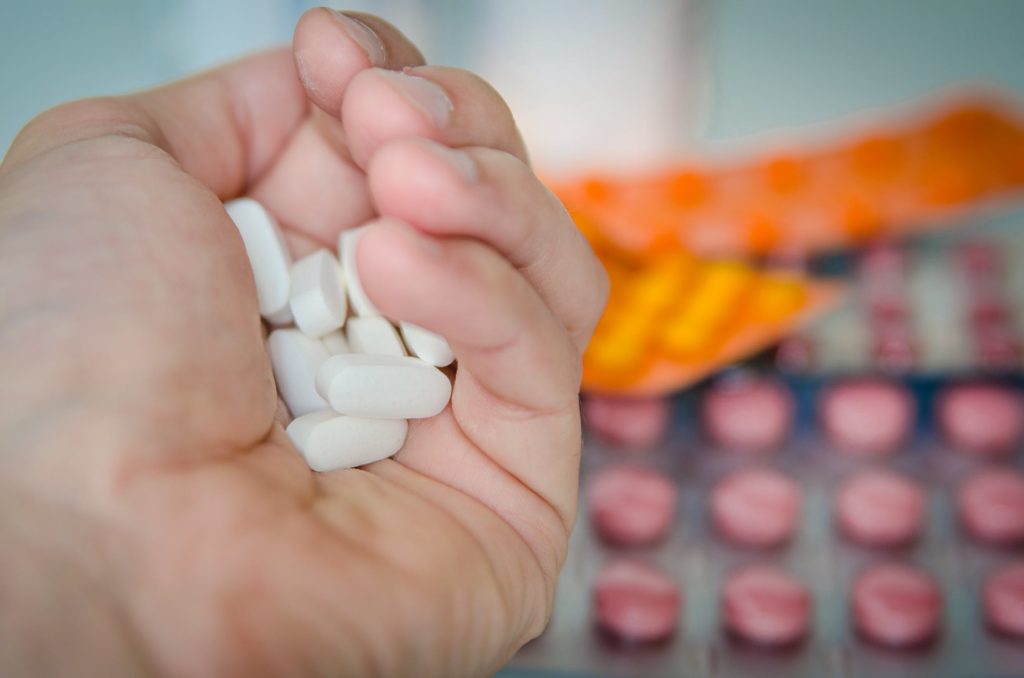 The biggest challenge associated with opioid addiction is that you're not the only one dealing with this disease. Your family and friends can be affected by your behavior, legal problems, and the daily stress of supporting a loved one. Below are seven ways that you can live a life free from opioids; contact Options Treatment Center if you live in Colorado and want to learn more!
Recognize the Signs
Admitting that you have an addiction problem is the first step to recovery. Noticing the signs of your opioid abuse will help you make big changes in your life. There are many signs associated with opioid addiction. The most common signs are anxiety, depression, irritability, lowered motivation, and psychosis.
Your addiction can cause problems with both your personal and professional life. It can lead to a decreased interest in your job, school, and hobbies. If you notice any of these signs within yourself, it's time to evaluate your life. The breaking point often comes when you exhibit dangerous behavior that can cause harm to yourself or your loved ones. Driving under the influence is an example of risky behavior that is the most common sign of abuse.
Research Treatment Options
The next thing you should do is research the various treatment options to find out which one is the best for you. Choosing the right treatment center involves comparing the treatment options and rates. This is crucial when you want to enter an affordable yet reliable rehab.
Find out your options by talking to different medical experts. Learn about the different types of treatment that are offered, including the aftercare. Choosing the right rehab can help you set on the right path to recovery. By removing opioids from your system, these experts can help you detoxify and recover from your addiction with little chance of relapsing.
Set Realistic Expectations
You need to set realistic expectations about your treatment. But you should also keep an open mind when you enter rehab. If you're ready to get help, schedule an appointment with the treatment center to get an assessment and referral. You can also check out programs in your area to see if you qualify for free services, or if they can find someone who can help you. If you can't make the first move, talk to someone you trust who can help you get started.
Take Care of Yourself
Focusing on your health is the most important thing to do when it comes to your recovery. If you're stressed out from your opioid abuse, it can cause strain with your relationships. It can also make it difficult for you to seek help from those who have your best interests at heart. By taking care of yourself, by attending rehab, getting plenty of rest, exercising, eating healthy, and receiving support, you can develop a healthy lifestyle that will help you stay sober.
Make Big Changes
If you want to stay clean, you should quit your old habits, hangouts, and routines. It doesn't matter what changes you're making in your life, just as long as you're committed to making those changes. In order to break free from opioids, some of the changes you need to make must be obvious. That includes not hanging out with the people you received drugs from.
You can't maintain your sobriety when hanging out with your old friends. Maintaining a sober lifestyle involves meeting new people who live their lives sober. If you have trouble making new friends, join a support group and find a sober buddy. Spending time with friends and family who care about your health and well-being can also help you live a healthy lifestyle and avoid situations in which you normally abuse opioids.
Get Physically Active
If you abused drugs for a long time, there is a good time it had a negative effect on your health. You're probably not in the best of shape like you used to be. Regular exercise can help reduce stress, which is a big factor of relapse. Exercise is also a cure of boredom, which is another factor of relapse.
Working out can help you stay emotionally and physically healthy. Exercise can lead to eating a healthy diet and living a healthy lifestyle. It'll greatly improve your health and well-being, improve your self-esteem, and make you just feel better.
Focus on Your Mental Health
Most opioid addicts deal with irritability and anger. While these are normal emotions, many addicts have trouble expressing and managing their anger and irritability. If you want to maintain your sobriety, you should learn how to manage your emotions. Learning to handle these emotions can make a difference in your recovery.
It's all about learning about the healthy and non-healthy way to handle your anger and irritability. Find out ways that you can express yourself that provide a healthy outlet. These techniques should help you as you decide once and for all to turn away from drugs.