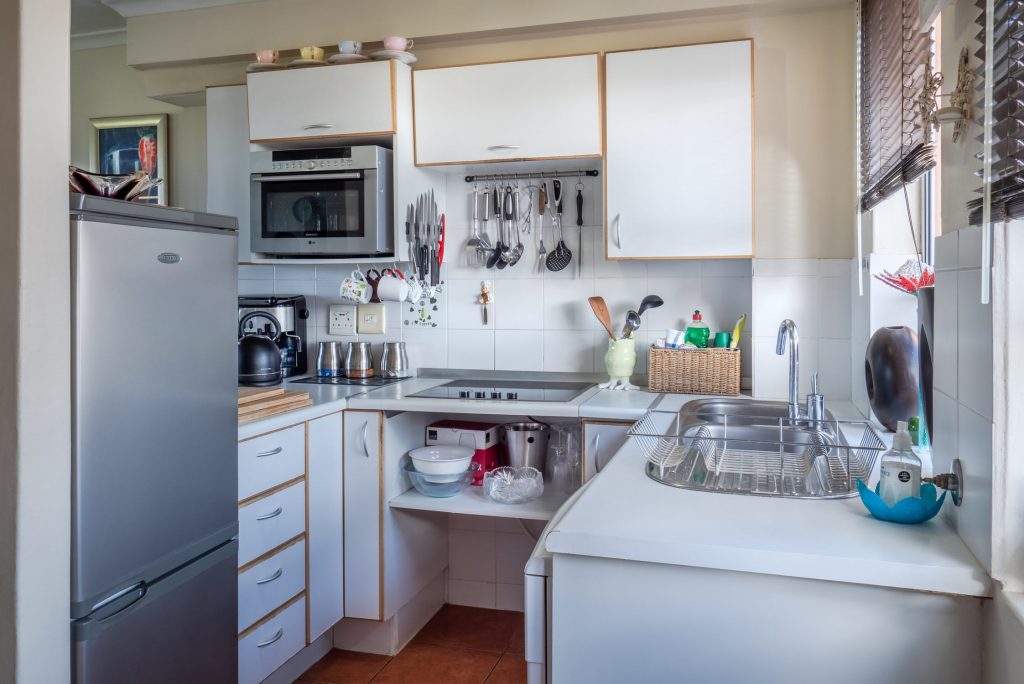 Did you know that home appliances can cost anywhere from $350 to $8,000?
If you weren't expecting to buy a new appliance or need to buy a replacement, your wallet may not be ready to shell out all that money.
Do you need to buy a new refrigerator, washing machine, or dishwasher? Why not save loads of money in the process? Use these seven tips to shop.
1. Do Your Research
Before you buy any home appliances, you should make sure you do your research.
Don't just buy the first one you find, but make sure you look at different retailers and different companies. Sometimes retailers will have the exact same model and item, but it may be cheaper at a different store.
Once you find an appliance that you like and are sure of, you can use an app to scan the barcode and compare the prices in your area.
2. Negotiate With Them
If you find the perfect appliance but it's a little too out of your budget, you can always try to negotiate with them.
Normally with items that cost a little bit of money, you can negotiate and bring them down a little bit. This is true especially if the salesperson works on commission.
Most people are too scared to negotiate, but if you're effective at it, you could get a discount on the price. It may not be a huge discount, but any little bit helps.
You can also ask if there are any discounts or promos that you can take advantage of. For example, some retailers offer a discount if you pay in all cash.
Start negotiating, and you may be able to walk with that Samsung washer cheaper than you thought you would've.
3. Check for Offers or Rebates
Another thing you can do is to always check for offers or rebates for discounts.
You can look at the manufacturer's and retailer's sites to find special deals, discounts, and rebates. These are more common if they have overstocked an item.
You may have to buy them within a certain period of time. If there is a rebate, it may take some time to get your money back, and you'll have to remember to mail the form before the deadline runs out.
Most stores will give you an instant rebate if you buy an Energy Star appliance, which can help.
If you're going to buy something for a rebate, you'll also have to add up to see if any extra fees that come with it end up making it more expensive. It may look good on paper, but if you're not careful, you could end up spending more money.
4. Trade in Old Appliances
You can also trade in some of your old appliances for a discount on your new appliance.
The U.S. government wants to encourage people to trade in their old, large appliances to help recycle.
5. Buy Used
If you want to save a lot of money on an appliance, you can always buy them used.
Craigslist or Facebook Marketplace or great ways to find pre-owned versions of the appliances you need. You should make sure that you know the exact make and model of everything you want to buy.
You should also make sure that you see it in person and make sure that it's in good condition before you buy it.
You will also have to pay for the pickup, delivery, and installation if the seller isn't offering it, so you have to factor in those costs as well.
6. Know When the Right Time to Buy Is
You should also know when the right time to buy the appliance is.
A lot of the appliances go on sale around the holiday sale promotions. You shouldn't buy during Labor Day and Black Friday but try for one of the smaller holiday sales.
Most of the appliances are priced at their cheapest around September or October because this is when the newer models come out. This makes the older models still good but cheaper.
However, refrigerators are one exception to this rule. Their inventory gets upgrade in June, so you should buy one in August or September to save money.
7. Check Price Match Guarantee Policies
Before you buy, you should also check the local price-match guarantee policies.
For example, you can compare Best Buy and Lowes to see who offers a lower price. If you find a lower price at the other store, you can show it to the store you're at and see if they'll honor the lower price.
This is an easy way to not have to run back and forth trying to find the best deal, and it makes it more convenient and saves money for you.
However, you should know that some stores, like Costco, don't price match.
Some stores will honor it for only a certain number of days, so make sure you research their policies to figure out what is and isn't covered.
8. Buy Open Box
Finally, you can always check to see if a retailer is selling any appliances open box.
This means that you're buying a slightly used and possibly imperfect appliance. If someone takes a washer home and then realizes that there is a small scratch, they may end up taking it back.
The retailer can't sell it like it's brand new, so they sell it for a slightly discounted price.
If you're okay with something slightly used, then this may be the best option for you to save some money.
Save Loads of Money on Home Appliances Today!
You can save loads of money on home appliances by just following these simple tips.
The most important thing is to do your research and not buy anything impulsively to make sure you get the best deal.
If you enjoyed this article, make sure you check out our website for others just like it!