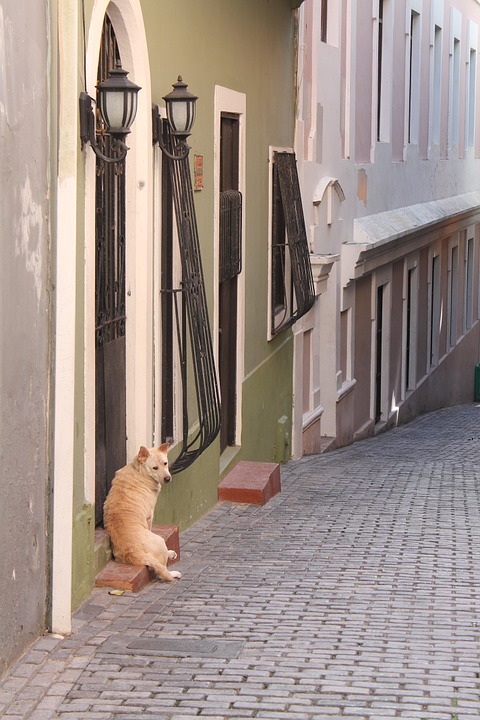 For most people, dogs are more than just pets. They are friends; they are family, they are loved. When a loved one disappears the panic and anxiety can be overwhelming. It may seem impossible, but the first thing you need to do if your dog disappears is to stay calm. Take a few minutes to let all the emotions wash over you, then take a deep breath and follow the procedures outlined below:
1. Start a search
Begin by searching for your immediate area. Visit areas that your dog is familiar with and think of the places he likes to pee as these will have his scent and be comforting to him. Dogs often run off when they get scared and will seek a comforting place. Slowly expand your search area outwards by either walking or driving in a circular pattern. Ask neighbors, the people you walk by, postal workers, and delivery people if they've seen your dog. Ask them to keep an eye out for your dog and provide them with your contact info and a recent photo of your dog.
2. Utilize the power of the internet
Apps like https://shadowapp.com/ are specifically designed to send messages to people about found and missing dogs. They also provide a personalized plan for helping you to locate your dog, as well as providing a missing flyer that you can post around your neighborhood. Utilizing an app like Shadow can increase the volume of your message, allowing you to get the word out quickly and efficiently.
Social media is also a great resource for connecting members of a community. Messages spread quickly, and people can get organized efficiently. It's a much faster way to get the word out about your lost dog then by simply going door to door. There are pet and neighborhood-specific groups where people will often post to say they've found a dog or alert people to keep an eye out for their missing dog. Additionally, you can also try sites like Pet FBI, Center for Lost Pets, Fido Finder, Lost Dogs of America, Lost Pet USA, and Missing Pet Partnership
3. Reach out to local animal shelters and animal control agencies
Contact all the animal shelters within a 60-mile radius of your home and file a lost pet report. If possible, visit the nearest shelters every day. It's essential that you provide the shelter or agency with a detailed description of your dog, including fur color, markings, and whether they have a microchip. You also need to provide a recent photo of your dog that clearly shows their face. It's important to visit the shelter every day because shelters tend to be overwhelmed with animals, and they may not recognize your dog from its photograph. By visiting the shelter and asking to see any new dogs that have come in, you know for sure that your dog hasn't been overlooked. If there isn't a shelter in your area, then you should contact your local police department.
4. Spread the word as far as possible
Even though the internet is far-reaching, it can't grab people's attention the same way a flyer does. Therefore it's a good idea to advertise as far and as wide as possible. Put up flyers in community centers, grocery stores, boutiques, libraries, veterinary offices, traffic intersections, pet supply stores, and anywhere else you can think of. Additionally, it would help if you placed advertisements in local newspapers. When designing your flyer, it's important to describe your dog's sex, age, weight, breed, color, and markings. However, to avoid getting fraudulent calls don't include identifying characteristics such as floppy ears, curly tail, etc. When someone calls saying they think they've found your dog, ask them to describe the dog so you can know for sure that they've truly found your dog. If the caller doesn't include the identifying characteristics that you left out of your advertisement, then he may not actually have your pet. Be on the lookout for people who want you to give them money for the safe return of your pet.