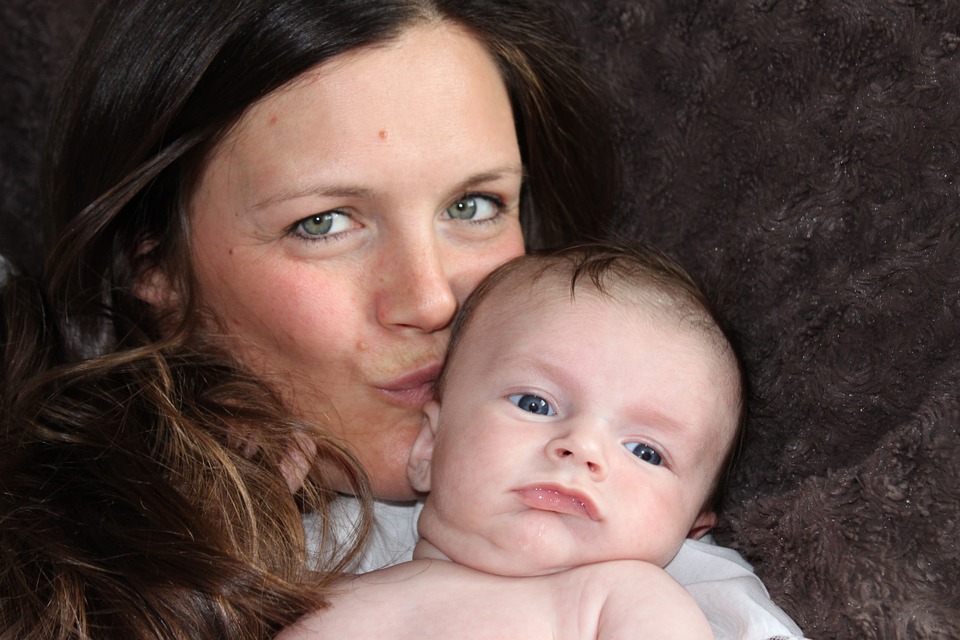 That period after you've given birth while your body readjusts can be tough on a new mother's self-confidence. Once you've been pregnant, it's common to feel as though your body is no longer your own, and you have no idea how to dress for this next phase of your life. Rest assured, you don't need to hang on to your stretchy jeans and maternity tops to feel comfortable during the first few months after giving birth; instead, now's the time to embrace your new shape and dress for comfort and style simultaneously. Apart from wearing postpartum girdles and eating healthier, there are other things you should consider doing to get your confidence back and be comfortable in whatever you want to wear. To help you get your groove back, here are six top tips for knowing what to wear post-partum.
Measure Yourself Properly
If you've never taken the time to properly measure yourself, this is the perfect opportunity. Using measurements to find clothing rather than relying on traditional sizing will help you find clothes that fit perfectly and flatter your figure. It may seem pointless to buy yourself new clothes if you expect your size and weight to change over the next few months, but treating yourself to a little retail therapy will help you feel more confident during your time as a new mother and maximize your comfort.
To find your unique clothing measurements, take a tape measure to four areas: your bust, your waist, your hips and your inseam. Your inseam (the distance between your thigh and ankle) will be less important during this time, unless you shrunk or grew taller during pregnancy! However, your bust waist and hips are likely to be different compared to your pre-baby body.
To measure yourself for new clothing, take a tape measure to your bust (the fullest part, usually from nipple to nipple), your waist (the smallest part above your belly and below your rib cage) and your hips (the fullest part, including your buttocks). You may wish to do this every few months as you navigate the post-partum phase, as your measurements are likely to change.
You can now use these measurements to shop for clothes online. It's also handy to take a copy of these measurements out with you in case you get stuck breastfeeding in a changing room and are unable to try anything on!
Opt for Specialty Clothing
Now you've taken the time to measure yourself, you may also want to see if you'd be better suited to specialty clothing. Are you below 5"4, for example? If so, you may be better off shopping in a petite clothing store, even if you have a fuller figure. Specially designed petite clothing has shorter hemlines and narrower shoulders than regular sizes, so it may help to flatter your frame.
Similarly, if you're over 5"8, you might find that a clothing store dedicated to tall women might be able to offer you more selection than your usual high-street haunts. You'd be surprised how much more confident properly fitted clothing can make you feel. 
Find Some Comfortable Flats
Now you're a mother, you'll probably have banished your heels to the back of your wardrobe, reserved for date nights and drinks with friends. You don't have to opt for unflattering footwear in their place, however, despite that comfort should be your number one priority. You can find fashionable shoes that are still comfortable, but you may need to invest in a long-lasting pair that will stand the test of time (and lots of trips out with the stroller).
Now that you're a mother, you're going to be spending a lot of time on your feet, so it's important to find shoes that fit properly and offer optimum comfort. Again, if your feet are particularly small or wide, you can find specialty shoe stores that will cater to your needs. Pretty Small Shoes is perfect for petite women who don't want to compromise on elegance when it comes to their footwear.
Opt for Oversized Shirts
Oversized shirts are great for the post-partum period for a number of reasons. Not only do they hide "the other belly" (the stomach pouch you're left with after your baby has been born and your bump is no more), they're also easy to unbutton when you're breastfeeding. Luckily, oversized flannel and pinstriped shirts are in fashion at the moment, so you can stay on trend during your maternity leave.
Know Your New Size
Many women feel self-conscious about being weighed after having a baby, so don't feel pressured to hop on the scales. However, you may be surprised at how many pounds you've lost in water weight, and knowing the number on the scale will help you find clothing to fit and flatter your new shape. It doesn't matter how much weight you gained during pregnancy or how long it takes you to drop the extra pounds. What matters most is that you and your baby are happy and healthy, so learn to love your new figure and embrace those womanly curves as part of the package.
Repurpose Your Maternity Gear
Wearing your maternity clothes after giving birth can make you feel slightly strange, but you don't want those super-stretchy garments to waste. Any new mother will tell you that it takes a while for the pregnancy bump to return to normal once the gestation period is over, so you will want to avoid tight-fitting underwear, pants and shirts for the first few weeks or months following your new arrival.
The best tip here is to buy yourself stylish maternity clothing from the off that you just can't bear to part with, but not all of us feel inspired by the garments we've been wearing non-stop for the past nine months. Repurpose your maternity clothes where possible, and don't be afraid to rock your old sweatpants for those first few weeks.
Caring for a newborn is hard, and some mornings it will be a miracle if you managed to get dressed at all. Set your expectations low, and wear clothing that makes you feel fresh and comfortable. Ideally, put on something you won't mind unexpected guests catching you in!