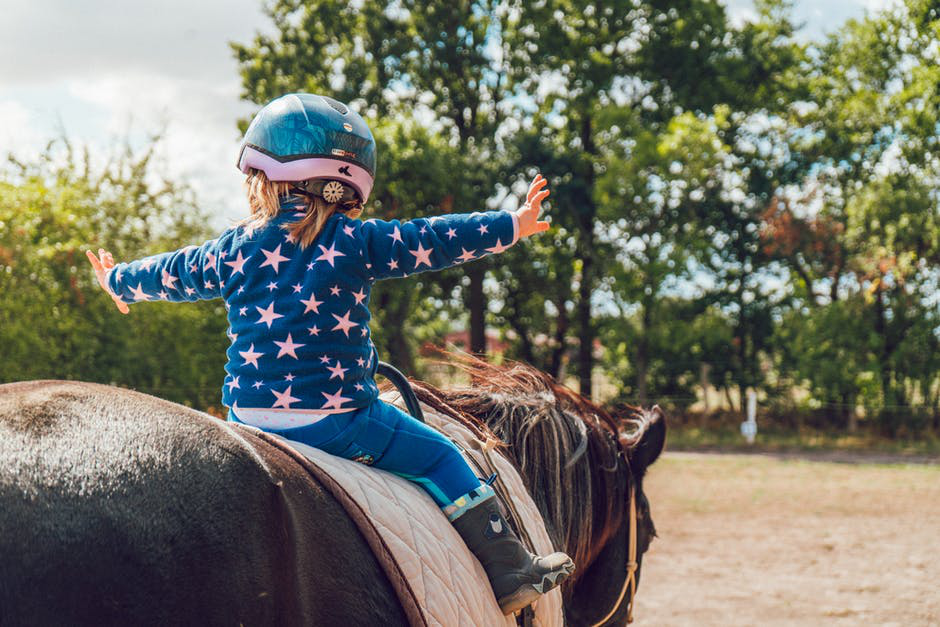 Around 7 million Americans go horseback riding every year.
Horseback riding has many advantages for kids from boosting self-confidence to being a fantastic form of exercise.
If you're unsure how encourage horseback riding lessons for kids, you've come to the right place. Here's everything you need to know.
Benefits of Horseback Riding
There are many advantages of horseback riding for children. Horseback riding introduces children to many areas of life like dealing with fear. They also have these benefits, for example:
Improves Health and Fitness
Horseback riding is brilliant exercise as it keeps children activewhile socializing with their friends.
Riding a horse requires coordination, strength and stamina, crucial for children's development.
Boosts Confidence 
Caring for a horse and horseback riding teaches children new skills as they learn how to care for, groom, and muck horses out. This will improve their confidence around large animals and help form a strong bond with their new friend.
Horseback riding also teaches children responsibility and to put others before themselves. Children will also develop better social skills once they're part of the riding community which is a crucial life-long lesson.
How to Get Your Child Interested 
There are many ways to get your child interested in horseback riding. And once they have a taste, they can tell whether it's a long-term passion. Here's how to do it, for example:
Book Lessons
The best way to encourage horseback riding for kids is by searching online or asking around for lesson barns or instructors around your area.
Before booking any lessons, visit the stables to ensure they're in good condition. There should be a fenced riding arena for children's horseback riding lessons and horses suitable for beginners.
There must be high-quality horseback riding gear for kids and the horses must appear healthy. Watch lessons to see the instructor's style, whether they emphasize safety, and clearly explain instructions.
Then, book a trial lesson so your little one meets the horses and if they enjoy it.
Try Horseback Riding On Vacation
Go horseback riding as a family when you're on vacation. Your child will learn the basics about horseback riding and it's a non-committal way for your child to try it. Plus, children can try horseback riding on various terrain like on the beach.
Visit a "Schooling Show" Day
Encourage horseback riding for children by visiting a schooling show or play day where children enter the competition on school horses.
Beginners will discover horseback riding gear for children and can enter a walking or trot class so they get a feel for horseback riding.
That's How to Inspire Horseback Riding Lessons For Kids
Now you know how to get horseback riding lessons for kids.
Lessons let your child meet the instructor, learn more about the stables, and try horseback riding. Book a trial so your little one can decide whether they want to continue horseback riding.
Did you find this article helpful? If so, check out our articles on everything from Fashion to Beauty.