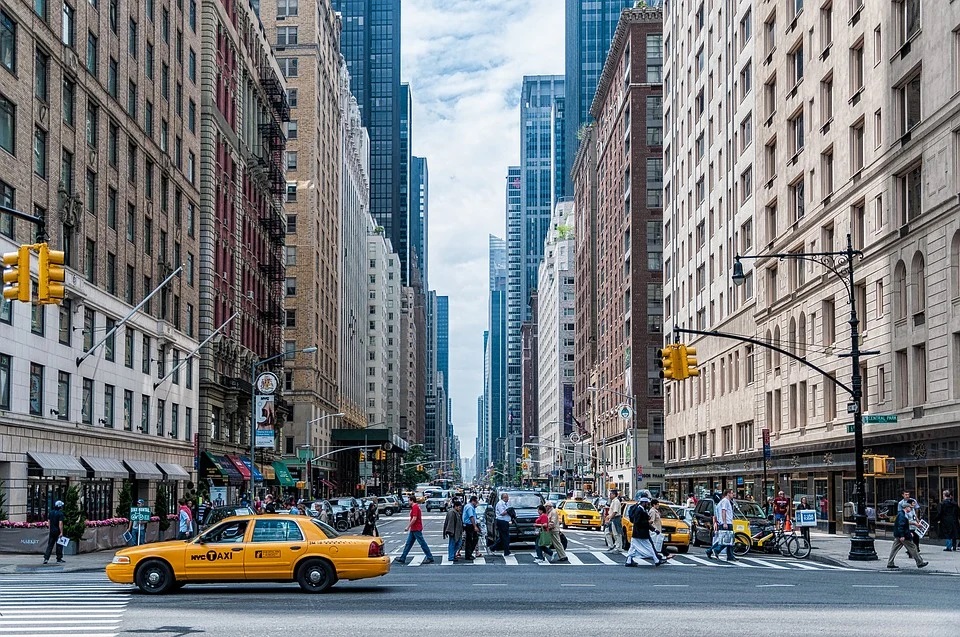 New York City has always been the heart of the US. Or is there anyone who goes to the United Stated and just comes back without visiting this amazing city? Well, if you haven't, then you're missing on a lot. But it's not too late as you can still take a trip to New York City and see what it has to offer in terms of tourists' attraction, shopping, transport, facilities, and all the good things a city of such a statue ought to offer.
Your adventure to the amazing city starts right from flight time. A trip to New York City is the most luxurious one thanks to the world-class flight amenities and friendly attendants. Do you want to know more about this? Click here for more flight details of Cathay Pacific as you prepare to take your trip to one of the greatest vacations of your life. And yes! We're not forgetting to give you a list of those amazing things you can do once your plane lands in New York City. Have a look!
1. Brooklyn Bridge Park
Brooklyn Bridge Park marks one of the famous tourist attractions to visit when you make a trip to New York City. Bridge Park is established on an 85-acre piece of land. This makes it able to accommodate essential events, including, wedding ceremonies, church crusades, and graduation ceremonies. If you're not here for any of those, then you can tour the Empire Fulton Ferry section. This is where you get beautiful sceneries such as scrappers.
Mentionable, a trip in Brooklyn Bridge Park is not complete without experiencing the open-air summertime events such as Outdoor yoga, Pilate's classes, and live dance parties in the hilly places of the Brooklyn Bridge Park. This will make your New York City Tour a memorable one.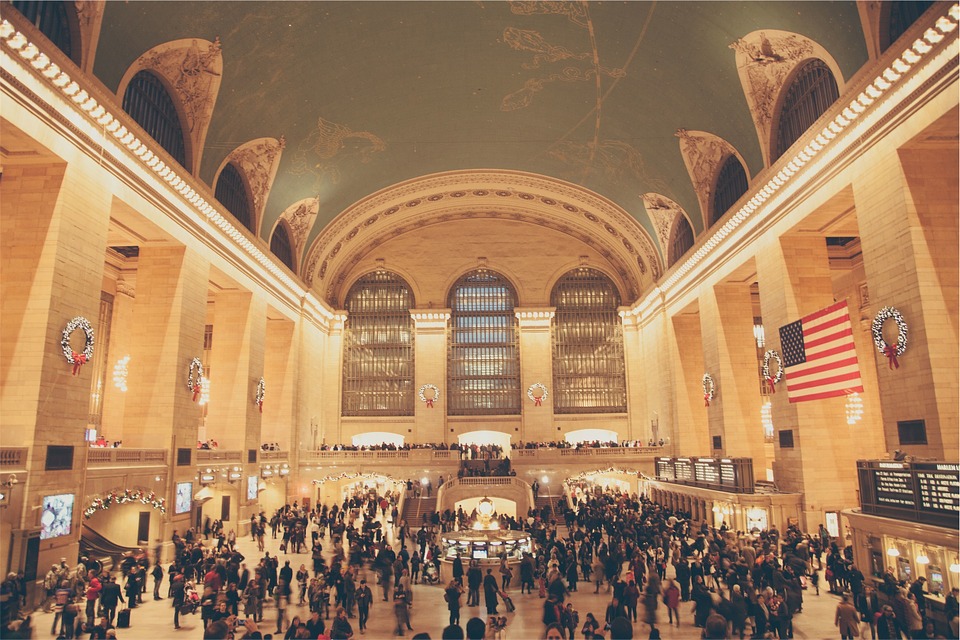 2. Grand Central Terminal
Grand Central Terminal is beautiful scenery found in the center of New York City. It is made of adorned beautiful Tennessee-marble floors, with counters made of beautiful Italian- marbles. The entire Grand Central Terminal is artistically designed to attract tourists from different parts of the world so you must expect to meet people from all walks of life here.
You will love the Grand Central Terminal not only for its aesthetic appeal but also the fact that it's going to make your stay here very comfortable. The place boasts of secure accommodations, restaurants, and bars, football hall, among other things that money can buy.
3. American Museum of Natural History
This is one of the oldest Museums in New York City whose establishment dates back to 1869. The Museum can hold about 34 million artifacts. It features all the discoveries well preserved for several decades. Some of them include the menacing dinosaur skeletons, Rose Center for Earth, and space like cutting edges planetarium.
Plan to visit the American Museum of Natural History during October every year because this is the time that it's considered a butterfly conservatory month from the rest of the world. At this time, all butterfly lovers come together, and you can't miss being one of them.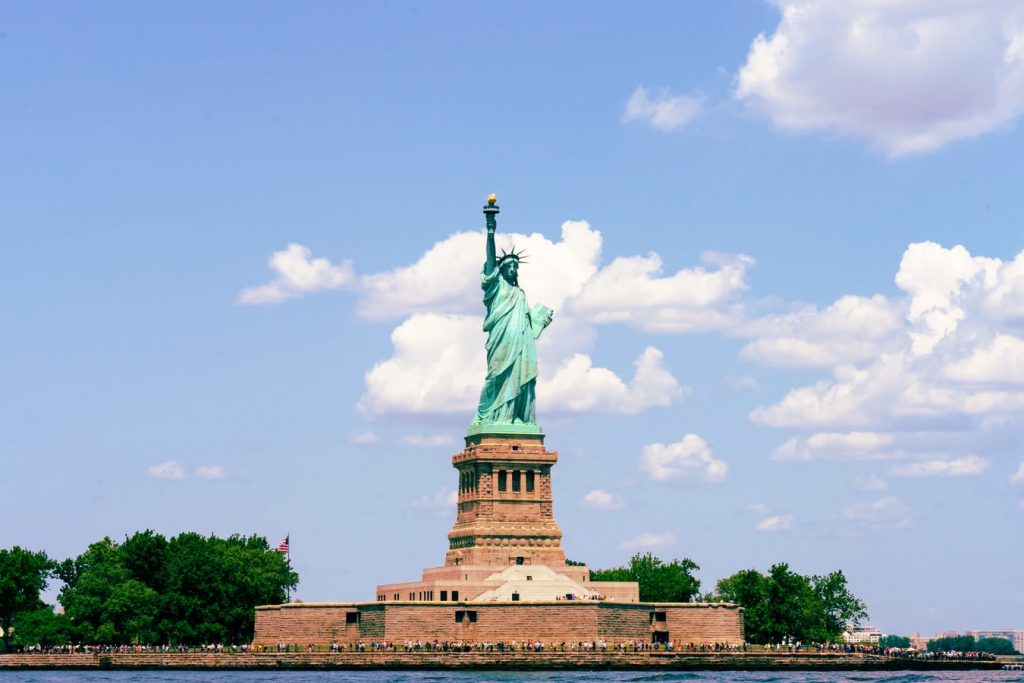 4. Statue of Liberty
Lady Liberty Statue already makes you feel like you're in one of the best places thanks to its name. New York City itself is proud of this place because it's one of the biggest sources of revenue thanks to the huge number of tourists that come here every year. Because of the huge number, make sure you reserve tickets online about six months earlier before the actual visit.
The main attraction point of the Liberty Statue is the fact that it marks the symbol of freedom shared between the USA and France. One of the French Sculptors known as Frederic Auguste spends most of his time designing the site. Learn more about the history of the Statue of Liberty when you visit.
5. Radio City Music Hall
Radio City Music Hall is an excellent place to visit as a couple because everything about it just spells romance. It hosts different shows, live music bands, comedies, and even live actors all coming together to ensure you enjoy your time. The hall is spacious enough to ensure nobody is locked outside during the entertainment, but you still have to buy tickets early to book your seats.
Radio City Music Hall is in close proximity to hotels and lounges that do not only provide decent accommodation but delicacies to quench your hunger. Your vacation in New York City is not complete without having a dance in the Radio City Music Hall.
6. Green-Wood Cemetery
If the word cemetery sends some chills to you, then you'll be amazed to realize that a cemetery is one of the best tourist attraction points in New York City. The Green-Wood Cemetery was founded in 1838 as one of the leading rural cemeteries. This tourist attraction was laid on 478 acres of land, with more than 700 species of trees.
The main attractions here are the unique tombs, mausoleums, lakes, and amazing patches of forests. The place is well known for the burial of one of the famous persons known as Hessian troops during the fight on the island.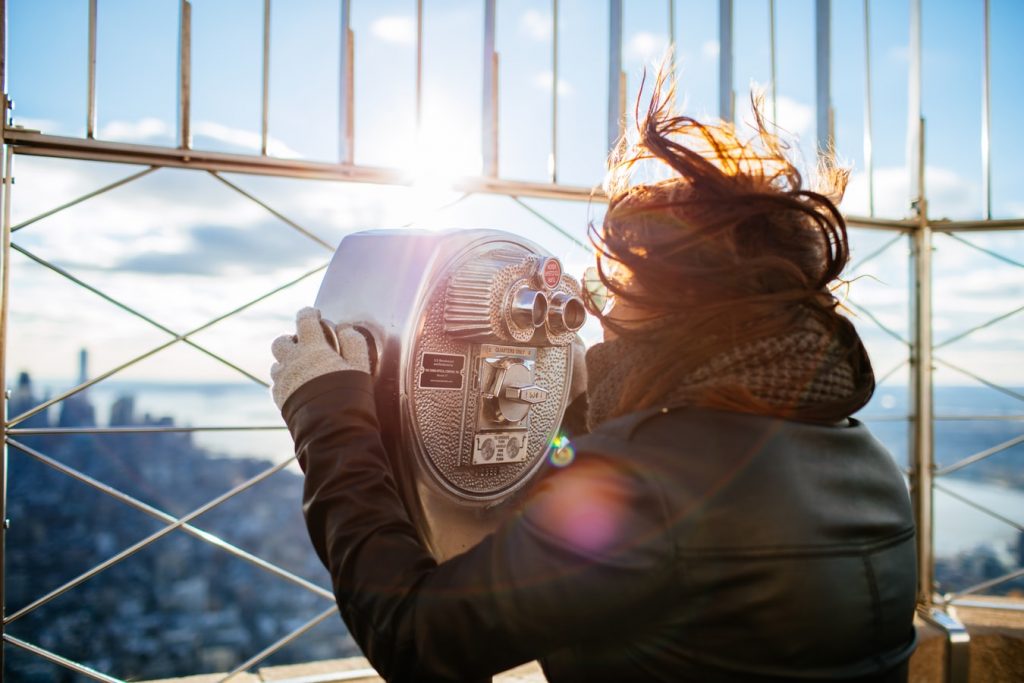 7. Explore the Empire State Building
Take a walk to some incredible landmarks in the city. Empire State Building is one of the most photographic skyscrapers. It's also one of the tallest buildings found when you visit New York City. It is marked with an 86th-floor outdoor deck and 102nd-floor indoor deck.
The building itself is built in pure limestone material, making it more attractive from a distance.
You're allowed to take snapshots from every angle, depending on your preferred choice; hence you have the greatest memories to take home.
8. Brooklyn Music Academy
This is the place to learn more about music for those upcoming artists or just those who find pleasure in singing for fun. It was founded in the year 186 under the influence of the first music performers in the area. The place is excellent, spacious and able to host a wide range of innovative work such as dance, music, cinema, theater, comedies, among others.
In Brooklyn Music Academy, children are not left behind; they have their separate place to carry out kids' shows. This provides tremendous benefits for both kids and adults. For the artistic family visiting New York City, Brooklyn music Academy is the place for adventure.