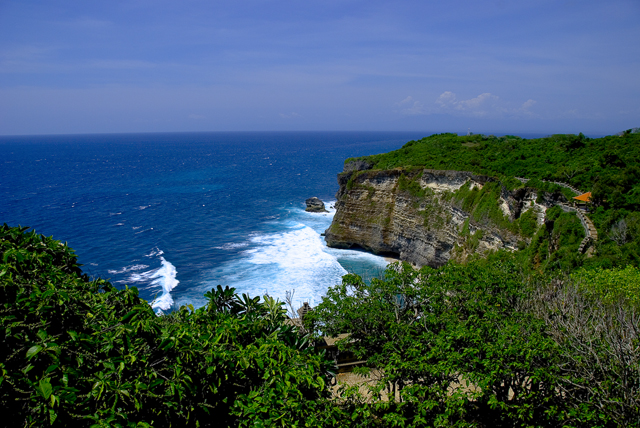 Bali is a stunning spot to go and visit when you're looking for somewhere pretty to go on your next vacation. There is literally something for everyone here – whether you're after somewhere to chill out, somewhere to party or somewhere to relax and to 'find yourself.' Increasingly, tourists are choosing Bali as the perfect location for their holidays – and if you're still wondering if Bali is the right spot for you – STOP. Take a look at Travezl for their best times to visit Bali and where to go. You're sure to be thoroughly excited about the options available to you once you take a look at what's out there.
That said, once you've outlined your itinerary and are midway through your travels, you might just tire of the frantic pace. One too many touts trying to sell you the same old stuff, one too many drunk tourists and you might just need a bit of a break from the madness of it all. That's where these hidden travel gems will come in very handy for you.
Learn how to surf in Canggu
While the packed beaches of Kuta may very well send you crazy, there's a beach strip not too far beyond the madness that will surely make you exhale in relief at the welcome change. The beaches of Canggu are – while slightly crowded at times – not as bad as some of the others in the Bali strip and offer surfing lessons to get you pumping. Pick a hostel to stay in that's not too far away from the beaches, hire a scooter and set off to the sandy shores. There are plenty of beach bars around which will provide the perfect backdrop against which to watch a glorious sunset. Enjoy the best of Bali – but without the crazy crowds.
Head to Tanah Lot Temple
This glorious site is perched on the edge of the sea and is well worth a visit if you want a break from the hustle and bustle. Grab a scooter or take a taxi out to the spot and take a relaxing walk around the grounds of this stunning spot. Watch the waves as they crash over the edges of this temple complex. Take your time, but don't bother getting anything to eat here – the food is average at best and heavily geared towards tourists. Not really worth your time.
Explore Mount Batur for sunrise
Set off on the trek to the summit of this mountain before the sun has risen (which means that yes, it'll be dark) and then reach the top of the crater to summit at daybreak. This truly magical sight is well worth the early morning wake up call, with the reflected sky and amazing colours in Lake Batur as your visual reward for the experience.
Go rafting on the Ayung River
With Bali surrounded by ocean, it's perfectly reasonable to think that the vast majority of people will be surfing. This is true. But – once you've had your fill of surfing (or once you're too sunburned to go on) you might want to do something a little bit different. That's where white water rafting comes into it! Take a trip down this river through rice paddies, past villages and temples and experience a different perspective on life here.
Ride around Ubud
Grab yourself a bicycle and set off on the dusty back roads of Ubud for a true 'off the beaten path' adventure. It'll put your mind into chill out mode faster than you can say Eat, Pray, Love.
Now go forth – explore Bali and enjoy the delights that this beautiful country has to offer.