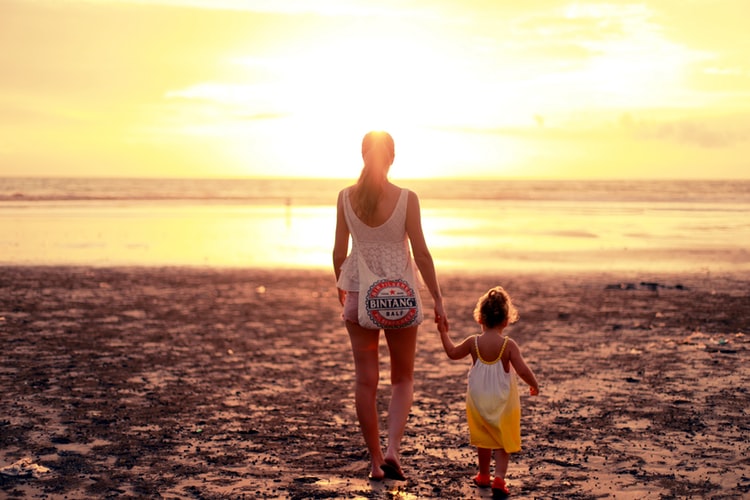 You've decided to get the kids together and head to the beach for a much-needed vacation. This is your first time taking the kids to the beach, so you've done your research and know what to carry with you. Now, all that's left is figuring out what you should pack for yourself.
You're going to need essentials for yourself and probably some essentials for the family that you didn't think of. Read on below for what you should pack to go on that beach vacation.
Waterproof Makeup
While you're going to be spending the majority of your vacation lounging on the beach, you're still going to want to look your best. Do that by packing waterproof makeup in a little bag and tucking it into your suitcase for later use. From colored mascara for those nights on the boardwalk to concealer for those days by the pool, you'll want everything to be waterproof and light.
A Couple of Swimsuits
You're going to the beach, so you already know that you're going to need a swimsuit. It's best to carry a couple of swimsuits for each member of the family. For one thing, no one wants to slip back into a wet swimsuit that's caked with sand, and you don't want to spend your whole vacation washing swimsuits every time the family heads to the beach. Pack a couple of swimsuits for each of you, so you don't have to do laundry as much.
Coverups
A good coverup is necessary for a day at the beach. Make sure you carry one for each member of the family. Not only are coverups super cute, but they also protect you and your family from the harsh rays of the sun and from being a lobster when the day is done. It's also important to note that some beaches won't allow you on the beach without a coverup so you want to be prepared.
Change of Clothes
If you're just going for the day, you'll want to bring a change of clothes for everyone. If it's a week's vacation or a weekend, then pack enough clothes to get you through. You don't want to spend all of your time at the hotel's laundry, so plan accordingly.
A Fully-Stocked Kindle/Books
While you're sure to have fun at the beach, there's nothing like relaxing with a good book or a fully-stocked Kindle. Check out the bestseller list before you leave, stock up, and enjoy the relaxation on the beach by reading one of your favorite authors. After all, what are beach vacations for, but to read all the best beach novels you need to catch up on?
Plenty of Sunscreen and First-Aid
The sun's rays can be a killer, and that's been scientifically proven. Besides, you don't want to spend the majority of your vacation stuck in the hotel room too burnt to get out in the sun. Bring along plenty of sunscreen for the entire family to avoid burning. The same thing can be said for carrying first-aid stuff with you. You want plenty of band-aids, soothing aloe sprays, and Tylenol just in case a day in the sun is too much for one of you.
Toys for the Kids
Don't forget to scoop up some shovels, buckets, and other beach necessities for the kids to play with. The beach is fun for kids to begin with, but add in a bucket and a shovel to scoop up and play in the sand, and they'll be happy for hours on end.
These are just a few of the items you should pack when heading out on a beach vacation. Remember, sunscreen is key and please be careful out there.