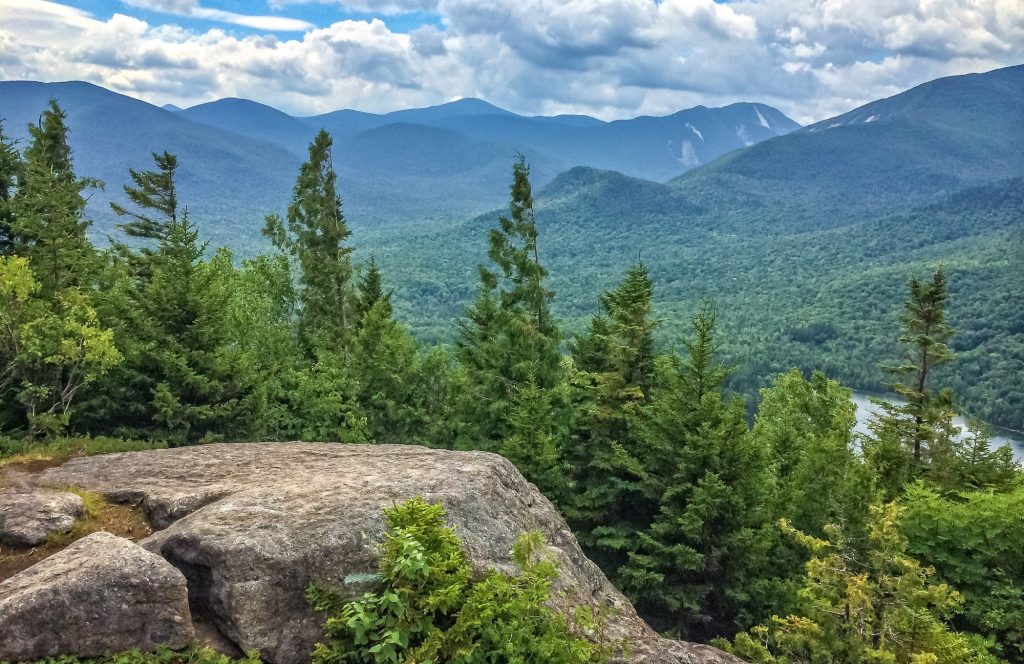 When most people think of mountain getaways, they think of famous destinations, such as the Appalachian Mountains or the Blue Ridge Mountains. However, upstate New York features an incredible and often overlooked mountain range: the Adirondacks.
With over 6.1 million acres of land included in the Adirondack Park, the things you can see are almost limitless. But if it's your first time going there, what can you expect out of the trip?
Keep reading to learn all about what makes the Adirondack Mountains so great, as well as how you can go about planning a trip there.
Where in the World Are the Adirondack Mountains?
If you've never been to New York before, it's important to first clear something up. In addition to being a city, New York is also a state – and a big state at that.
From cities like Buffalo and Rochester to small towns like Greece and Malone, around 20 million people call the Empire State home. Residents of the state are proud of their heritage, and consider New Yorkers to be an entirely different species.
The Adirondack Park is in upstate New York, well out of the City, and takes up much of the space of northern New York. Canada borders the mountain range to the west, and Vermont to the east.
When you first get to the Adirondacks, the lack of large cities and towns may surprise you. But that's part of the charm! Lake Placid, Lake George, and Saranac Lake are the population "hubs" of the region.
Country Road, Take Me Home: How to Get There
Regardless of which direction you're coming from, you'll find the Adirondacks to be accessible and easy to get to. In fact, 60 million people across the United States can get there within a day's drive.
If you are coming by car, Interstate 87 and 81 runs right through the park. This makes the park easy and cheap to visit, especially if you're coming from nearby locations, such as Boston, New York City, or Quebec.
If you don't own a car, there are many other public transportation options to take advantage of. Train service runs all year from Penn Station and offers service all the way to Montreal. You can also hop on an Adirondack Trailways or Greyhound bus.
If you're coming from far away, the Adirondacks have three airports to help you get in. For additional flight options, you can also fly to the larger nearby airports of Burlington or Albany.
The Best Time to Visit
Being a place of high elevation in Northern New York State means that the Adirondacks experience a wide variety of weather patterns. Winters are freezing, snow-filled, and long. On the other hand, summers can be short but hot and humid.
Such a variety of weather means that you'll have plenty of things to do throughout the year. If you're a fan of winter sports and activities, you'll have many to enjoy. Snowing, skiing and sledding are some of the many popular ones.
If an average temperature of 3 degrees Fahrenheit in January doesn't sound appealing, then spring or fall can be great times to find a balance between cold and heat. Fall also lets you see an unimaginable amount of golden, orange, and red leaves.
In the end, deciding when to visit the Adirondacks depends on what you want to see and do, as well as what types of weather you can handle.
Find a Home Away From Home
As the Adirondacks spill across much of northern New York State, you'll have many different housing options and locations to choose from. These can range from budget bed and breakfasts to luxurious, 5-star lodges.
As mentioned, most people in the Adirondacks live near Lake Placid, Lake George, or Saranac Lake. This means that the majority of the places to stay will be are in these areas. Staying in a hotel there will let you experience small-town charm with scenic mountain vistas.
Renting your own home can also be a great option, especially for groups of people. A rental home gives you extra privacy, space, and the freedom to enjoy the normal amenities of a house, such as a kitchen. To view some great options, check out these weekend getaways.
Outdoor Activities Galore
Whether you're someone who enjoys being in a big city or comes from a tiny town in rural America, you can find an activity you enjoy in the Adirondacks. Many of the things you can do involve taking advantage of the unrivaled natural elements.
Many of the mountains in the park have miles worth of hiking trails. These range from easy walks to intense paths. As if the sense of accomplishment wasn't enough, you'll get to enjoy views that take your breath away once you make it to the top of each mountain.
As the region contains dozens of lakes, you can also try out kayaking or canoeing if you haven't before. There's nothing more magical than spending a day on the water, then making your way back to shore to watch the stars over the woods at night.
If you're an animal lover, you'll love the huge variety of animals that you can see. From predators such as bears, coyotes, and mountain lions, to beavers, turtles, and moose, it's safe to say that the park is a wildlife haven.
Make Your Dream Mountain Vacation a Reality
Located just a few hours north of New York City, many people overlook the Adirondack Mountains. But as this guide explains, they offer so much for visitors to see and do. Plan a trip there today, and give yourself the quiet escape to nature that you need.
Are you ready to get started planning your dream mountain vacation? Before you go and start packing, take a moment to check out some of our many other articles for more guides and tips.