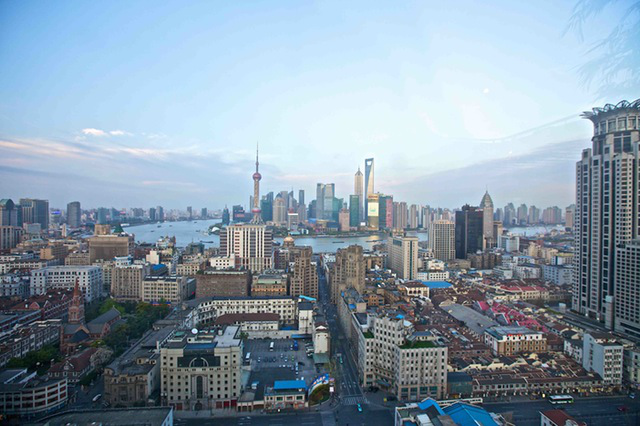 Have you noticed that the new trend of travel and tourism is to book from an online travel service?  While I'm not entirely sure about the reason why travellers prefer booking tours online versus booking locally, as a busy mom, I think it's less stressful to do everything from the comfort of your home. With your work schedule and your family, do you really want to run another place to plan what is supposed to be your relaxing vacation?
If you're planning a holiday to China with your family, here are the top reasons for booking with a travel specialist:
A China tour company provides you with a wealth of information, especially for first time travellers.New travellers often feel overwhelmed going to a new country especially when they're with their kids so having someone guide them through the process, as well as show different landmarks throughout the country eases their stress. Some tour companies provide their clients with a tour guide book so they can get familiar with their favourites.
A China tour company allows your family to experience exclusive private tours to a multitude of locations, and not just the cookie cutter tours some places offer.  Your family can pick anything from China city tours, Tibet tours, or even seeing some off the beaten path sites. You can book these and other epic China tours only at The China Travel Company.
They provide you with inside travel knowledge.  The experts have travelled to all of the destinations on their site, so they can provide personal travel tips to you, based on you and your family's preferences.  They take the chaos out of planning by suggesting certain attractions, hotels, and cities; and then booking the entire tour.
They work with you to get you and your family the best deals possible with the highest possible quality. While you may see discounts online, you don't have inside knowledge or relationships with vendors like they do.  Whether it's just you or your husband or the entire family, they know how to find discounted rates at attractions or restaurant coupons, as well as how to upgrade hotel accommodations for special occasions.
A travel specialist will work with you if you need to change your itinerary if they can, though that may not always be possible. However, these professionals work hard to keep their clients happy and will try to accommodate you, including rebooking your family's tours if necessary.
They can direct you to the correct websites you'll need to get the updated information for passports and visas. While this is your responsibility, they can offer resources for finding the information.
Choosing the right China travel specialist really helps as they would pay more attention to helping your family than rushing to quickly book another sale. Pay attention to their customer service skills and how willing they are to assist you. As a bonus, try to find one that is open 24 hours a day so they'll always be able to help you plan your family's next China holiday, no matter where you reside.