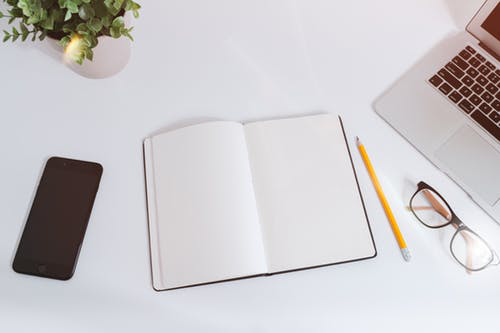 Image Source
The COVID-19 pandemic has transformed the lives of hundreds of thousands of people across the globe. The epidemic has forced people to rethink their routine tasks and changed the course of their daily activities. The COVID-19 continues to spread at an alarming rate, and the situation is evolving by the day. The spread has had grave effects on the economy worldwide and compelled businesses to change their practices. Industries are struggling hard to cope up with the situation and have resumed working in some areas to have some semblance of normalcy.
Social distancing, travel bans, lockdown, and a ban on large gatherings have shifted traditional working to work-from-home. Firms have integrated technology to keep their businesses afloat. Businesses have turned to digital tools to pick up their work and generate revenue. Many employees do not have sufficient knowledge of technology and find themselves at a loss about how to perform their office work from home. Below we are listing down some gadgets that will make your transition to work-from-home smooth and seamless.
1. Robust Wi-Fi
A secure Wi-Fi connection is the foremost thing that you will need to work from your home. Weak Wi-Fi interrupts the flow and slows down your performance. Invest in a service provider that has a reputation for providing stable connection so that you will not have to suffer from the sudden slowdowns of the Internet. Businesses require you to stay connected to other employees, and a secure connection enables you to send and receive messages in an instant. Online meetings, monetary transactions, sending and receiving emails all need a stable connection to be productive.
2. Headphones
Every business runs on communication, and when there is a disruption, the company suffers. COVID-19 has changed the way employees used to meet and greet, now they are all confined in their homes. Headphones are vital for online communication as it helps in canceling the noise from the outside world so that listener can focus well. They improve the concentration span and enables listeners to focus on the task at hand. Earplugs are comfortable on skin and ears, wearing them for longer duration does not wear one down.  Due to the COVID-19 pandemic, it's challenging to visit a retail store to purchase one, so it's better to opt for an online store to find quality online earplugs that will make your work easy. Earplugs are beneficial as they keep you hands-free since you can take notes while listening to the instructions online.
3. Desk and Chair
Most people find working from home difficult because of the absence of an office environment. While it is not possible to recreate the exact atmosphere but you can bring some appearance of office at home. Work-from-home means sitting in one spot for a longer duration. A comfortable chair and ergonomic desk will help in creating a small office in your home. A designated area with a chair and table can be your little workplace from home.
4. Web Camera
Video conference is accessible to anyone having a web camera. Employees need to discuss several matters together, and a web camera allows them to observe the facial expression and body language while sitting miles apart. Besides, switching on the web camera means dressing up in formal clothes, which helps in creating a mood of work.
5. Firewall
Information and privacy are of vital importance in the business world. The firewall network security system keeps the computer safe by preventing unauthorized access from unknown networks. Organizations generally have either a hardware or software or a combination of both to keep their data secure. While working from home, experts highly recommend a firewall installation so that you can work without putting your firm's information at risk.
6. Mouse and Keyboard
Usually, people possess a laptop and feel they do not need to purchase a separate keyboard or a mouse. That may be true when you need to use your laptop only in your leisure time at home, but when you spend more than 8 hours straight working on it, chances are you will want to change your posture often. An external keyboard and mouse give you the flexibility to move around while doing your thing on a laptop. Besides, it increases productivity and enables you to work from a distance, which prevents straining your eyes.
7. Backup Internet Service
None of those previously mentioned gear will be of any use if your Internet crawls. The mode work-from-home has become possible because of the blessings of the Internet. The Internet may start crippling at times or comes to a complete halt, and when you are working, you cannot leave things to chance as it may lead to financial loss. A secondary Internet connection comes like a guardian angel in these situations. The corporate world has to go on, and it will not stop because your Internet was slow.. Having a backup Internet connection enables you to pick up right from where you left when your existing connection starts showing issues.
Conclusion
The outbreak of COVID-19 has shaken up the businesses and changed their behavior on a massive scale. The companies who have adapted to work-from-home are managing to survive in this epidemic. Advancement in technology has acted as a savior. This black swan has forced employees to work-from-home, and for that, they need certain items to perform their tasks. Computer and Internet connection are of vital importance, among others, to keep the workflow smooth.