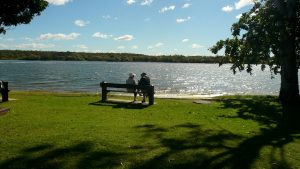 Whilst most people think that dating is an activity for the younger of us, the truth is that there are many of people who are single in their later years. This can be because we never found the right person, but also some of us might have faced some hardships such as a divorce or even the loss of our partner. But just because we are single in our 50's doesn't mean that we have to remain that way, especially now that the internet has so much to offer within the dating world.
Mature dating sites?
The first thing to know is that there exist many different types of dating websites covering many different dating niches, one of those being mature dating. For those who are unfamiliar with the concept, mature dating focuses on people in their older years. It is the best option if you are looking to meet singles over 50 years old, and is certainly a better option than using general dating websites. The reason behind this is that if you are in your mature years, then mature dating sites will put you in touch with people of your age who have a whole lot more in common with you. Dating works best with like-minded people as you will face less rejection, which is something everyone tries to avoid.
How to use dating sites
Most dating sites will allow you to create an online profile and let you browse their members for free, so you won't need to spend anything to get yourself familiar with the basics of using such website. Of course free subscription means that you will only have access to a limited amount of the website's functionalities, so you might not be able to send out messages just yet, but at least it gives you the opportunity to get comfortable with how things work.
How to create a basic dating profile
The best thing to do is to be honest, there is no point lying about yourself as people will most likely find out once they meet up with you. Lying might be a bit of a strong word, but the idea behind creating a profile is to describe yourself as truthfully as possible. So you can talk about who you are, what you enjoy doing in life and most importantly what you expect from a relationship, that way you are more likely to have like-minded people responding back to you profile.
Of course you might want to sound a bit confident and you will want to try talking about your positives more than your negatives as it will make you more attractive, but ultimately stay faithful to yourself and don't write something that is out of character. The same honesty should be reflected in the picture you decide to use for your profile: try to use a recent photo, it doesn't need to be a professional picture and should not be modified, just a good picture of you on a good day. So remember, just take your time, be as true to yourself as you can be and who knows, you might just find that special someone!