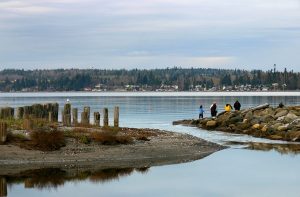 A break in the monotony of the calendar week has finally come and a long weekend is in your immediate future. However, before heading to a remote destination you need to double check as to whether you're well prepared to get away stress free. Cross your t's, dot your i's, and mind the following pointers for planning.
Create a Checklist
Use an Excel sheet to create a checklist. Note all the things that must be done before leaving such as packing, finding a dog sitter, having the mail stopped, etc. To add another layer, create alerts in your smartphone to have tasks done. That way, you'll have plenty of time to do all the things on the checklist and address all the necessities.
Research Destinations
You may have heard enough about a destination to pique your curiosity, but how much do you really know about the place? Spend time researching if it is family friendly, what there is to do at night, and what the weather is like during particular times of year. Read online forums to get opinions and learn what people like and dislike about the destination.
Read Reviews
Whether you're planning on booking a hotel room or renting a private home or apartment, read online reviews from prior occupants. It's a great way to get gain a better sense of reality. Otherwise, you'll be met with a barrage of slanted ad copy that makes the intended lodging sound like the greatest place to stay.
Pack Appropriately
Packing correctly is a fine balance of identifying the essentials and leaving excess clothes and belongings at home. That's equally true for moms, dads, and children of all ages. To lessen the baggage charges related to a flight, encourage family members to pack light enough to get all essentials into a carry-on bag. Excess items can be placed in a shared larger bag. That way, even if the baggage is delayed or the suitcase is sent to the wrong place, all members will have their essentials with them.
Stay Healthy
Aside from controlling your diet, you may be concerned about being healthy in relation to exercise. Vacation activities, such as fishing, are entertaining but are not highly active. Your Haywire twist tool will help you catch fish but won't do a lot to burn calories. Take along a yoga mat, exercise bands, jogging sneakers, and other possessions that will allow for high-intensity exercise while on vacation.
Plan Meals
Sure, part of the fun of going on vacation is eating local foods and figuring out where to go. However, it often leads to a poor diet or excessive costs. Rather than rely on luck and spontaneity, plan your meals before you leave. Just like the hotel and lodgings, you can research restaurants and plan on attending a couple during the vacation. Otherwise, visit local markets once you get there and stock-up on groceries. It's not as fun as eating out, but you can control portions, calories, and expenses a lot better that way.
Kerry Shaw enjoys going away as a family, even if it's just across the border to the next state. She is a keen blogger and loves blogging about family life once the kids are in bed and she has some peace at last!