Are you looking for brand-name, mid century modern furniture? Designing a living room is the most joyful part of furnishing a home for most people. This article will present you with a simple, easy-to-assemble sitting area that will please most tastes and styles. These furnishings will never go out of style because they've captivated homeowners worldwide for nearly a century. If your knowledge about furniture doesn't exceed matching colors and styles, allow us to introduce 'organic' style furniture that fascinates with both contour and functionality. If you're looking for the right pieces to furnish your living room, here's our suggestion:
The Noguchi Freeform Sofa and Ottoman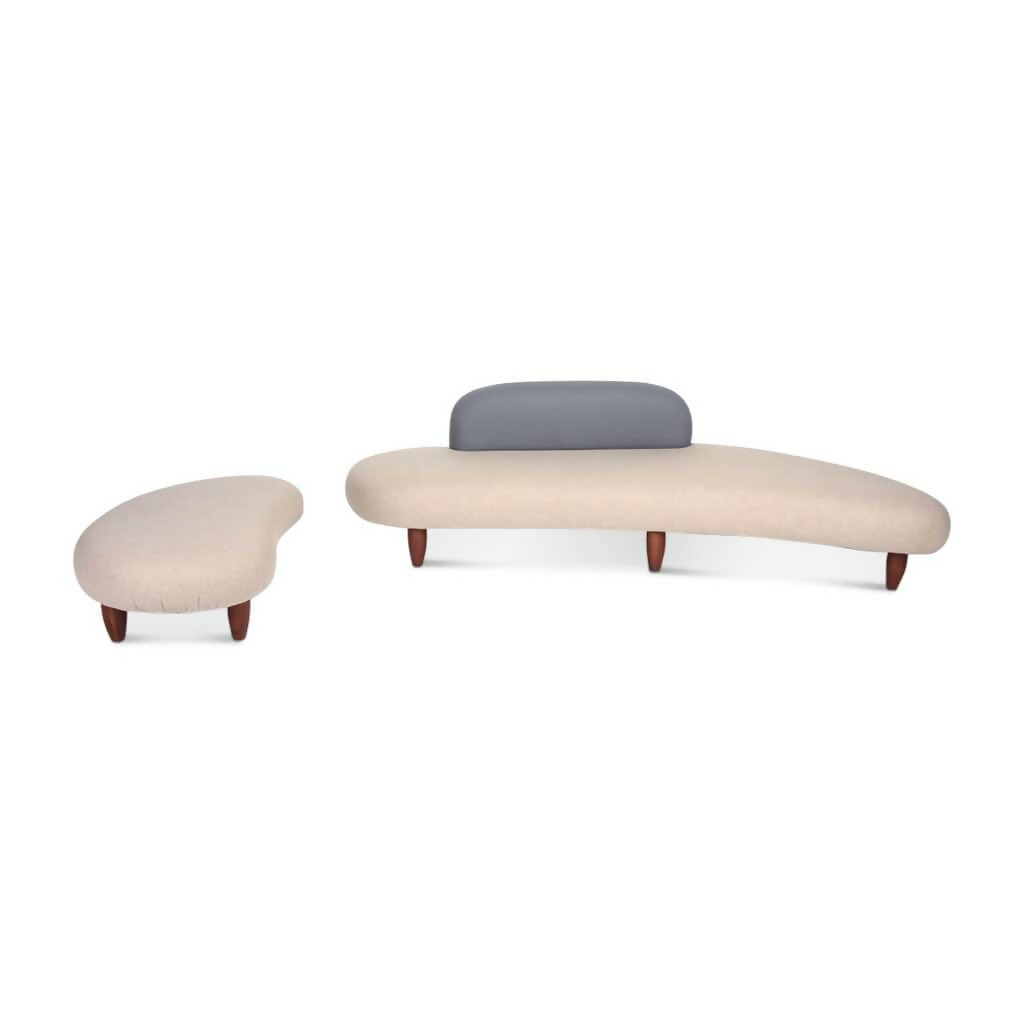 The Noguchi Freeform Sofa and Ottoman is a classic example of evergreen mid-century modern furniture. While design originates in 1948, it appears as more modern than ever. The organic shape of the sofa blurs the line between functional design and an art piece, all packed in a compact form that will fit into any home. Whether your aesthetic is simplistic and modern, or traditional and rustic, this sofa won't fail to impress. Regardless of the color, you choose to fit into the theme of your home, it will gently stand out and call to relax and socialize. Furthermore, the soft, cushiony design of the sofa is made to relax your back and body, providing nothing shorter than a premium comfort experience.
The Egg Chair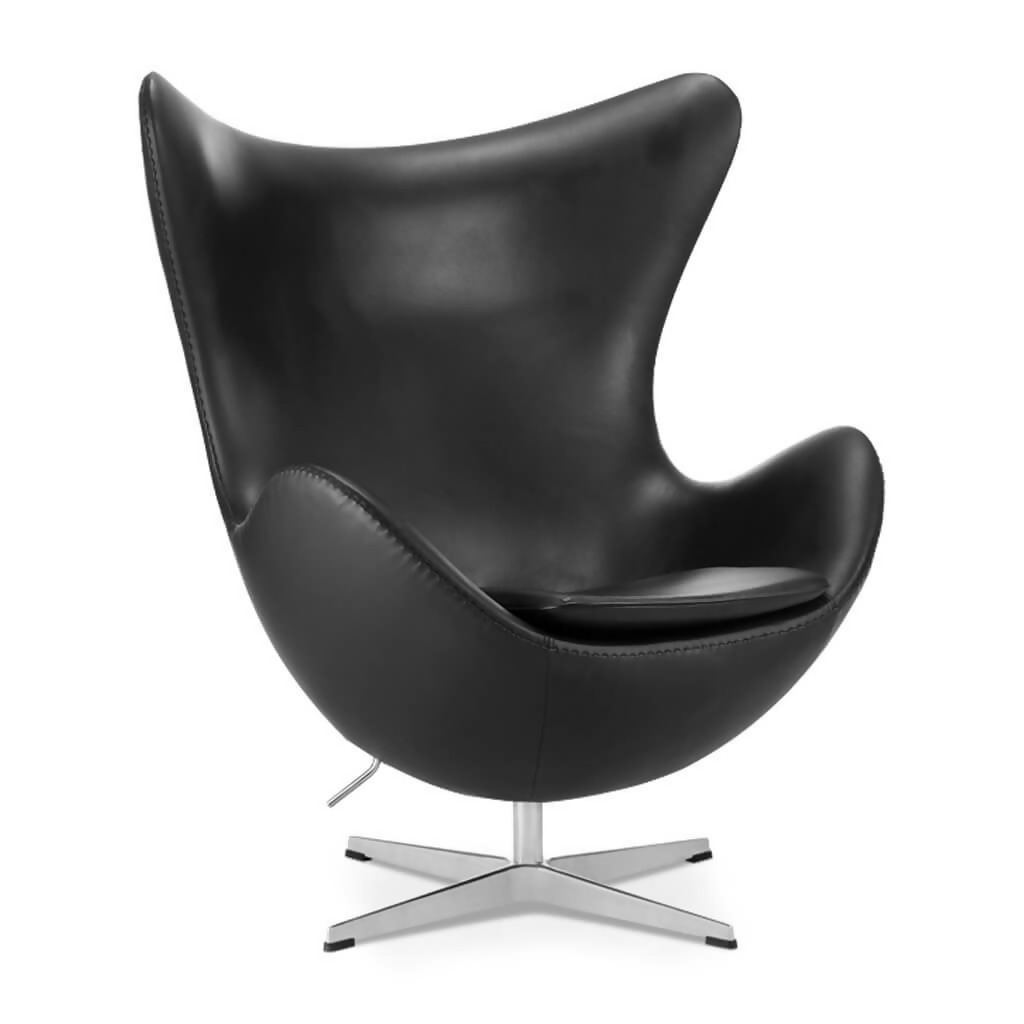 Paired with the Noguchi sofa, the Egg Chair by Arne Jacobsen is another mid-century modern furniture piece that will enrich your interior. Its rounded, organic appeal will perfectly flatter the soft contours of the sofa while providing superior comfortable sitting and resting experience. The Egg chair will become a valuable asset in your home, as resting in it while sipping a drink and reading a magazine will feel like a cozy spa experience. Design-wise, we chose the dark grey upholstery shad that gently contrasts the sofa, but still fits the majority of popular color schemes. Whether you prefer light pastel walls or vibrant neon wall paints, a setting like this will be effortless to fit into your living room.
The Warren Platner Side Table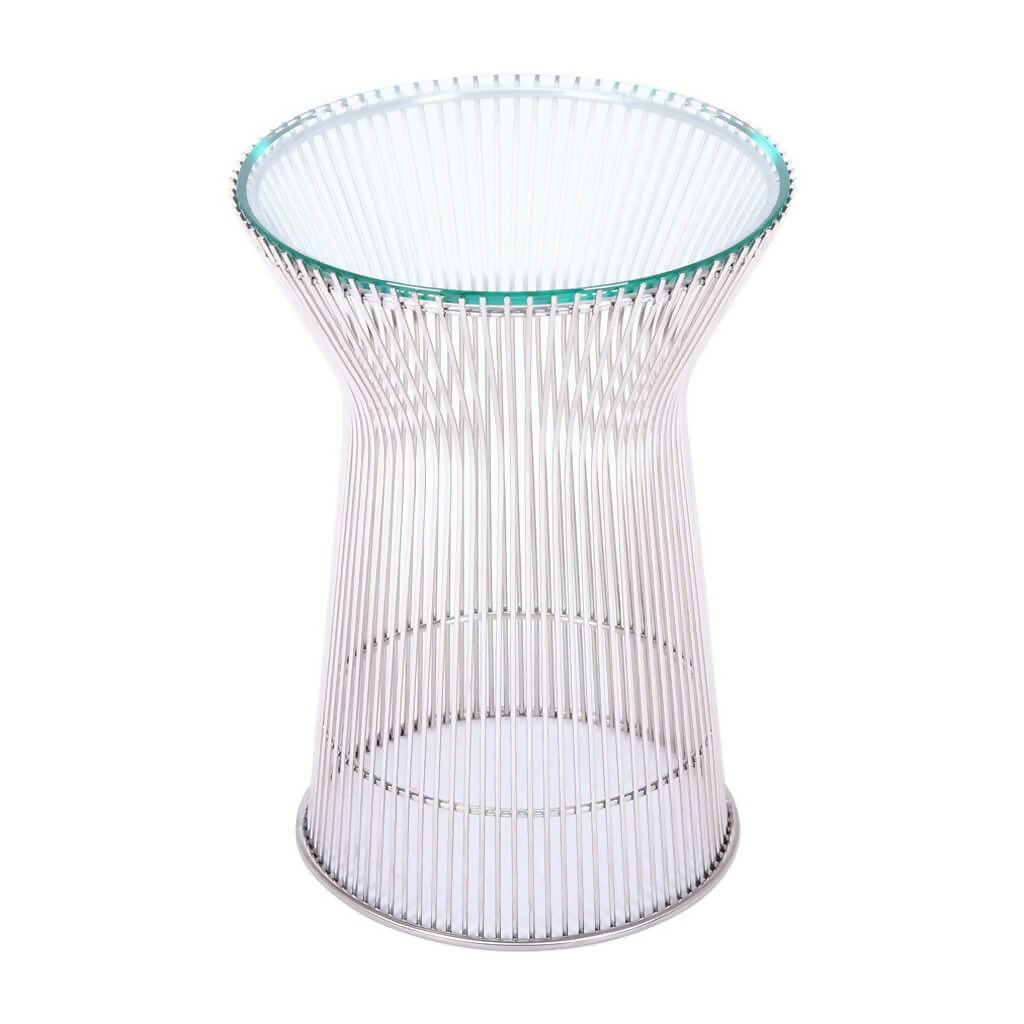 The Warren Platner Side Table will be a good addition to your living room setting. You can choose to place it by the sofa, or by your Egg chair. Either way, you'll have a functional mid-century modern furniture art piece that will intrigue with its intricate, structural appearance. At the same time, the fragile-looking, yet sturdy rods of the table base will gently reflect light in your room while the sturdy table top confidently holds any items you choose to store. From lamps and books to flower vases, you won't have to worry about distressing the glass table top. The quality manufacturing ensures carefree use and resistance to daily spills and scrapes.
Molded Plywood Coffee Table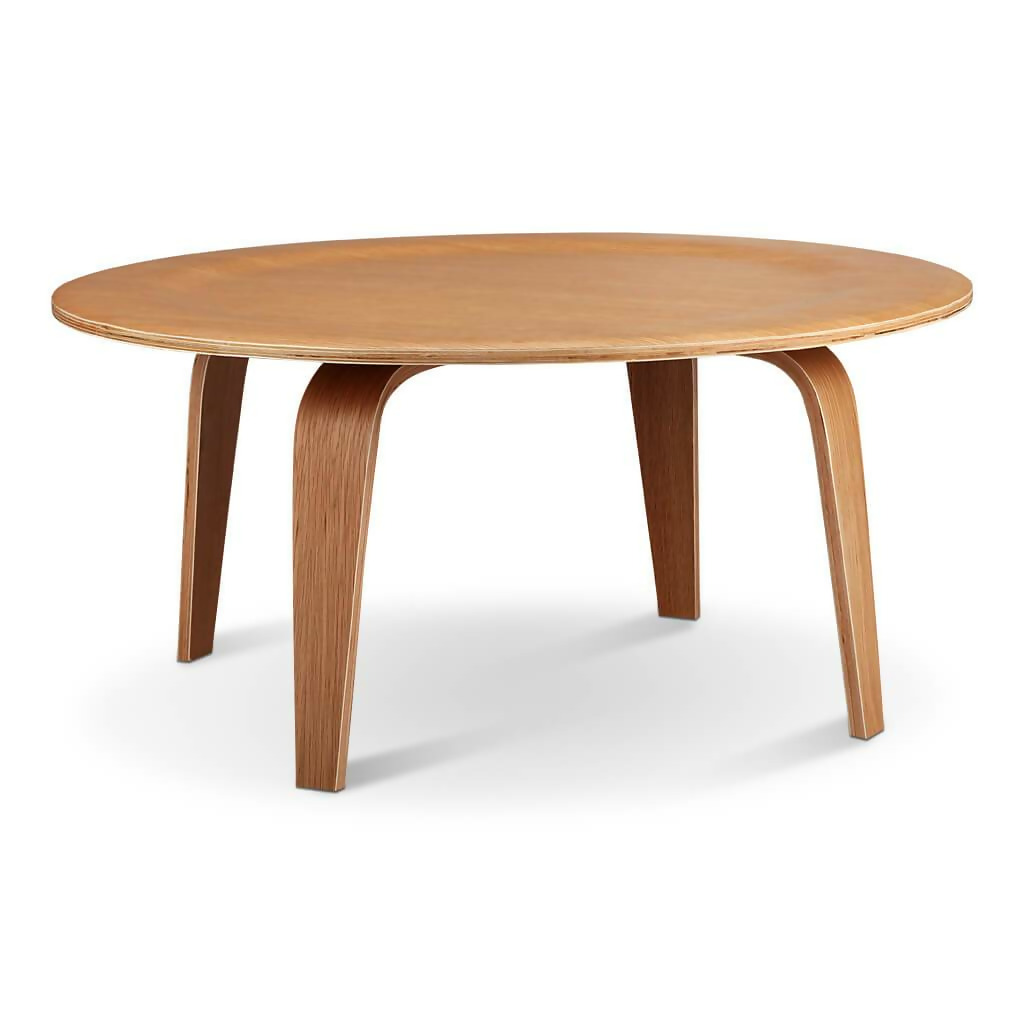 To round up your organic living room setting, place a compact Molded Plywood coffee table at the center of your sitting area. Contrasting the light, futuristic design of the furniture, the rustic, plywood esthetic of the coffee table will introduce the necessary warmth, softness, and comfort. After all, even the top modern designs need a touch of a warm ambiance. The molded Plywood coffee table will bring in just that, with an added benefit of sturdy design for carefree use and easy maintenance.
Having your living room set up, as exciting as it is, can be overwhelming due to a vast amount of choices when it comes to size, contour, and esthetic of the furnishings. Choosing versatile, organic styles and mid century modern furniture ensures you'll easily include your favorite art pieces, rugs, and everyday knick-knacks that make a space yours only. Further, investing in these high-quality pieces ensures effortless and ease of daily maintenance.