The city of Light- Paris is like one great piece of art. Every single street, corner, district or neighbourhood, everything has a unique and painterly character. Relive the artistic and charismatic moments in this amazing city with your family and kids and introduce them with the iconic symbols of the city- Notre-Dame, Eiffel Tower, Mona Lisa and some paintings of the legends that lived and worked here.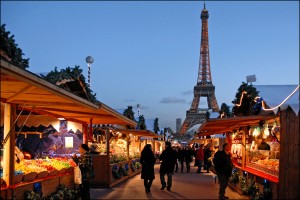 Once you are in the city don't feel tempted to overdo the sightseeing especially when you are travelling with kids. Utilize your kid's summer vacation and head to Paris for a fun and hassle-free holidays. If you are staying in the city for a week for longer than look for renting a luxury Paris Serviced Apartment since the city rewards the concept of living like the locals.
Search out smaller museums
The concept of visiting smaller museums is that smaller museums are rarely crowded. In case you have plans to visit popular museums, make sure to book a kid-friendly private tour (there are many groups that offer kid-centric private tours). Though the iconic museums are absolutely worth visiting but you'll find many other attractions to explore than just those which require big tickets. You'll surely fall short of time to explore unusual and exceptional small spots in the French capital. These places are usually less crowded which makes it easier for you to see with kids. Some small yet attractive museums you can explore are the Musée de la Chasse et de la Nature and the Musée Marmottan Monet.
Go for picnics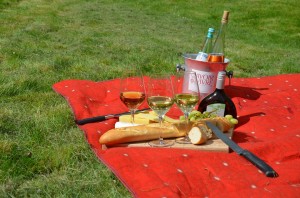 If you travelling to Paris in summers, you'll find some ideal picnic locations to enjoy with kids. You can sit under the warm sun and enjoy delicious food and wine while kids can run and play around in the picturesque green space. Bring your own food like breads, meats, cheeses and tarts from local markets that all of you can enjoy. Some of the great places for picnic are the Tuileries beside the Louvre, the sprawling Bois de Boulogne and the Jardin des Plantes.
Kids love Eiffel Tower
While kids love the Eiffel Tower and you'll surely visit this iconic monument but the biggest decision will be whether to take the stairs or the elevator. Prefer the stairs if you want to save some extra Euros and also to get the better understanding of the gigantic structure. The stairs will take you to the 2nd level only but the queue is shorter than the ground level but it will take around 45 minutes to reach. Hence, Pre-book your tickets for the elevator, which are available around 3 months in advance. This saves significant time when travelling with kids.
You can also visit Eiffel Tower at night and enjoy a walk all around to see the Parisian lifestyle.
Eat big breakfast at your apartment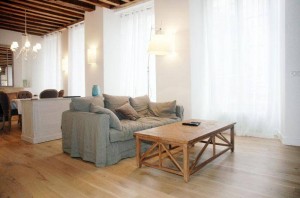 Enjoy amazing full Parisian breakfast each morning at your apartment. You can only explore the city with enthusiasm and stamina on a busy tour schedule if the entire family is well-fed. So, have a fulfilling and nutritious breakfast at your room before leaving. Paris city is perfect for quick meals so go for a tasty lunch from street side vendors and bakeries, selling crepes and sandwiches. Avoid multiple sit-down meals everyday (wastage of time and money both). Kids or even picky eaters will surely find some interesting delicacies and sweet treats to satiate their hunger.
About the Author
A traveller by heart and blogger by profession. I like to dream, meet new people, explore places and share my experiences. Currently, I am working with London based travel company- thequare.re premium serviced apartments on rent to business and leisure travellers. The company has its presence in cities like London, Paris and New York.