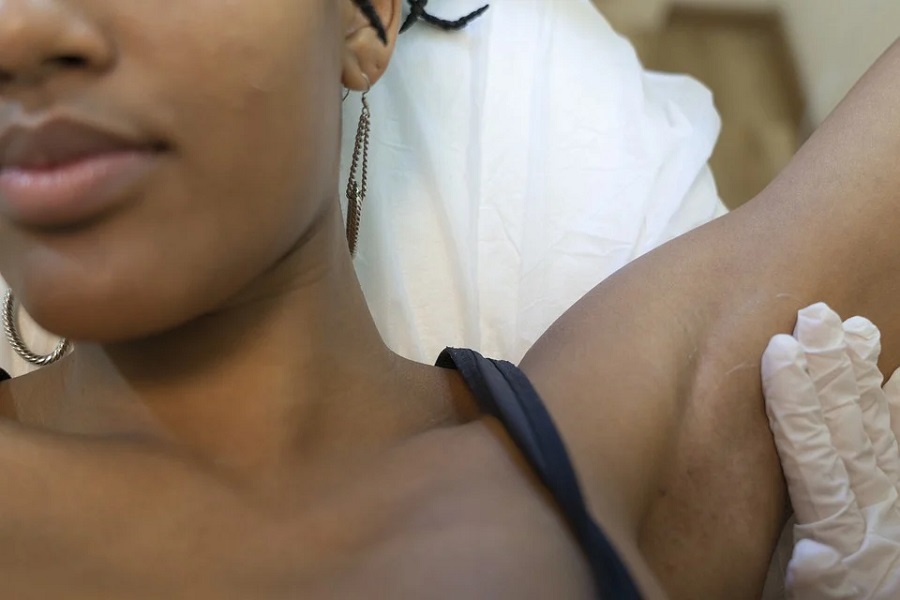 Unwanted hair growth on the body can be a bother. While waxing and shaving sessions temporarily take care of body hair, a more permanent solution can stop the constant wear and tear of the skin that is inevitable from regular salon visits.
Laser hair removal is a new age option for removing unwanted body hair from large skin areas, and it has been known to be quite effective. You can flaunt your natural skin without feeling conscious, nor do you have to worry about hasty and expensive salon visits every time you want to dress up and look your best. Here is how it works.
How Does Laser Hair Removal Work?
This is a cosmetic procedure that concentrates beams of light, or lasers, to remove body hair. The procedure works when the pigments, or the melanin in the hair, absorb the light from the laser. The light generates heat that affects the tube-like sacs or the hair follicles just underneath the skin surface.
The follicles lead to the growth of new hair, but when they are damaged due to the light, your body hair growth is delayed for a considerably long time. This is because, unlike hair removal creams or shaving, you are not removing the hair that is visible over the skin surface. Instead, the hair is rooted out from its source, and it takes a long while, in fact, years, for hair growth to occur again.
The Duration of Laser Hair Removal for Large Skin Areas
Initially, it might take ten to twelve sittings to remove the hair completely from the body. Body hair grows through four stages, but it is only during the growth phase that the hair can be indeed affected.
Large skin areas like the back, legs, full arms, and buttocks can take more sittings, depending on the concentration of hair follicles. However, once the sessions are over, it can take three to five years for the hair to come back again, and even when it does, it is very fine and light.
Is Using Laser on Large Skin Areas Safe?
If you go for laser hair removal under expert guidance, it is safe to use this method. However, you must inform the experts if you have had any skin issues in the past. Also, avoid getting lasers on tattoos. If your skin is extra sensitive in your private areas like the armpits or the groin, you must inform the therapist about it.
Additionally, you should also follow the expert's advice about post-laser skincare, like not exposing the skin to harsh sun, staying away from cosmetics or products with certain chemical compounds, and avoid scrubbing or other aggressive skincare regimens.
You might see different results for laser hair removal compared to your friends, but that is only because each skin type has a different pigmentation. Those with light skin and dark hair might benefit from it the most, but people with all skin types can opt for it.
Depending on your hormonal cycle, your hair might re-grow faster than others, so laser hair removal cannot be called a permanent solution. However, it is a long-term and safe hair removal method for large skin areas.