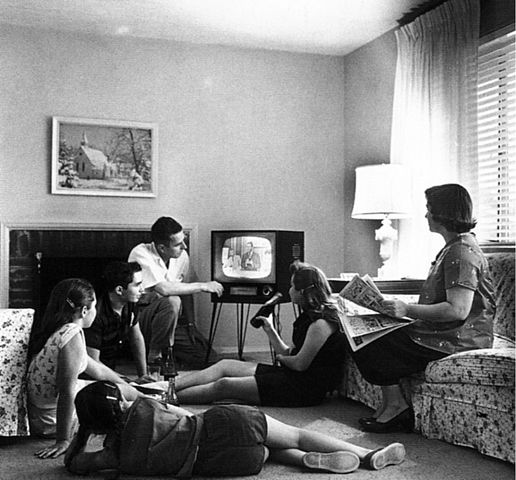 There are a lot of articles out there that go on and on about how television is bad for you. As avid television lovers we decided that, given the season (one where most of us are stuck inside for months on end), it might be time to talk about why television is good and tell you about some of the great programming that is out there for everyone in your family, no matter their age.
Channels Channels Everywhere and Not a Show to Watch
It doesn't feel like all that long ago when the number of channels available was still in the double digits. Now there are literally hundreds of channels available to choose from. Not just that, but thanks to the invention of On Demand and DVR, nobody is beholden to a channel's programming schedule anymore. Now, when you want to watch a show you just search for it through your Direct TV on demand menu.
When you have thousands of options available to you, deciding what to watch can feel incredibly overwhelming–enough so that you might be tempted to turn off the television altogether! Before you do, though, consider the following…
Why Television is Good For You
There are plenty of reasons that watching television can actually be good for you. For example, there is a swath of programming out there that is educational. From the reboot of The Cosmos that Neil DeGrasse Tyson narrated a couple of years ago to Going Deep with David Rees and the educational programming built for kids, there are plenty of opportunities to learn something new.
Another reason that watching television can be beneficial is that it gives people a look into what life is like in other cultures. This is particularly true for music and in children's programming.
Good television programming can introduce difficult topics that give parents the opportunity to talk about serious issues with their children in a safe space. This type of programming can also act as a catalyst for discussion among adults about the issues of the day. A great example of this is the American Crime series that debuted on ABC last year and will be starting its second season in January.
Good television can even be a great way to encourage people to read–and not just because they belong to Oprah's Book Club! Television shows are one of the best ways to help kids that are reluctant to read get into the medium as most popular kids' shows have complementary novels and series that feature the same characters. As an older kid, teen, or adult, comparing a book to the movie on which it is based is a great way to find new authors and genres of books to read.
It is also true that books inform a lot of the programming that is on the air today. Some shows are even directly based on books (or series of books). Check out shows like Arrow, the Flash, Agent Carter–any series that is based on comic books. Game of Thrones is based on George R.R. Martin's series A Song of Ice and Fire. Boardwalk Empire is based on a non-fiction book of the same name. Elementary takes its cues from actual Sherlock Holmes stories by Sir Arthur Conan Doyle. Bones is based on the Temperance Brennan series by Kathy Reichs.
Finally, while it is true that we might get most of our breaking news through social media these days, television news networks help us understand the minutiae of what's going on in real time.
The point is this: television can be a great facilitator; not just for entertainment value but for critical thinking, social progression, education, etc. While it's understandable that you might be hesitant to set your screen up as a baby-sitter, allowing some TV viewing time for yourself and your kids can help you all grow as humans. What's your favorite show that's on television these days?