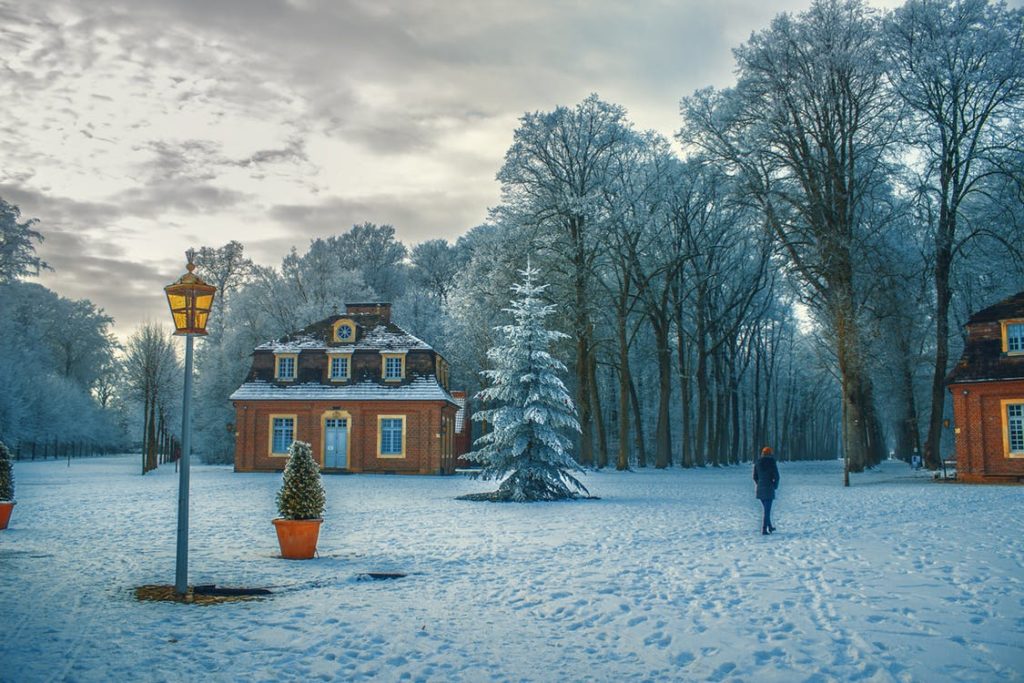 Despite the fact that spring seems well on its way, the weather can surprise you from time to time, so make sure you and your family are prepared and safe. It's not uncommon to find yourself caught in the midst of a snowstorm in March or April. Therefore, you should be prepared for such events until summer has affirmed itself. Cold snaps can be fun as they bring the opportunity for snow days off from school, and the chance to build snowmen. However, despite this fun, there are dangers lurking around corners during these cold spells. Icy sidewalks and streets pose slipping risks, and fuel shortages can spell disaster. The cold weather can kill if you're unprepared for it, so make sure you're well prepared for these chilly snaps.
Motor Safety
Throughout the winter months, make sure your car is safe to drive in every way. Have your car checked and serviced to ensure it's in good working order. Make sure the breaks are working, and your tires have sufficient grip. Tire grip is compromised when the roads are icy and covered in snow, so your braking distance will significantly increase. Unfortunately, car accidents are more common when driving conditions are adverse. You're more likely to be hit by another driver or spin your car out of control when the roads are hazardous. It's worth having the contact details of a recovery service, a taxi rank, and a car accident lawyer should there be an emergency. Research the ones most suited for you, and find out more info before driving during the cold weather.
Only Drive If Necessary
Driving in wet and icy conditions is dangerous, add fog into the mix, and you've got yourself a recipe for disaster. Only drive if you absolutely must, so consider walking short journeys providing the sidewalks are not icy. Cold temperatures give way to heavy snowfall and icy roads, and these make for perilous conditions so you really can't be too careful. To be as safe as you can on the roads, make sure you drive slowly and carefully. If icy roads have not been gritted, then you shouldn't be driving on them at all. You risk your safety and even your life by driving in icy conditions, so don't take the risk.
Check Your Heating
Make sure you've had your heating system checked before winter and after the coldest months have passed. You can't dismiss the chance of there being unexpected flurries of snow, so ensure that your heating system isn't going to let you down when you need it most. Have all appropriate maintenance work completed before winter and consider having it serviced again as spring approaches. If your heating system suffers a fault during heavy snowfall or when the roads are icy, it is unlikely that an engineer will be able to come to your house and fix it immediately. You don't want to have to be waiting for the roads to improve as you're sat shivering at home. So, make sure everything is in check, and your heating system will see you through the worst of the chill.
Ensure Your Home Is Warm
Now is not the time to be scrimping on using the heating, and trying to save money on your heating bills. Your number one priority should be protecting your family's safety and keeping them warm. Make sure your family as kept warm at all times and leave your heating on.  Accept that your electricity bills will be higher for winter, and turn the thermostat up a little higher. Have plenty of blankets in the house, and make the most of each other's warmth by all getting up on the couch and watching movies together.
Dress Up Warm
Make sure you and your family are well prepared for going outside during a cold snap. If you have young children who cannot dress themselves, then the responsibility to keep them warm and safe fall on you. Keep your children warm by layering their clothes and making sure they each have a well-insulated coat. Kids feel the cold far more than adults do, so it's important to make sure that they're wearing warm clothes with scarves, hats, and gloves. You must warn your children of the dangers of staying out in the cold and educate them on topics such as hyperthermia and frostbite.
Install A Carbon Monoxide Detector
Carbon monoxide poisoning is a silent and deadly killer. It can leak out from faulty engineering in your home, like unsafe gas appliances. Since you'll likely be inside your home for the duration of the cold snap, it is especially paramount that you install a detector and keep your family safe. Carbon monoxide poisoning can result in death and long-term brain damage, so you can't afford not to kit your house out with these small but effective devices. This device is one you need in your home throughout the year. It's only small, but the difference it could make is huge.
Hot Drinks And Hot Water Bottles
There are simple ways to keep your family safe and warm when a cold snap hits. Two such ways are to supply a steady supply of hot drinks and hot water bottles. Get some hot chocolate in the house and enjoy a mug with your family during a cozy night in. When you and your family are settling down to sleep, make hot water bottles to warm the beds before you get in. Be careful when giving young children hot water bottles, as they can get burned if not careful. Always make sure that the water bottles have covers over them to avoid scolding exposed skin.
Eat Well
The cold months of the year carry the most risk of getting sick. You'll be doing yourself a favor by trying to boost your immune system before and during the cold. Eat well and get the nutrients your body needs to fight off infection. Prepare smoothies rich in antioxidants and make them before your family start their day. Smoothies are a great way of getting vitamins and minerals into your diet, and you can pack them full with superfoods like blueberries and even avocado. Ginger is widely believed to boost your immune system and help you to fight off colds, so adding a few slices to your smoothies certainly won't go amiss.