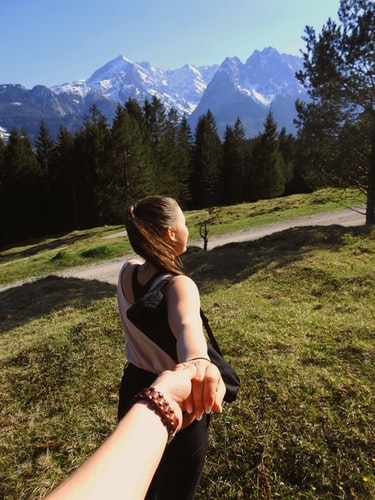 Starting a new relationship can be an exciting and wonderful experience, but it's also pretty nerve-wracking too. You're always worrying about whether the things you do or say will have a positive or negative impact on your relationship.
If you've recently gotten together with someone new, and they have a birthday or important event coming up, then you've got the stress of gift-giving to deal with too. Choosing the right gift for the women in your life can be difficult enough at the best of times. In the early states of a relationship when you haven't had a chance to get to know each other that well yet, things become even more complicated.
Here are some top tips to get you on the right track.
1. Make a List of Her Likes and Dislikes
Even if you don't know your girlfriend as well as you would like just yet, you should know some basic things about her. The time you've spent with your other half will give you a good idea of what she likes and dislikes, ranging from what kind of movies she's into, to the kind of food she usually eats. This should give you a decent starting point to start looking for gifts.
Even if you're a little lost, there should be at least one thing that you know your girlfriend is passionate about. It might be art, her car, or a specific Netflix series. Whatever it is, use that as a theme for your gift.
2. Talk to Her Friends
One of the best ways to get to know a girl faster is to speak to her friends. Let them know that you want to buy her a great gift but you're feeling a little unsure, and they'll usually be happy to help. Your girlfriend's pals can give you a lot of awesome insights into what she loves most, and they may even be able to assist you in finding a really meaningful gift.
Just make sure that the friends you turn to for help don't secretly have an issue with you or your girl, as they could end up leading you astray. If something doesn't seem true, stick with your gut and trust your instincts.
3. Take a Hint
Most of the time, when it's coming up to a girl's birthday or a special occasion, they'll start dropping hints about what they wouldn't mind getting as a gift. Even if your girlfriend isn't that kind of girl, you should be able to get a few ideas just by watching her closely. You'll notice the clothes she looks at in certain stores, and the jewelry she eyes when you're walking past shop windows.
You might even be able to get an idea of what your girlfriend might like by doing a little bit of Instagram stalking. Checking out the things that your girl has liked over the last few weeks or months will give you a better insight into her interests. If she has a "wish list" on a site like Amazon, then you've hit the jackpot!
4. Speak to the Family
If you don't have a great way to reach out to your girlfriend's friends, and you feel more comfortable talking to her family, then you could always ask them for guidance. They know your girlfriend better than anyone, and they should be able to give you a little bit of inspiration, even if they can't tell you exactly what to get. Speak to a mother or sibling to get a good idea of the sort of things that other people in the family will be buying for the event.
The bonus benefit of speaking to your girlfriend's family about gift options is that it shows them how much you care about making her happy. This could give you some extra partner points to put to good use later on.
5. Stick with the Classics
If all else fails and you really don't know what to get, then stick with the classics. Buy a bottle of the perfume that you know your girlfriend loves to wear every day or grab her favorite lipstick in all of her preferred shades. You can also go for simple things like chocolates and flowers if you know that's the kind of thing your girlfriend will appreciate.
Most of the time, in a new relationship, the wrong gift won't ruin everything. However, taking your time to seek out the perfect present and surprise your other half is well worth the effort.