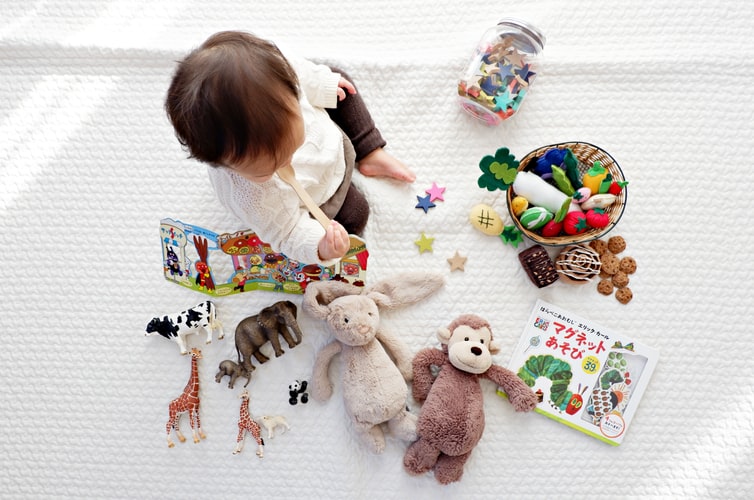 How do you know which gifts are perfect for your children? This blog post will give you a few tips to select the best toys that will grow with them, challenge, and even improve their social-emotional, language, physical, and thinking skills. Keep on reading to know more about the guidelines when opting for the best toys for kids:
Look for Toys that Promotes Your Kids to be Active
If you have toddlers, they usually do all types of physical tricks since they are more confident and stronger with their bodies. It's your job to be an appreciative audience for the latest playground of your little one. Moreover, search for toys that enable your kids to develop and practice physical skills.
Invest in Readable Toys
Magnetic alphabet letters, books, and art supplies like fingerpaints, crayons, and markers can help your kids develop early reading and writing skills. Note that "real-life" props, such as magazines, catalogues, and take-out menus, are exciting for your kids to play with and look at. With these toys, your kids can be more familiar with print, text, and letters.
Choose Toys That Promote Problem-Solving and Exploration
Your kid's playtime is the time when they can practice and learn new skills all over again. Toys that provide them with the opportunity to learn something out on their own—or with a bit of coaching—can help them become persistent problem-solvers and establish logical thinking skills.  Moreover, these toys can help develop your kid's spatial relations skills, fine motor skills, and hand-eye coordination. The key to finding these types of toys for kids is to look for a reputable toy manufacturer that provides high-quality, kid-friendly products.
Give Your Kids Toys That Looks Similar to the Real Thing
If you think your child is becoming better at knowing how the objects work in their world—like light switches or television remotes. During this point, kids tend to enjoy playing with "real life" props— such as your mobile phone or even computer— since they want to be capable and big as you. Toys that look like the real thing can enable your kids to learn spatial relations as they try to fit things together, practice problem-solving, and improve fine motor skills as they use their hands' small fingers and muscles while playing with these toys.
Search for Toys That Inspire Your Kids to Use Their Imagination
When your child turns three, their creativity starts to take off since they can start imagining that something is something else, and they can take on the role of someone else and portray it themselves. It would be best to invest in toys that your kids can utilize during this developmental stage as they grow and act out stories. Pretend plays can help establish their literacy skill and language, the ability to put events in the right order and learn problem-solving skills.
Find Toys That Will Grow with Your Kids
If you have a child, perhaps you've already experienced purchasing a toy that they only played with for two days and neglected it after. If so, you can prevent that from happening again by finding toys that can be fun and interesting to use even at various developmental stages. What you need is a toy that can serve multiple uses in one product.