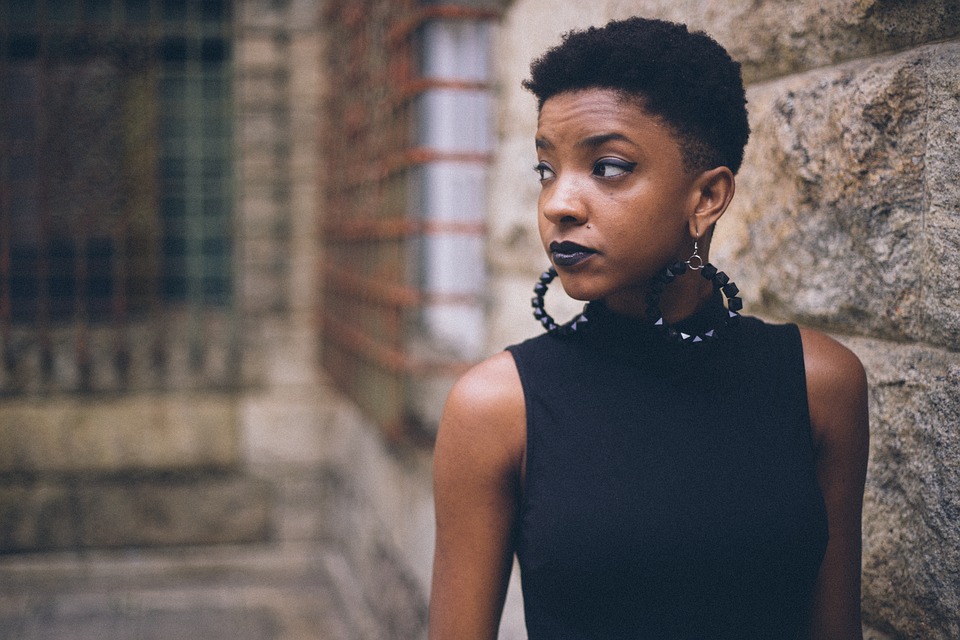 Did you know hoop earrings are a powerful symbol dating back to 2500 BC, the time Sumerian women wearing gold hoop earrings lived? The practice of wearing this style spans many cultures beyond Sumer and even to this day.
Egyptians in 1500 BC wore the same style we know today; they even adorned cats with a pair. In Japan, we have Ainu men and women who wore brass hoop earrings during the 19th century. Today, you'll see men and women from all parts of the world wearing different types of hoop earrings, whether for fashion or as tradition.
Keep in mind this rich history when learning how to wear hoop earrings below.
How to Wear Hoop Earrings
Let's face it, hoop earrings look bold and daring. How will it work outside a bold and daring outfit? History teaches us it looks good with almost anything, like so:
Casual
Hoop earrings in a casual look? Yes, why not?
Whip out your jeans, a white t-shirt, a pair of boots, and hoop earrings to top it off. The result is a casual look that doesn't look bare – a classic example of the accessories making the outfit.
The beauty of this ensemble is that you can use any design of hoop earrings you like and it will still look exceptional.
Use the classic gold hoops and you look timeless. Experiment with some animal print hoop earrings and you look fearless.
Vintage
Want to go for a vintage look? That's easy – pair your hoop earrings with red lipstick and you're good to go.
This pairing brings drama to your outfit, bringing a certain attitude to the whole ensemble. You don't need to be extra in your clothes because the hoops and lipstick will be all the statements you'll need. You can wear anything and it will still look classic.
Keep in mind that this pairing brings attention to your face instead of your outfit. Complete the look with some dramatic hair, too, and choose to keep the rest on the low. Some light eyeshadows will work to keep their attention on your lips and hoops.
Boho
If you want the hoops to do all the talking, though, choose a big, sleek pair. Don't get confused, though; when we say big, we mean huge. You can wear a pair that almost reaches your shoulder for this look.
This will go well with any boho ensemble in whatever hairstyle you choose. Whether you want to wear a flower crown, wear your hair half-up, or keep it tamed with a scarf, big hoop earrings will complement it well.
You can even wear hoop earrings with some pizzazz. Going to the beach? Wear hoops with some seashells or tassels hanging from them.
You don't even need to wear dramatic makeup. Keep it natural – wear an MLBB lipstick and instead pay attention to your eyes. If you don't want to, wear some shades instead.
Day Out
A brunch out or a coffee date with the girls always warrant an ensemble that will make you cute and chic. For that goal, you only need some hoop earrings.
Even if you want to keep it simple or you want to emulate your favorite fashion blogger's style, a pair of hoop earrings can get you through the day.
It's even better if you're only out for some errands. Look your absolute best while you're in line at the bank; you might enjoy this day more than the ones spent at the office. Choose sleek hoops for this, though, as you don't want it to weigh you down.
Night Out
Of course, hoop earrings are the perfect ones to wear for a night out. Have a chill drinking session at the bar or dance the night away at the club – in either scenario, a pair of hoops is what you need to look adventurous without any effort at all.
You can even wear whatever you were wearing during the day to the bar. Swap a nice, daring lipstick and you've transformed in an instant. The same pair you wear during the day out can be the perfect one for your night out, too.
Timeless
Big hoop earrings are timeless in and of itself, but small ones are a classic. Jewelry doesn't always have to make a statement for you. Sometimes, you only want something to add to your outfit, not overpower it.
In this case, opt for small hoop earrings rather than button ones. This keeps the look interesting without people being able to pinpoint it on one element.
They don't draw a lot of attention, but they do add a lot of character. They're easy to style, too. You can wear them with different kinds of ensemble. You can even wear them every day and no one will bat an eye.
This means a pair of high-class hoops is all you need for any kind of looks. Frankly, that's all you need to know when learning how to wear hoop earrings.
Professional
Who says you can't wear hoop earrings in a professional setting? While there may have been negative connotations surrounding this style in the past, you can still make it work with your slacks and blazer.
Don't be afraid to arrive in your office wearing a pair of hoops. It doesn't make you look any less of a professional. If anything, it can make you look more powerful and authoritative.
Gold sleek ones work well with any professional outfit. It's enough to add spice to your business attire without being too overpowering.
Have an all-white or all-black ensemble? Gold hoop earrings won't look out of place.
Rocking a new pencil dress? Gold hoop earrings will complete that look.
Try it in the mirror now. Be careful not to overdo it, though; it might distract your clients instead.
Wear Your Hoop Earrings Proudly
The main takeaway in this article? Hoop earrings work with almost every look. You only have to know how to wear hoop earrings using the right pairings to achieve the look you want.
For more fashion tips like these, keep browsing our blog and check out our other articles.