A mother is not someone who just gives birth to a child. If you ask me, a mother represents the combination of feelings, behaviors and sacrifices that occur while raising a child. They are the heart of the home and without her, there is a kind of emptiness. They do every possible thing they can for their children without any complaints, demands and expectations. From the time she has her child in her womb till forever, she cares, protects and supports her child in every way. The influence of a mother in the lives of her children cannot be calculated.They understand us even without saying a word. She is the greatest strength of a family.
A mother is her son's best friend, his protector and hope, a source of encouragement, and most of all an adviser to her son.For daughters,mothers are their best secret keepers, their first and best friends, teacher,comforter and what not.She always pushes her children to try harder, to want the best out of their lives, and to always be strong.Mothers leave all their personal needs and comforts behind so their children can have everything they need. They will not sleep or eat until they know you've come home and are safe and sound.
She is the only woman in the world who will forgive you for all your mistakes, your lies, no matter how big they are. She will still give you that warm smile just minutes after you misbehaved and made her angry as hell because of the fact that she loves you the most. She will be always there to support and lift your spirit up whenever you're feeling down.
Mother's Day is a very important day: though we can never thank her enough for giving us the gift of life and what all she does for us but still by giving a heartfelt gift we can tell her how much we love, appreciate and admire her.
Each one of us has uncountable memories that we like to remember and cherish.
A decent bit of art has this capacity to embody whatever it expects to express and thus, it's the ideal decision to express feelings.People are more inclined towards artistic things these days. With all those new styles of painting and sketching coming into the market, we are more attracted towards them rather than materialistic gifts which brings only a moment of joy which fades later. Portraits are one of the wonderful ways to preserve cherished memories forever.
BookMyPainting is one such technology-driven platform that combines present-day advancement with hand-painted craftsmanship which gives you several multiple portraits options to choose from. Their team of skilled and dedicated workers with their hard work and passion embodies the true emotions into your portrait.Also, they ensure that your painting retains its credibility when professionals work on it.They have a variety of art styles from which you can choose. All you need to do is select a picture and gee you can get the portrait at your doorstep.
The famous art styles from which you can choose are:
Charcoal sketches: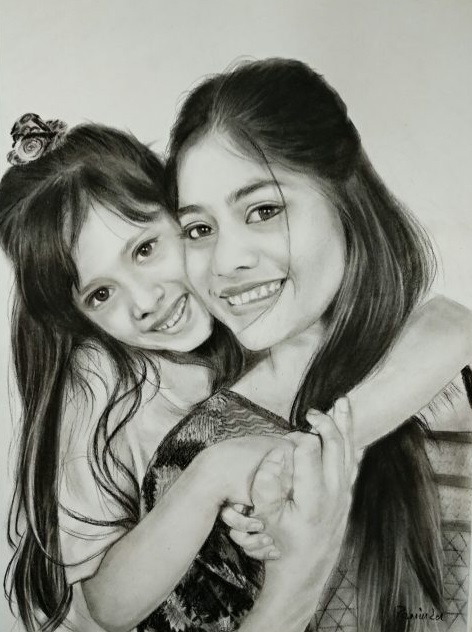 One of the best options as gift for your mother can be a beautiful Charcoal portrait of hers from her college days. They are excellent options when you need your picture to be classy and have a raw monochromatic vibe. The blending, shading and display of emotions finer details are perfect in this art style.
Oil paintings: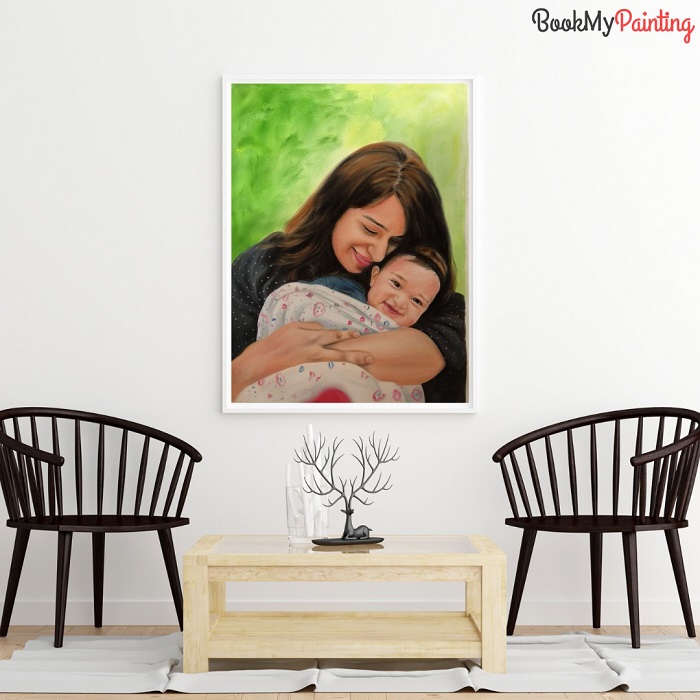 Becoming a mom for the first time is something all mothers cherish for the rest of their lives. So an oil painting on canvas of yours or your siblings' childhood pictures with your mother can surely make her day. They are lustrous,artistic and captivating and look extremely beautiful on monochromatic, light-colored walls.
Watercolor paintings: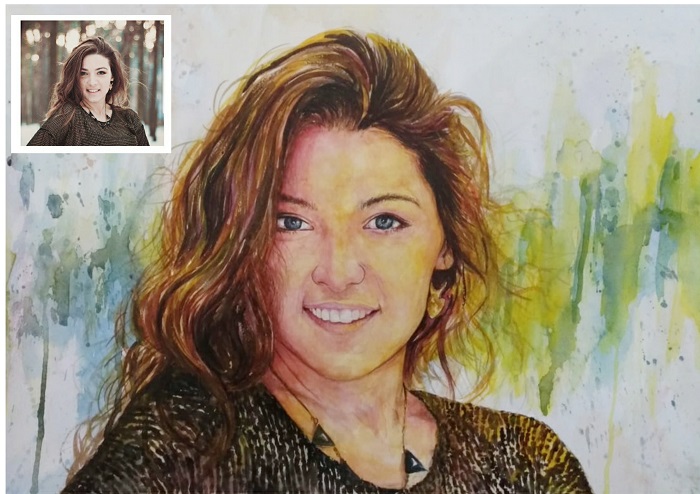 Remember your childhood when you and your siblings spent time painting and splashing all the colors on each other? Bring back the childhood memories of your mom with a watercolor painting of her memorable childhood. You can perhaps select a cute picture of hers or one with her mother.
Pencil color sketches: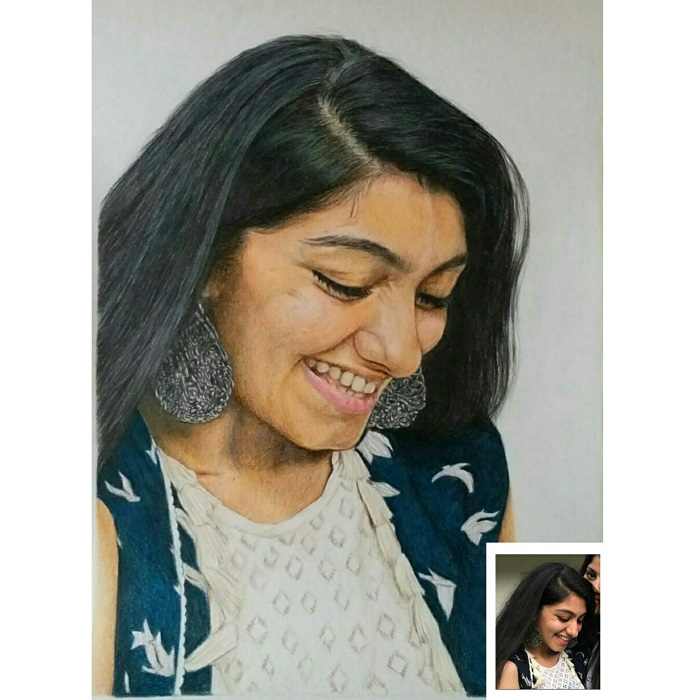 The best option for revamping the old black and white paintings or to transform photos since the originality is preserved. These are, as brilliant as an oil painting or a watercolor picture yet they have the surface of a handmade drawing and which makes them a great alternative. You can gift your mother a pencil color sketch of a memorable photograph with your father of their early days of marriage. It will bring back and freshen up all the sweet memories of that time.
Despite the fact that we should show adoration to our mothers each and every day, Mother's Day is that one day when we demonstrate the most love for her, and make her feel like a Queen.Mothers never retire, no matter how old her children are she is always a Mom, always willing to encourage,advise,protect and help her children in any way she can! No matter we have our kids,for our mother we will always be that immature and small child whom she has to remind of everything.