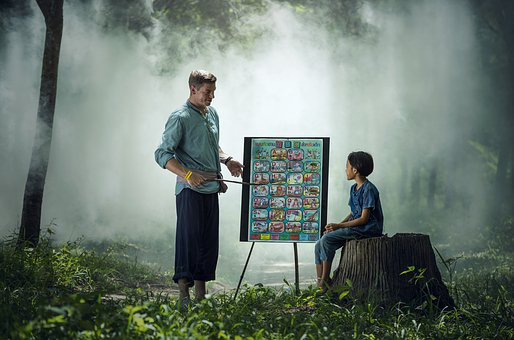 Teachers play the most challenging role and yet rewarding. They have to deal with different types of students daily. They have to make sure that they change students' lives for the best. It not a simple task. Even though teaching is difficult, it is one of the best careers. When you complete the course, you are sure that you will secure a job immediately or after a short period. If you want to feel more confident in your teaching skills, check out homework answers online to always be prepared for any questions.
1. Inspiring the Next Generation
Teachers spend the most time with students compared to their parents. They know each student with their behaviors and what can make them change. They are in a perfect position to make things right in a child's life. They have the power to make a student that performs poorly lead in the class. They are legends because the work they do is not easy.
2. A Vocation
Teaching is different from other professions because it is more fun. Most people go to work for the sake, but it is different when it comes to teachers. They do it wholeheartedly and with a lot of passion. They dedicate everything to their job to see students succeed. They are satisfied with what they do. That is why they make sure each student is safe and happy.
3. Passion
For a teacher to teach math, it means that he/she is passionate about the subject. Once you are passionate about something, you enjoy teaching it, and you push the information correctly. They make students understand each concept because they love what they do. Most learners decide to be teachers when they grow up because of how their instructors handle them. They admire every single bit of it.
4. Perfect Career Path
If you want a career that will not disappoint you, teaching is the option. You can start at a low rank and improve as the years pass by. You can get a job without struggling because there are always vacancies daily. You will not have to tarmac like people who consider other careers. Your path will be smooth.
5. Salary Benefits
You do not have to worry about salary because you will take home the right amount of money. If you are teaching high school, you will get paid more than a middle school teacher and less than a college lecturer. It makes sense; that is why you need more experience so that you can rise ranks. When you are an instructor, you do not have to stress about money because it is there.
6. International Opportunities
If you are a Scottish teacher, you have a chance to travel globally and sharing your knowledge. If you are a graduate with experience, you will get so many opportunities.
7. Job Security
When you are a teacher, you are sure of perfect job security. Scottish students have a chance of working for a year after they graduate. It is the best thing because you get to earn immediately after school.
8. Pleasant for Families
You can spend as much time as you want with your family when school closes. It is different from other careers because it has a long break.