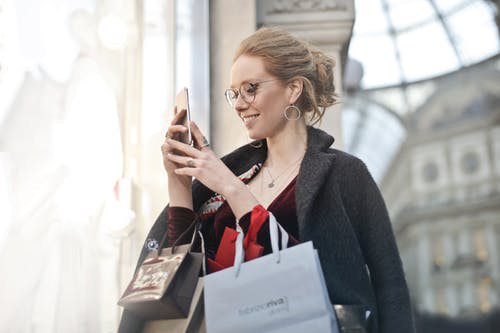 2020 is up and running. Fashion is growing and experimenting with new styles and colors. However, the question is about your wardrobe. Do you get excited about what to wear whenever you open your wardrobe? Do you wish your style to be the chicest in your group? And no, you do not have to be a shopaholic and a fashion freak to get there. You just need to do a little bit of shopping and be creative with your wardrobe. You can completely revamp your style with these must-haves, and you will be good to go for the whole year:
1. White Dresses
White should not only be specified for a wedding. Agree? This year's fashion is making sure that women have more white in their wardrobe. So, do not be shy and get yourself a beautiful white dress for a meeting or a dance night. You can agree that white automatically enhances your face, so even if you do not wear makeup, you will look pretty. Not a tee, not shorts or pants, get your hands on a proper white dress.
2. Neon
Neon colors are not the newest but definitely an eye-catching clothing statement. There have not been many fashion shows without some neon in them. The sharp colors attract attention, exert power, and portray a bold and confident personality. Such sharp shades are also available in the lighter colors if that suits your style better. If you are still hesitant to opt for such a bold color choice, you can always get a pair of heels in that color range, a wallet/purse, or some jewelry. That will allow you to be subtle but still in style.
3. Big Leather Bags
Who does not like leather bags? We all probably have one or two in our collection already. However, leather purses are quite ravishing and steal the whole show. This time, you are looking for a leather bag, go for the biggest one. Even if you are not putting a lot in it, the bold look it gives is all you should be aiming for. It is a perfect option for regular use at work.
4. Glitter
What is style without some glitter? It never goes out of fashion. Yet, we are always a little hesitant to make it a part of our wardrobe. But it is easy to incorporate glitter in our everyday lives. You do not need to buy a whole glittery dress. You can buy a pair of glittery heels or a jacket that you can wear outside. You can buy a shirt that has glitter in its sleeves or a little glittered embroidery at the back. It gives you a bold and cool look.
5. Short Pants
It is almost summertime – a perfect time to go for a walk or sunbathe at the beach in your perfect short pants. It is such a subtle style change that people would not know why you look so amazing in a tee and shorts, but it will give you a strong casual look. It also enhances your legs. The amazing thing is that fashion icons are making sure you can incorporate a look with short pants at work; therefore if you have coats and buttoned shirts to pair with your short pants. Is not that such a relief?
6. Crotchet vibe
Crotchet is no more an old-school thing your mother forces on you. It is getting the best of the fashion show these days. Be it crochet shirts for everyday use or crochet dresses; they are a much-loved style these days; thus, you must have it. You would be amazed to know that you do not have to wait for winters to wear crotchet. It is available in very light and loose fabric which you can easily wear in summers. In fact, famous brands have made sure you can have some crotchet to rock at the beach.
7. Transparent heels
Transparent heels are so in vogue, and you can literally rock them anywhere and any way you want. They are the perfect investment for a lifetime. Though there is a variety of transparent heels available in the market with a huge color range, the nude colors are the best. They enhance your feet so perfectly, and it is like you are not wearing anything on your feet at all.
8. Khaki Jumpsuits
You probably have a few jumpsuits in your wardrobe. They are everyone's favorite. Also, they are great for work or a party or club. They are one of the most comfortable dresses you have. However, this time when you are looking to add a jumpsuit in your collection, go for a complete khaki one with no print. All the celebrities are rocking it, and they are easily available at your favorite stores.
Conclusion
This guide to revamping your style is all you need. None of these items are too pricy to buy, and you can find everything in any local store you buy your clothes from. However, they will change the game for you and you will definitely get compliments on your style. Happy shopping!