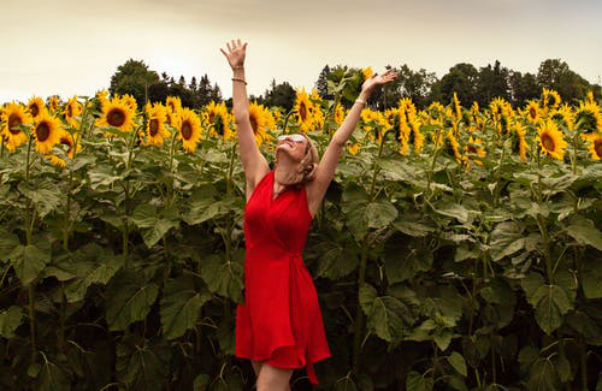 We have all felt the change in the winds recently. It is the subtle change of season. As we're slowly moving on to summer once again, a lot of us are struggling with our current wardrobe. But it is time we let go of the sweaters and long sleeves and dive into our summer wardrobe. If you feel like your summer clothes are a little out of date, then do not worry. Here is how you can simply upgrade your wardrobe for this summer.
Get Your Florals On
Summers are no longer about just solid colours. We've moved on to patterns. And the most worn patter this summer, like recently are florals. Be it floral shirts for men or floral skirts for the ladies. You can pair the floral design with a plain counterpart. And just like that, you have a fun and casual look, be it for the day or night.
Keep It Basic With The Tees
Plain tees have been a part of our summer wardrobe for years now, and they shall continue to be. These evergreen tees will simply never die out. What matters is how you decide to style your tee. You could wear them with a pair of shorts, or simply tie it up into a crop top and wear with your favourite jeans. The possibilities are endless. All you need is a little imagination.
Off-Shoulders Are The Way To Go
With the winter chills out of your way, summer is the season to finally let your skin breathe. So you can shed some layers, and bring out your off-shoulder tops. Make sure that you pick out light pastel colours that you can pair with a similar bottom for an overall cooler look, and top it off with some dark shades.
Button Up The Linen
Looking for a more formal look? We've got you covered. What you need to add to your wardrobe for the formal section would be a few plain button-up linen shirts. The linen material will not only keep you cool and comfortable but also allow a great formal look that can be compared to those provides by the best of dresses.
Sundresses Are A Go To
Nothing says summer like the sun and nothing beats the sun like a good sundress. Which is why if you're upgrading your wardrobe for the summer, make sure you throw in a couple of sundresses. What we love the most about these dresses is that you can wear them in whatever colour or pattern you want to and it will still look amazing. Moreover, they're the best for travelling too. So if you are looking for an easy outfit for the day or the nighttime, then a sundress is all you need.
Don't Forget The Swim Shorts
Summer is the season when you can finally head out to the pool or beach. And what is a day by the water without your swim shorts? While you're getting these shorts, make sure you do not opt for the darker shades. Summers are all about the bright days and glowing you. So pick out bright colours that bring out the best in you.
Slides All The Way
Summers are simply too hot for most of the formal footwear. And most of the fancy ones are also a big no since summer is the season of comfort and refreshment. So what you need as the perfect footwear is a few pairs of classic slides. You could opt for colours like white, black and brown that go with almost all kinds of shades, or you could pick funkier colours that go well with your funky summer outfits.
Floppy Hats Can't Be Forgotten
Your skin needs protection from the sun that continues to shine in all its glory this summer. The rest of your body can be covered with clothes but not your face. So what do you do? Simple, put on a hat. But not just any hat. A floppy hat. Floppy hats are a benchmark for summer looks. You cannot expect your summer wardrobe to be complete without one.
Get Your Shades On
With summer comes the scorching summer heat. We all need to stay in style, but it is also important to stay safe. So for protecting your eyes, you need a pair of shades. These shades won't only protect you, but also speak volumes about your fashion sense. So make sure to choose a pair that goes with your own style.
Conclusion
Summers are all about letting yourself free and enjoying the longer days. While a trend may decide what a lot of people wear, your trend should always be your comfort. No matter what type of outfit you pick out this summer, the best ones are those that you feel the most comfortable in. So while you go out in style, make sure to be in your comfort zone too.