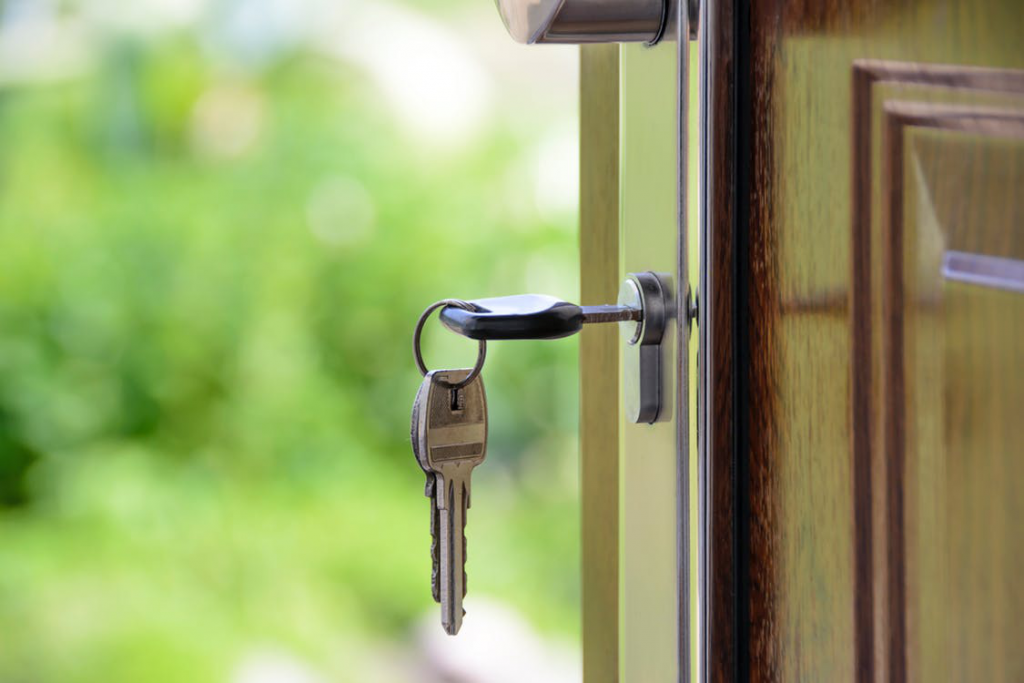 Technology takes credit for all of the recent advancements in today's world, with significant improvement in the standards of living. One cannot live peacefully or work professionally without using technology effectively. There are several latest technological improvements like artificial intelligence being used, with gene editing and machine learning courses going on. Also, cloud computing is capable enough to safeguard a lot of vital information daily.
The world is more of a better place, thanks to technological advances. It is an interconnected place where getting in touch with people, and working together has become easier. Apart from the numerous benefits technology has blessed different sectors with, one of its main advantages is to keep us safe. Departments like health and medicine, financial, agricultural, architecture, engineering, transport, education, telecommunication, and many more are continuously protected with technology.
The same benefit can be availed by people working in different sectors, wanting to eliminate dangers and risks from their lives. Undoubtedly, there is nothing wrong with needing to protect yourself and your loved ones from the unknown. There are many types of criminals out there, and the least a person could ask from technology is to feel safe. With so many improvements in different segments, technology has ensured to safeguard people at any cost. Various types of safety software and efficient programming systems have helped people live quite safely.
This is how citizens can easily make use of technology in the best way possible –to protect themselves and communicate effectively. If you are still unsure about the role of technology in keeping us safe, then do not worry. Below, we have mentioned the different roles played by technology to keep us safe. Let us check them out without a further delay.
1. It helps in tracking down the lost devices
If you have lost your smartphone somewhere, which has all of your valuable data, then do not panic. Multiple technologically advanced systems can help you restore the data and locate the missing phone. For instance, using a key finder to access the location of the device you have lost. Plenty of such software come free of cost as well, so you can easily download one and lock your phone's hard drive with it. This disables third parties from tracking your data or even misuse it in any way.
2. Data encryption safeguards information
Since cybercrime is increasing at an alarming rate, it is essential to keep the information confidential through data encryption. Be it individuals trying to protect their private data or businesses looking for a single solution, data encryption can help everyone. Data encryption helps in encoding the hardware-based as well as software-based data for the ease of users. With its help, confidential information does not get a leak, and only some people are given authorized access to use it. It is probably the best way to safeguard all kinds of sensitive information, having the risk of getting hacked.
3. Use of fingerprints to secure the devices
Unlike the traditional way of using passcodes to unlock a device, this modern world is now using fingerprints. Most of the electronic devices now have the option to use fingerprints to unlock the devices, which is helpful. Now, hackers cannot access your private data as no passcodes are being used anymore. Since everyone has a unique set of fingerprints, no one can easily mimic your fingerprint code and unlock the device. This new technology has discouraged many people from leaking personal information of others.
4. Now you can secure your home remotely
Many advanced security systems have been introduced for our benefit. Now, you can easily secure your home with a single touch, from no matter where you are. Having remote access to your home whenever you leave it is the best privilege people have nowadays. If you are worried about leaving your family and pets alone at home, then install a home security system. Such modern systems come with mobile-friendly applications, allowing you to have remote access. In this way, you can stay informed at any time of the day without stressing much about the intruders.
5. Effective use of facial recognition in multiple ways
Apart from fingerprints, facial recognition is the latest way to keep your data to yourself. Besides its beneficial use in personal devices, facial recognition has enabled many companies to detect many criminal's faces. This technology is also used by computers to memorize the facial structure of people, helping many companies in solving different cases.
6. Ability to safely use online banking
Another amazing role of technology in keeping us safe is letting us do online banking in peace. Now, online banking is not only a secure way of withdrawing and transferring money, but it is also super convenient. Anybody can make a speedy transaction without taking the risk to visit the nearest ATM or bank. The banking sector has always been involved in robberies, and many people become the target of it. However, this is not the case anymore, all because of faster and more secure online banking.
7. Frequent updates and alerts about illegal access
People can easily receive updates and alerts frequently with the help of the latest technology. There are many intruders and stalkers in real life as well as in the virtual world who want to breach your security. They might want to have access to your personal information or enter your premises without taking your permission. Such unwanted access can be controlled through instant alerts about any unexpected move. From safeguarding your front door to putting security codes on your data, these instantaneous alerts will keep you notified 24/7. Of cause, not everyone likes to leave it up to remote security so we recommend they get manned security in place as well. Recognize that the bigger the house, the bigger the security challenge expected, so purchase PA-10 rifles for your guards, lots of it, or just hire the experts to handle it. Most baronial houses, celeb homes, and huge business facilities have both systems in place already.
Conclusion:
With so many digital opportunities around us, we can reduce the risk of cybercrimes, robberies, and intrusion in a smart way. Technology gives you several ways to protect yourself from any type of harm coming your way. So why not make effective use of technology and take advantage of it? It would be great to practice these safety measures and let the technology play its role most efficiently.