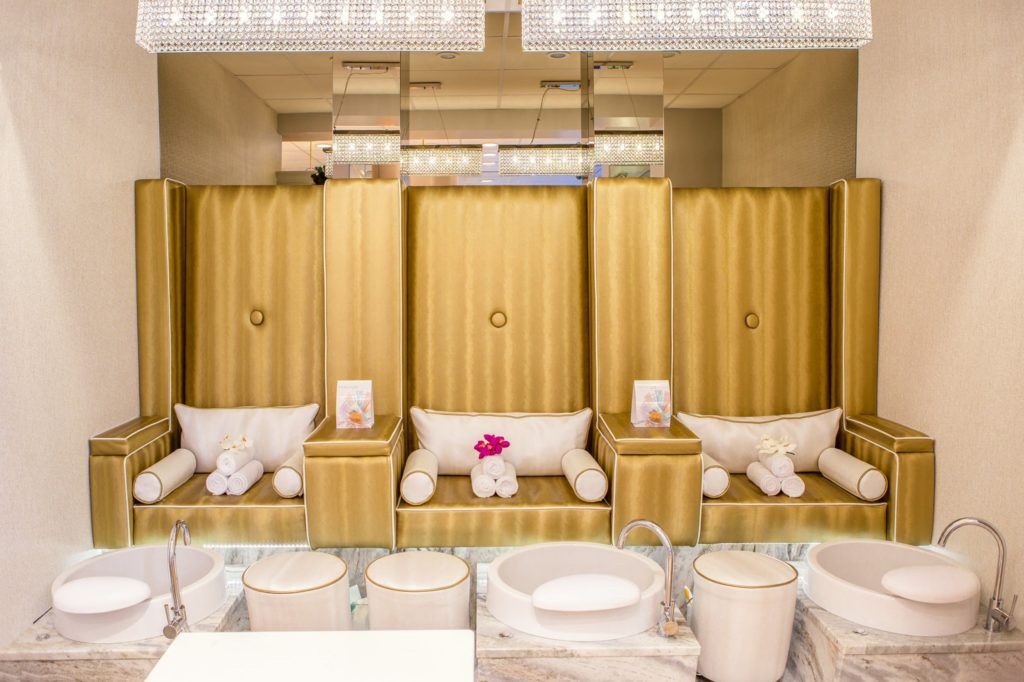 As a mom, you work hard. Really, really hard. Whether you are employed outside of the home, are a stay-at-home mom or balance a home-based business with your kids, you are one busy lady who is always there for everyone who needs you.
To say that you deserve a little pampering is probably the understatement of the year. But you do — you really do.
Fortunately, there are a number of seemingly small ways to treat yourself that don't cost a ton of money or take up a lot of time. Here are a few ideas.
A mani/pedi
If you have the money in the budget, visit your local nail salon or order nail services on demand, treating yourself to a manicure and/or pedicure. There is something about sitting in that massage chair and having someone perfect your toe nails that is oh-so relaxing and enjoyable. If you would rather have a DIY mani/pedi, treat yourself to some new spring colors and do your own nails and toes while the kiddos are in school or in bed for the night.
Spring for some new duds
Another great way to reward yourself is with a new outfit, or at the very least a new accessory. As Lifehack notes, if you are on a tight budget, head to your local thrift or consignment store and score some great deals on a new-to-you purse, pair of capris or jacket. You can also arrange a clothes-swapping date with one of your friends and "shop" in each other's closets for something you love but your friend never wears.
Replace that old shower head
For busy moms, a shower can be a luxury in itself. But if your shower head is old and caked with lime so that the water barely comes out, it will feel more depressing than renewing. Treat yourself to a new shower head that will make you feel like you are in a luxury hotel. While you're at it, buy a fragrant liquid soap to keep by the sink, a new shower mat in a color you love and maybe a new and thick towel or two. This way, whenever you can grab a few minutes to yourself for a shower it will be relaxing.
Take a nap
With all that you have to do, you are probably on the sleep-deprived side. To rejuvenate your energy and soul, Thrillist suggests napping for 20 to 30 minutes a day. It's amazing how a quick power nap in the afternoon will help you to feel better physically and emotionally, and help you get through the rest of the day. If your kiddos are little, nap when they do, or set the alarm on your clock and catch some ZZZs shortly before picking your kids up from school.
Self-care is a wonderful thing
Taking care of yourself does not have to take up an entire day or break the bank. Instead, be on the lookout for short and sweet ways to pamper yourself throughout the day, and try to make it a regular practice. Paint your toes bright green, treat yourself to a new purse and/or showerhead and nap on the couch whenever you can — you definitely deserve it.