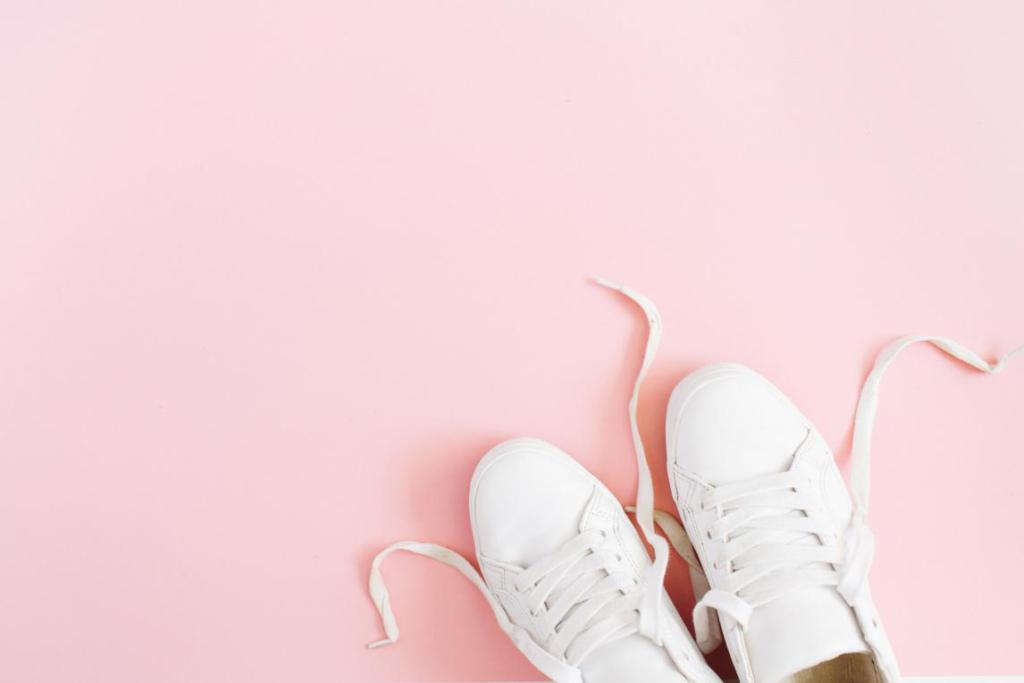 Shoe trends in 2019 are all about fun. Classic styles get a makeover, while closet staples need updating and refreshing.
The good news is that there is definitely something for everyone – and something for every mood.
So, clear a space in your wardrobe, and make way for sandal trends that feature your beautifully manicured summer feet!
Architectural Fun
By far and away the most interesting talking point is architectural heels, also known as sculptural heels. As with the best in construction engineering, form meets function. We're not pretending for a moment that these creations are ideal for walking those city blocks or the best thing to take on a hiking trip.
Far from it! The whole point (pardon the pun) of architectural sandals is that they surprise and delight. And if wearing something sassy to complement your stylish outfit to garden parties, lunches and dinners is what you're after, look no further.
Soulful White
Just as having a little black number is an essential part of a well-heeled wardrobe, a splash of white is a great staple for fresh summer days. More particularly, white soles are in.
Whether the white sole is a wedge, platform or the base for bright colorful sneakers is up to you. White soles feature on many different styles of shoe and have taken on an upbeat mood like never before.
Ultra-bright, Cheeky Sneakers
These are not your gym shoes, but footwear that shout out that you take true pleasure in your leisure time. Multi-colored sneakers are great value since you can combine them with loads of different outfits. Sneakers and skirt combos are also trending by the way – or they will soon if you strut your stuff in them!
Strappy and Nearly Bare
For those who firmly believe that sandals are meant to show off their feet to best advantage, thin straps still top the elegance stakes.
There are flat versions and nautical variations on the strappy shoe theme if you're the kind of woman who likes to have her feet planted firmly on the ground.
Teva-like Is Tops
The classic Teva sandal has captured the imagination of people everywhere, and new creations by all the major fashion houses give you a wealth of variation.
Free 'n Easy
The boardwalk, the beach, the getting down to basics and being down-to-earth. This is what Flojos footwear is all about.
This season's greats include aspects of pretty much all of the sandal and shoe types we've already mentioned. You might want to cross over the aisle and check out some of the men's stuff too, either for that man in your life, or for yourself, for those demanding times when you're on your feet all day.
Floral and Feminine
Embroidery has made a comeback, and might well be the most interesting of the shoe trends. Texture and depth are achieved in shoes and sandals that say you're not afraid to dress up from the top of your head right down to your toes.
Embroidery embellishments can be used to dress up or dress down. From casual to ultra-city slick, some of the most famous brands have covered the whole gamut.
Vegan Approved
Hand embroidered shoes are where luxury meets art. Vegans will be excited to know that high fashion includes an amazing collection of fancy footwear even the most principled vegan can enjoy with a free conscience. Let your feet do the talking!
Shoe Trends That Never Die – Platforms
We have observed that it is normally the very short or the very tall who love wearing platforms. Well, apart from a brief period in the 1980s — and who even remembers that, right? — platforms never went out of fashion.
From the moment they were born, they said they were here to stay.
Again, new trends have them embroidered, bright and funky, or in natural, muted shades, as well as the classic white.
You're spoilt for choice if you're a platform lover, and if you like buckles too, well, you'll be in seventh heaven!
Serious Buckling Up
Buckles, buckles, buckles!
No matter whether you tend towards Goth elegance or swing with the showy platform sandal, you'll be thrilled to know that buckles are trending.
This is great news for women who love their other accessories – handbags and bold belts. You've now got thematic cohesion for loads of different outfits.
And you can walk the walk knowing you're clad in the latest fashion.
Buckle-up for the ride!
Our Best Pick?
Our best pick, although your taste and discernment override ours, natch, is the square-toed blue sandal with their Sophia Loren stiletto-style heels. Designed by Bottega Veneta, they are perfect — day or night — for a Mediterranean holiday, or for any day when you want to look and feel like a film star.
The color is exciting and allows you other adornments, such as anklets and toe rings. What better way to show that you know very well how to put your feet up and enjoy yourself? Imagine a cool cocktail in your hand and you're good to go!
Diversity and Diversion
Gone are the days where each fashion year restricts you to only a few options. This is the modern world, where diversion embraces diversity.
Nowhere is it more evident than in shoe trends for 2019. You have ample opportunity to show the world just who you are, what you stand for, and wear what makes others stand up and notice.
Women have the freedom to choose. And that freedom extends to their footwear.
If you feel footloose and fancy-free, you can thank all those women who walked before you. Be proud of who you are – and of your footwear. Choose wisely, and you'll feel that you are at the forefront of something new and exciting.
Who doesn't want to be there, right?
Read all about other aspects of what today's women of the world do right here on our blog. We hope you like our round-up of what shoe trends are working for most women this year.
Fall is coming soon, so make the most of the delightful range of fabulous footwear out there. Step out and enjoy!