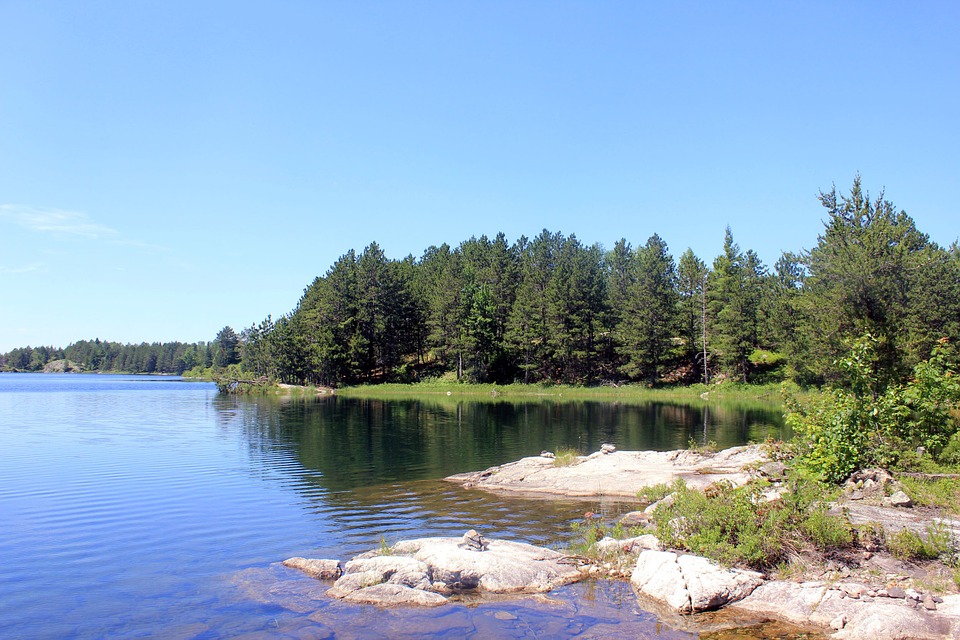 We've all heard about Minnesota and the ten thousand lakes, but in reality, there are 11,842 lakes? The majestic water features and breathtaking natural views of Minnesota are a huge draw for the state.
The Minnesotan splendor drew 73 million visitors to the state in 2017 alone! The secret is out and people are flocking to Minnesota for their next vacation destination.
Minnesota is much more than the natural landscapes though. There's a myriad of activities to suit everyone's tastes! All you need is the right guide.
We have gathered a list of our absolute favorite things to do in Minnesota when you visit. Keep reading to find out which activities and attractions to add to your vacation bucket list!
The Art-y Scene at Grand Marais
Grand Marais is a small town of about 1,400 people tucked away in a harbor off of Lake Superior. The closest major city is Duluth and that is about 110 southwest of Grand Marais.
Though this town is quaint, it's brimming with stunning regional art in shops downtown. If you prefer a hands-on experience, visit the North House Folk School for art classes including basket weaving and boat construction!
The town of Grand Marais is sure to bring out your inner artist and inspire you long after you leave!
North Shore State Parks
As you cruise north of Duluth on State Road 61, you'll notice turnoffs for several state parks. Any of these parks is a perfect choice for a peaceful atmosphere and breathtaking views.
In particular, you should check out Split Rock Lighthouse. Perched on a steep cliff, this picturesque lighthouse and the grounds around it are sure to get you back in touch with the beauty of nature!
Each of the 8 parks that make up the North Shore state parks in Minnesota offers a new and exciting experience. From beautiful views of Lake Superior to waterfalls and hiking trails, the North Shore is perfect for those with an adventurous soul!
Setting the Stage in Minneapolis
Most people don't know how amazing the theatre scene is in Minneapolis. In fact, only New York City has more theatre seats than Minneapolis!
If you are looking for a luxurious night out seeing a play or a musical, look no further than the legendary Guthrie theatre. After the play, swing by one of the Guthrie Theatre's popular restaurants for a quick bite to end the night! If you visit during the day, you can go on a guided tour of the architecture of the theatre as well!
Things to Do in Minnesota for Wild West Enthusiasts
44 miles south of Minneapolis lies a city called Northfield. If you love wild west history and the tales of cowboys and outlaws, this is a must-see city for your trip!
The notorious outlaw Jesse James and his gang attempted to rob the First National Bank in Northfield in 1876. The towns' people rallied and all but decimated the gang. Only Jesse James and his brother Frank escaped with their lives!
To memorialize this victory, each year Northfield holds a festival with re-enactments of the robbery gone wrong, a parade, and art fair. This popular event draws more than 100,000 guests, so be ready for a crowd!
Northfield also has a museum which is the home of a restored office of the First National Bank. Be sure to check out the museum after you leave the re-enactment festival!
Minnesota River Valley Views
In the Minnesota River Vallet runs a breathtaking 287 miles of byway running parallel to US-169. If you love to take a scenic drive, this is going to be your paradise!
As you cruise along the byway, you will come across several quaint little towns which exude a historic charm that is sure to have you feeling nostalgic! One of these little towns is Henderson, where you can enjoy an old fashioned soda from a fountain or try and apple from one of the apple stands!
If you enjoy a good glass of wine, be sure to swing by Morgan Creek Vineyards! They are only open to the public on the weekends, but the wine and the views are well worth the trip!
The byway and its towns are so beautiful that you may want to make a permanent move to Minnesota. Before you start packing, there are a few things you should know. We recommend you find out more about the good, the bad, and the ugly about living in Minnesota full time before you move.
Find Your Inner Paul Bunyan in Brainerd
Deep in the Lakelands (about 125 miles north of the Twin Cities) sits a town called Brainerd. This city is home to several woodsy resorts as well as hiking trails and a lively restaurant and shopping district.
Those who love a good tee time should try the Brainerd Golf Trail and then follow up with a relaxing dip in the Glacial Waters Spa located at the Grand View Lodge.
We're Going to the Mall… of America
If your idea of a great time involves shopping, the Mall of America should be your go-to attraction! There are 500 different stores, several sit down restaurants, an aquarium, a butterfly garden, and even an amusement park! There's something at the Mall of America for everyone in your group.
You'll find the Mall of America about 10 miles south of Minneapolis but you should plan ahead and know the best times to go. The Mall of America is a very popular attraction and draws over 40 million visitors every year! The mall does get pretty busy during peak times, so steer clear during those times if you want to miss the crowds.
We've Got More Travel Tips and Tricks… Dontcha Know?
With about a million things to do in Minnesota, how can you go wrong? Whether you want to enjoy the countless peaceful lakes and waterways or if you enjoy a more urban atmosphere, Minnesota has it all!
After you get back from Minnesota, we can help you plan your next vacation! We have tips and tricks and inside info on many other destinations. Come check out the rest of our travel blogs today!