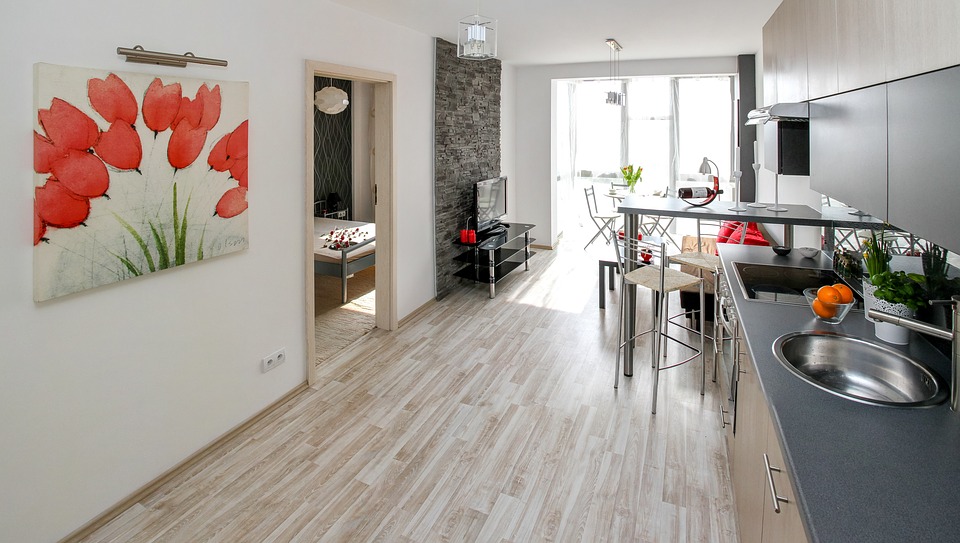 There is no denying that Airbnb is nothing but legendary in the bed and breakfast industry. It has made it easy and possible for travelers to find great accommodation options without the need to restrict themselves to pricey hotels or noisy dorm rooms. It has also ensured that travelers can now have a feel at home experience by spending in home setups just like the ones they had left behind. If you were coming to Canada for a vacation, you don't have to spend hours upon hours scouring the internet for the best hotels to live in near the Canadian Rockies.
Once you are done with the Canada ETA application, all you have to do is head over to Airbnb and in no time, you will find a plethora of potential places you can rent for your stay. However, nothing with a legendary status presented challenges, and the same is also the case with Airbnb. In as much as it has brought along a lot convenience for travelers, it has also come with challenges, which if you don't know how to deal with, you will surely miss on the great experience that millions of travelers around the world have been getting.
Here is a brief look at some of them and how you can deal with the most amicable manner-:
I didn't get the place I expected
Thousands of people have complained of not getting the places they had hoped to rent, and sometimes the variation between the rooms you get and that which is being offered by the host are small, but sometimes you feel like you have been ripped off.  For example, you may find that the owner has three cats yet they never indicated that they have pets in the listing or you may have been promised a room within the house, and when you reach, you are given a room downstairs when you had hoped that it will be one of the upper rooms.
If you arrive at your supposed rental and find that it is not what you had booked, reach to the host and share with them your concerns and see if there is anything they can do to help save the situation. If they are adamant about giving you what you hoped you had rented and you fail to reach an amicable solution, you can always request for a refund from Airbnb within 24 hours after check-in. Be sure to take photos of what you got to support your case in demonstrating that the host didn't provide the room you had booked and they did nothing to change it.
Something isn't functioning properly during your stay
People go to Airbnb because of the home experience. They want to a have a near experience as the one they usually have when at home. For example, they want to find a dishwasher, iron, Wi-Fi, machine washer, fridge etc. However, there are instances when you make the booking only to find that some of those appliances are not working or not working as they had been described. There are also instances when the appliances breakdown during your stay.
When you run into such scenarios, you should share your concerns with the host and request them to have them repaired or replaced as soon as possible, or if you think you can't help but use the appliances, then you can go ahead and ask for a refund. However, if the items break down during your stay, this may be a sticky situation since the host may not be willing to take responsibility to have it repaired for your further convenience.
Nevertheless, you should still go ahead and share with your host what happened and see how you can reach an amicable solution. Some hosts will be good enough to replace them for you, but you can also find stubborn ones who will want you to repair or replace the item before you leave. Depending on the kind of experience you get, you can always mention it in the reviews so that you can warn potential visitors to that host to knowwhat to expect.
My host is disgusting
If you are renting an entire house, then this may not be a problem, but if you have to share space with your hosts, then you can be frustrated if you don't like the host. Your disgust of the host can be avoided if you take a little time and dig deeper into the property you are thinking about renting. The first place you should start with is on the listing – take time to read through the listing to see if you can pick out certain subtle pointers that you may not like the host.
Check if they are offering tough conditions which you think may not be pleasing to you. Also, take time to read the reviews by past guests since you can get an idea based on their experiences if your potential host is someone you will easily get along with or if you are headed for potential conflicts.
If you move in and in the course of our stay you find that conflicts are beginning to arise and you are unable to continue living peacefully, you can politely request to be allowed to leave and be refunded for the days not used, or you can reach to Airbnb to act as a mediator. If nothing works and you can't leave, just try to limit contact with the disgusting hosts. You won't be therefore a long time and you will soon be out.
A reservation canceled by the host the last minute
Some hosts may decide to cancel reservations the very last minute, but such should make you overly worried even if you had a few days to your trip. In most cases, if this happens, Airbnb will let you use the money on another booking or give a refund if you choose to not use Airbnb for that trip. This should be a pretty forward situation to deal with, though it is very little you can do to control your host from canceling. You will just have to accept and a way to deal with it.