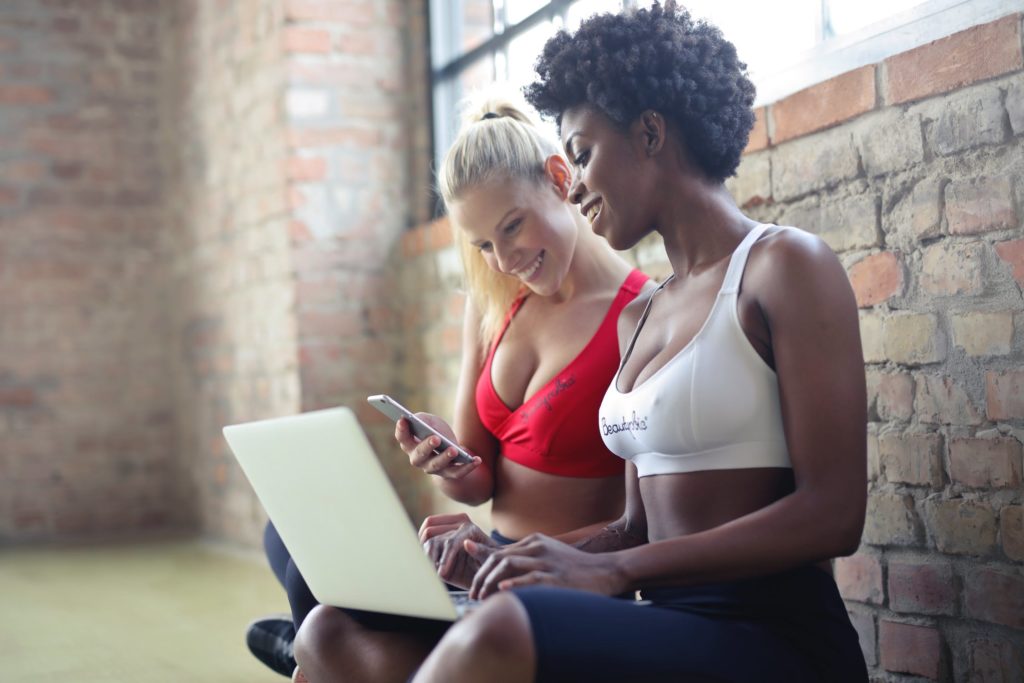 A fitness watch can help you reach your weight loss goals if you use it correctly. Check out these tips for using a daily activity tracker to lose weight.
With spring and warmer weather finally here, summer is just around the corner. And while we're sure you're excited about the lazy, hazy days of summer, for some it can be stressful.
What would be stressful about summer, you ask? Bathing suit season.
If you're looking to lose weight, you're far from alone. According to a Gallup poll, about half of us want to lose weight, yet only 25 percent will make the efforts to do so.
But before you sign up for another expensive gym plan or research the latest fad diet, you may want to consider buying a daily activity tracker.
These helpful little pieces of tech can track everything from heart rate to sleep to weight.
Here are a few tips to help you get the most out of your daily activity tracker as you try to lose weight.
Properly Set Up Your Daily Activity Tracker
Not everyone is tech literate. Fortunately, a daily activity tracker is easy to set up and only takes a few minutes of your time.
With that said, you'll want to make sure you complete the setup process. Otherwise, your readings may be inaccurate making it harder to get personalized readings.
Start by downloading your activity tracker's app. Whether you're using an Apple Watch, a Samsung Gear, or a Fitbit, each tracker uses a distinct app to log and measure results.
Once you've downloaded the app, it's time to enter your measurements, age, and activity level.
Yes, that means breaking out your old enemy, the scale.
Understandably, weighing yourself can be embarrassing. But by weighing yourself, you'll get more accurate results. So take the plunge and enter your height and weight.
Once you've done so, you'll want to set a goal weight.
Now your app should come up with a daily calorie allowance based on your age, weight, height, and activity level.
Be Realistic
This is a bit of an addendum to the prior section, yet it's important enough that we feel it warrants its own section altogether: be realistic with your goals.
No one can safely lose 20 pounds in a month, no matter you hear or read.
Start slow and steady to get your body acclimated to the increased level of physical activity and fewer calories.
It's entirely possible for you to lose 50 pounds with the help of your daily activity tracker. Yet gaining a bit of momentum first can jumpstart your weight loss.
Seeing results motivates us and keeps us going. The smaller your initial goal, the better.
Customize Your Daily Activity Tracker
With the hard stuff out of the way, it's time for a little bit of fun!
There are plenty of great ways to customize your activity tracker. Head here to check out some great Fitbit accessories or head to your local Target or WalMart to find other wristbands and accessories.
We understand that you want to look good when you work out, so grab a few different bands to add some much-needed color to your workout wardrobe.
Who said you can't look sexy while getting sweaty?
Make A Game Out Of Your Exercise
To be perfectly honest, it can be difficult to find the motivation to work out. Between kids, work, and household chores, there just never seems to be enough time.
But what if working out could be fun? Yeah, yeah, the words 'workout' and 'fun' may not go together often, but that doesn't have to be the case.
Make a game of your exercise and compete with yourself to make your workout more enjoyable.
Your daily activity tracker will likely send you weekly updates via text message or email.
These updates give you overall analytics for the week for activity, weight loss, calorie intake, and more. Seeing hard data can be a huge motivator.
Did you walk 20 miles last week? That's great, go for 22 this week! You only managed to eat a fraction of your daily recommended protein? Try and work some protein-based recipes into this week's dinner menu.
If you consider yourself even remotely competitive, beating your previous records can be a huge motivator to keep going.
Up The Stakes
Competing with yourself is fun, but maybe you need an extra bit of motivation.
If that's the case, you can team up with your friends and turn your fitness activities into a competition. Research even indicates that incorporating apps and technology into your workout increases your chances of reaching your goals.
The Fitbit app allows you to add friends to provide motivation. Additionally, it has a scoreboard so you can see where you measure up to your friends' activities.
If that still isn't enough to get you off the couch, you'll want to pair your daily activity tracker with an app like Charity Miles or Pact.
Both apps help you earn real-world money just for exercising!
The former gives 25 cents per mile you walk or run to a charity of your choosing, while the latter is a bit more extreme. Pact pools your friends' money together, rewarding the winner with the pooled cash.
Set Hourly Activity Reminders
If you're a working mom, the last thing on your mind is getting a certain amount of steps in.
Thankfully, most activity trackers understand how busy your life is. That's why they've included the ability to set hourly activity reminders.
A gentle buzzing will remind you to get your steps in once an hour, making it impossible to forget to get up and move.
Stay Hydrated
Finally, no weight loss regimen is complete without a whole lot of hydration.
Drinking water is a great way to stay full and avoid cravings while keeping your body nourished.
Your daily activity tracker likely has a way to track your water intake, so be sure to log each glass you drink.
Lose Weight And Have Fun In The Process
With a daily activity tracker, workouts seem less tedious and more like a fun game.
So next time you're looking at the scale thinking about how you need to drop some weight, get some assistance from the world of technology.
And for more great tips on how to stay healthy, check out our wellness section!