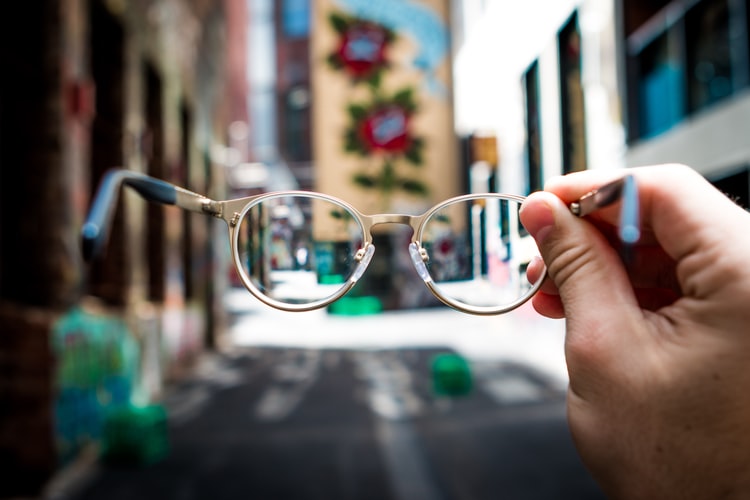 Be honest. How long have you had those glasses? A year? Maybe two? Maybe longer? It's easy to fall into the habit of wearing the same pair of glasses every day for the next few years. It just becomes part of your routine. 
When you know that the pair you're wearing suits you and make you feel good, it's difficult to let go! However, it's important as part of maintaining your eye health to regularly change your glasses and monitor any changes in your vision. Here we'll explore the top signs that you're ready for a new pair of glasses.
They're looking a little worn
Wonky frames, constantly slipping down your nose, scratched or clouded lenses, or even tape around the nose bridge – if your current frames are presently sporting any of these features, it's definitely time for a new pair. Don't hold off any longer, treat yourself to a new set and you'll wish you had done it sooner – check out these Oakley glasses for some inspiration.
You're constantly battling headaches
Headaches can be caused by lots of external factors. Too much screen time, fatigue, stress or even diet. Another common cause of headaches is eye strain. Just because you can see through your glasses, it doesn't mean that they're the right prescription. You should have your eyes tested at least once every 12 months. If your days are suddenly marred by headaches and migraines, it might be time to get your eyes tested and a new set of frames. 
They're just not you!
A lot can happen in a year. If your style has dramatically changed, or you're swapping your brightly colored hair for something a little more modest, then you might want to change the style of your eyewear too.  
There might be a particular style that you want to have but in the past, it's been out of your price range. Or you might be eager to swap your old, heavier frames for something lighter and for something that suits your personality. If you haven't shopped for new eyewear for some time, you might be surprised at the options now available to you.
You need something more high-tech
Eyewear technology is always evolving, which means finding a pair of glasses and lenses that complement your lifestyle is much easier than it used to be. If your current set is quite outdated, then they won't have the benefits of transition lenses, anti-scratch films, lightweight materials and even blue-light blocking technology. These days, wearing the right pair of glasses can completely enhance your vision.
And finally, you just don't like wearing them
No one should hate wearing their glasses. Especially when they need them to see! If you dislike your current frames and hate the way they look, then why waste any more time? Start shopping online for a new set of frames today and find a pair that really work for you. Find a pair that complement your face shape, skin tone and lifestyle and you'll be much happier and confident.