London boasts of one of the largest urban transport networks in the world, spanning across the city's 32 boroughs. There are numerous public transport options available including integrated bus, train, dockland, tram and train services, which make commuting in London easy and affordable. Using public transit is also a good choice to travel around the city if you want to avoid heavy traffic and congestion charges during peak hours.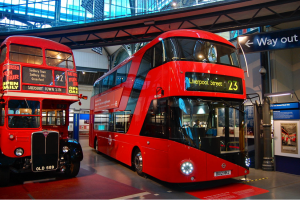 To help you find ways in which you can easily travel around London, here are various modes of transportation available:
London Buses
London red buses are a convenient and affordable option to travel around the city. These buses run 24×7 and are zone free which means you can travel in any zone using the travel card but remember, you cannot pay bus fare with cash. Hop on to any of the red buses to enjoy plenty of sightseeing spots en route.
London Tube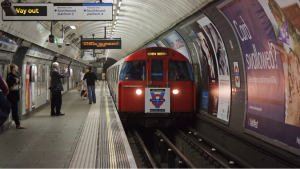 The extensive rail network of London or "The Tube" is the quickest and easiest way of travelling in and around the city. An interconnected local train network, Greater London is served by 12 Tube Lines. These tubes run between 5am till midnight from Monday to Saturday and on Sunday's, these tubes are less frequent.
Single fare cost in Zone 1: £4.90
Single fare cost in Zone 1 paid with card: £2.40
Docklands Light Railway
This technologically advanced and innovative mode of transit serves parts of East and South East London, including the neighbourhood like Canary Wharf. Automated Docklands Light Railway also connects with London's Cable Car. Docklands Light Railway runs from 5.30am-12.30am from Monday to Saturday, and on Sunday's it runs between 7am-11.30pm.
Single fare cost in Zone 1: £4.90
Single fare cost in Zone paid with card: £2.40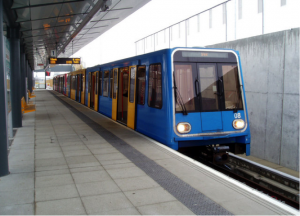 River Bus Services
River Bus Services in London offer frequent service with departures from major London piers every 20 minutes. One of the exciting and interesting ways to travel across London is by River Thames. Using this mode of transit, you can easily beat the heavy traffic on road and experience some wonderful views of London's famous landmarks along the way. This transit is a crucial link to witness major London locations along the Thames. It serves five different routes with destinations between Putney and Royal Woolwich Arsenal.
Single fare cost: Up-to £17.35
Local Trains
If you want to travel across the city, use London's local trains and Over ground network that reached beyond the Tube network. The interesting part of travelling by trains is that most local train lines connect with the Tubes and also accept payment through travel cards. Presently, it operates on six different routes in London.
Railcard cost(aged 16-25)- £30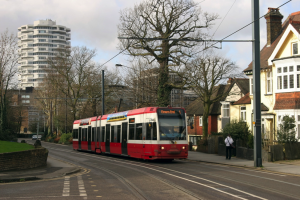 London Trams
London Trams run between Wimbledon, Croydon, Beckenham and New Addington. The tram services are quite frequent and easily accessible. It runs every 10 minutes. All tram travel is free for wheelchair users and Travelcards are valid on trams.
Flat fare: £1.50 
If you are planning a trip to London, save time and money by buying a Visitor Oyster card. Also, while you make a plan to visit the city, make sure to book your accommodation in London whether a hotel, rental unit or serviced apartment so that you can enjoy a relaxing stay. Many budget accommodations are available in the popular neighbourhoods like Shoreditch and Canary Wharf.