Going to Australia and New Zealand will be on most people's bucket list. The landscapes and cultures appeal to a lot of tourists, and some may only make it here once in their lives. Others may feel like their home and stay a lot longer.
However, there's nothing like a road trip to learn about a place and the people you're traveling with. So why not explore Australia and New Zealand on four wheels? These are just some suggestions you may want to think about if this sounds like the journey of a lifetime to you.

Pacific coast
If you're looking for a typical flavor of Australia, then going along the coastal roads of New South Wales and Queensland will give you all you expect and more. Starting in Sydney, you'll wind your way north towards Brisbane, with plenty of opportunities to stop off and explore just a little bit of the eastern side of this vast country.
Make a pit stop at places such as Port Stephens, Newcastle, and Byron Bay and discover the surfing beaches, seaside towns and national parks along the 900km route. You could even go west at Newcastle and check out the Hunter Valley region: perfect if you like cheese, olive, or chocolate as you find these local producers.
Vehicle hire experts such as Advantage Rental Car will be able to offer you a rental car for your trip. See if you can pick it up direct from the airport at the start of your trip – that way, you can get out onto the open road and start your exciting drive as soon as possible.
Perth to Exmouth
For those on the west of the country, there's this route that begins at Western Australia's main city and goes up towards Exmouth, just as the coastline turns northeast. The 1,200km journey shows off this part of the world's coral coast, and other beautiful views.
As well as the turquoise Indian Ocean, there's the Pinnacles Desert, Shark Bay, and the gorges of Kalbarri National Park to look at in awe. If you go between June and September, then you get the added bonus of seeing the colorful wildflowers across the landscape.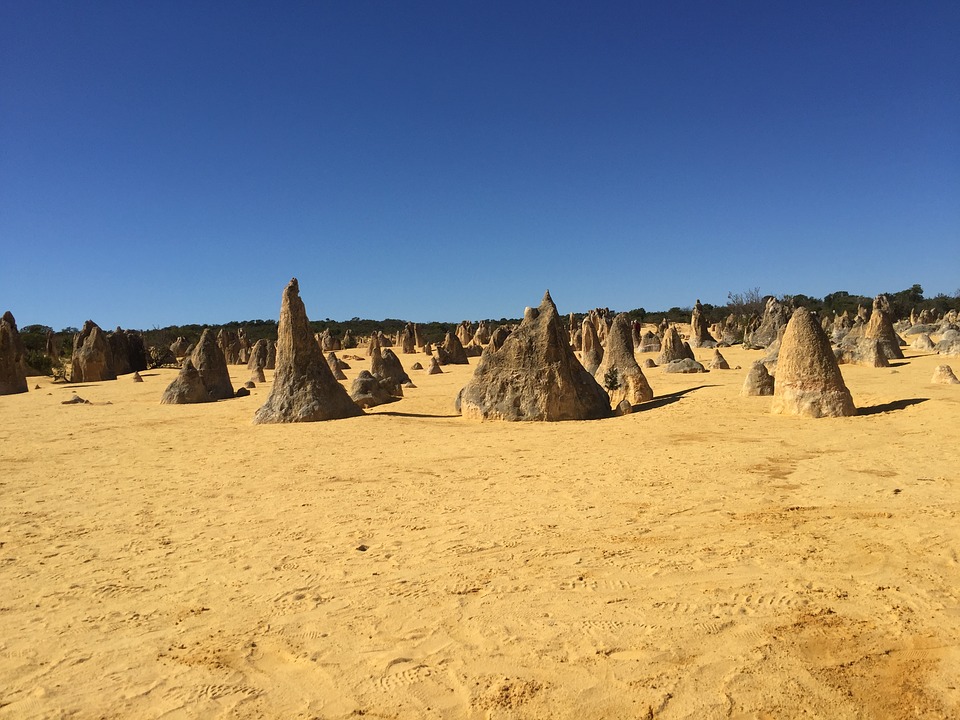 Auckland to Cape Reinga
Many tourists will use Auckland on the north island as their base when going to New Zealand – and if you don't have many days in this picturesque country, you'll still get to explore some of it's best places from here. Head north out of the city, and you'll not only see magnificent landscapes but have fantastic experiences.
Make your way to Paihia, the gateway to the Bay of Islands, which is made up of 144 islands with green countryside and blue waters. You can swim with dolphins here or, if getting into the sea isn't your thing, you can take a ferry to the historic town of Russell. Then head up to 90 Mile Beach and Cape Reinga – the top of New Zealand – and onto the Kauri forests and waterfalls that are inland.